Autonomous Nation
August 25 @ 8:00 am

-

5:00 pm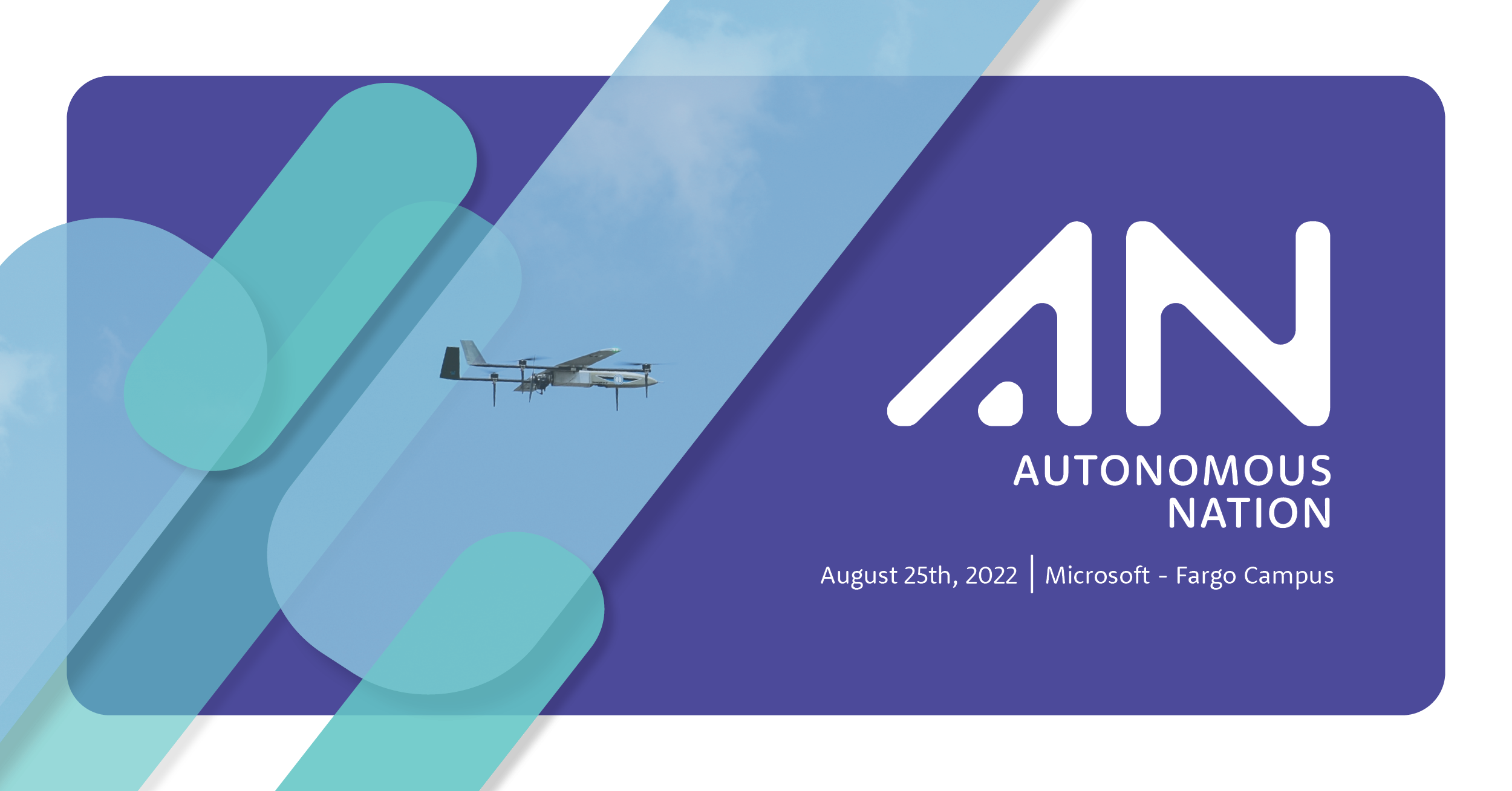 Autonomous Nation is a full-day conference focusing on the autonomous industry and the impact it can have across our region, solving issues such as workforce shortages, inefficiencies, and technology gaps. We're bringing together policymakers from the local, state, and national levels with industry entrepreneurs and innovators to help make our region the most autonomous-friendly area in the world.
This event was formerly known as Drone Focus.
What to Expect:
Access to policymakers: One of North Dakota's competitive advantages is our access to policymakers. We will be inviting local and state lawmakers and are looking at bringing in federal lawmakers as well.
Relevant Content: Throughout the event, you will find that our content is woven together in a narrative focused on building the infrastructure, policies, software, hardware, and tools for the autonomous nation of the future.
Real-time Demonstrations: We will work with industry to bring some of the latest autonomous equipment to demonstrate during the event.

Audience:
Policymakers at the local, state, and national levels, economic developers, and industry interested in reaching policymakers.

Schedule + Speakers:
Click here to visit grandfarm.com to view the full schedule + speakers!

Questions?
If you are interested in getting involved, email or call Andrew Jason (AndrewJ@EmergingPrairie.com | 218-556-2922).

About Grand Farm:
Grand Farm, led by Emerging Prairie, capitalizes on the region's potential and expertise in the agriculture and technology industries. Grand Farm will accelerate the research and innovation into technology which will be present on the farm of the future – impacting North Dakota, the United States, and the world by solving challenges in the agriculture industry and developing new opportunities. Grand Farm is located in Fargo, North Dakota.