StartupBREW Fargo: Tankhouse Movie + Miss North Dakota
May 18 @ 8:00 am

-

9:30 am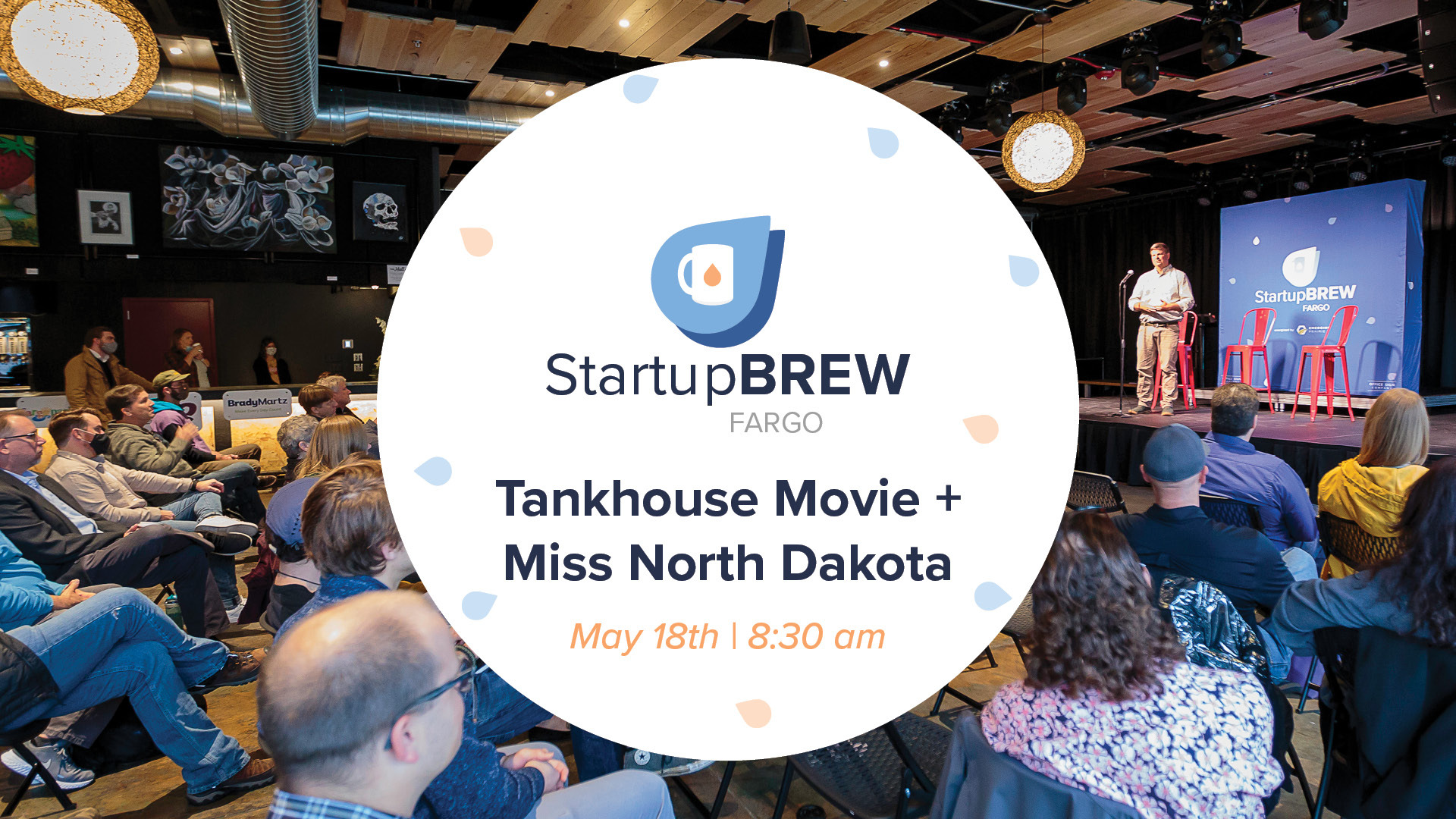 On May 18th we'll be joined by Jim Manney, Producer of Tankhouse and Reyna Bergstrom, Miss North Dakota!
Even as a kid, Jim Manney knew he wanted to work in the entertainment industry. After doing the LA thing, he moved back home in search of other creatives. Since then, he has produced regionally broadcast TV shows, 4 documentaries, and the feature film, Tankhouse.
Reyna Bergstrom is from Fargo, North Dakota and is currently serving as Miss North Dakota. In December, she competed at the 100 Year Anniversary Competition of Miss America in Connecticut and has spent the past year traveling around North Dakota speaking to schools and businesses about her social impact initiative, "The Influencer Era: Impact Beyond the Screen", a message about the importance of prioritizing in person connection. In June, she'll crown the next Miss North Dakota and will be marrying her high school sweetheart in Montana this September.
_______
 Coffee Kicks off at 8:00am
 Program Starts at 8:30am
Look forward to seeing you there. 
_______
Event Details
This StartupBREW Fargo event will be held on May 18th beginning at 8:30 am.
The event will be at Drekker Brewing. Enter through the main taproom entrance – we will have signage out front to help guide you!
Join us for Coffee Club beforehand beginning at 8:00 am for coffee, conversation, and connection!
_______
StartupBREW believes that entrepreneurship is energized over brews, whether it's coffee, tea, or beer. That's why we're dedicated to bringing entrepreneurs, founders, and innovators together – because we believe they succeed when they have access to each other and the community that supports them.