Emerging Prairie was built on the idea that, to succeed, entrepreneurs need other entrepreneurs. We're going back to our roots by starting our newest program for founders, Founders That. This meetup is meant to connect founders to each other through casual weekly activities to build relationships.
Why Founders That? 
As an entrepreneur, no one understands the struggles of running a company quite like other founders. By gathering informally over fun activities you're already doing, it allows you to build meaningful relationships and talk through ideas and struggles with other founders. 
How can I join a Session?
Count yourself in! Check out the schedule below and sign up for the events you're interested in attending. Worried about attending because you aren't skilled in the activity? Sign up anyways - we're all amateurs here! No skill level required. If you can no longer make an event you signed up for, please cancel your registration so our hosts have accurate numbers and aren't waiting around for someone who isn't showing up. 
Want to Join? Make sure that you are:
A founder or co-founder of a company or business.

Have launched a project and are working on it either part or full time.
Either in the ideation, fundraising or execution phase of that endeavor.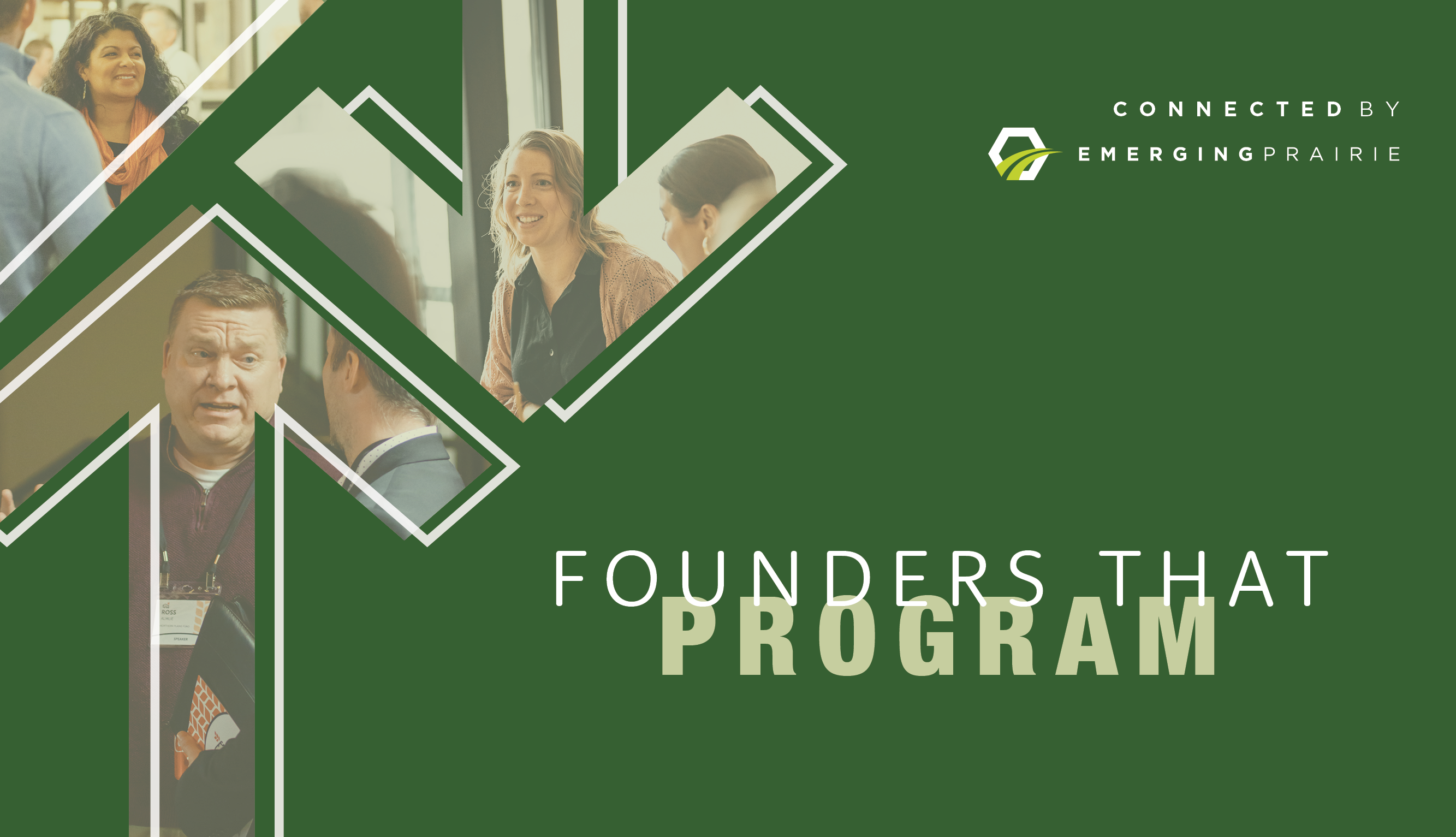 How can I lead a session?
We love your enthusiasm! If you're interested in leading a weekly meetup, you can fill out the form below. Just make sure you meet the requirements listed below. 
Requirements for leading a session:
You must have founded or co-founded a company,

The event must be free or low cost to participants.

You must be available to host the event for a minimum of 4 weeks.

The event must be inclusive (no excluding people based on gender, race, industry, years in business, etc.).
FOUNDERS THAT PLAY TENNIS
Every Saturday in July at 10 am at Island Park Tennis Courts
Led by Peter Chamberlain of WalkWise
This is a free event. Bring your own tennis rackets and balls.
FOUNDERS THAT MOUNTAIN BIKE
Every Wednesday at 8:30 PM at the Bridge between Lindenwood and Gooseberry
Led by Mike Allmendinger of Kilbourne Group & Greg Tehven of Emerging Prairie
This is a free event. Bring your own bike.
Every Friday at 3:30 PM at the El Zagal Golf Course
Led by Greg Tehven of Emerging Prairie
This is a free event. Bring your own golf clubs.
RELATED EVENTS + ARTICLES