The Social Entrepreneur Cohort is a 16-week long program that includes training around topics that ensure your nonprofit or organization is being built upon a firm foundation, while preparing you for the next stage of growth. Free to apply, this experience offers one-on-one mentorship, weekly programming focused on business fundamentals, speaking opportunities, access to Giving Hearts Day and a vast network of supporters to rapidly scale your impact and business.
Community is an important part of the entrepreneurial journey. This cohort focuses specifically on building a community around social entrepreneurship - including other founders, potential donors, community leaders and resource partners.
Weekly Programming - Trainings that prepares entrepreneurs in business fundamentals through the CO.STARTERS program with the The Nice Center.
Media and Press Workshop - A strategy session where a facilitator will work through key talking points, branding assistance and an overall media strategy.
1 Million Cups Presentation - Each cohort member receives an opportunity to speak at 1 Million Cups Fargo. 1 Million Cups Fargo is a free weekly program that educates, engages and connects entrepreneurs from around the midwest.
1:1 Mentorship - Two 30-minute flexible one-on-one mentorship sessions with an experienced community leader.
Prairie Den Access - Each cohort member will receive a Flex Membership for 3 months to the Prairie Den, a co-working space in downtown Fargo that provides a space to work, fast internet access and printing capabilities.
Possibility Symposium Presentation - This event focuses on entrepreneurs who have put an idea into action in their community. Social entrepreneurs are applying business models and strategies to solve unique social challenges in our communities. Each cohort member will present at the event.
Giving Hearts Day Access - Ability to participate in Giving Hearts Day, a program of Impact Foundation and Dakota Medical Foundation, upon meeting basic requirements of $3,000 secured matching funding.
participation REQUIREMENTS
You are the founder or co-founder of a venture that

implements solutions to social, cultural, or environmental issues.
You have

10 years or less of experience with their venture.
Your venture has between $1-$999,999 in annual revenue.
This is not an idea stage incubator; all of our startups must have a form of an in-market product or service.
Must attend at least 80% of sessions and all mentor sessions.

Attending Founders Retreat is optional but highly recommended.
Must present at Possibility Summit in February.
2 - 5 hours per week of structured programs.
10+ hours of implementing program tools inside your nonprofit or organization (i.e. refining financial models, apply strategies, etc.).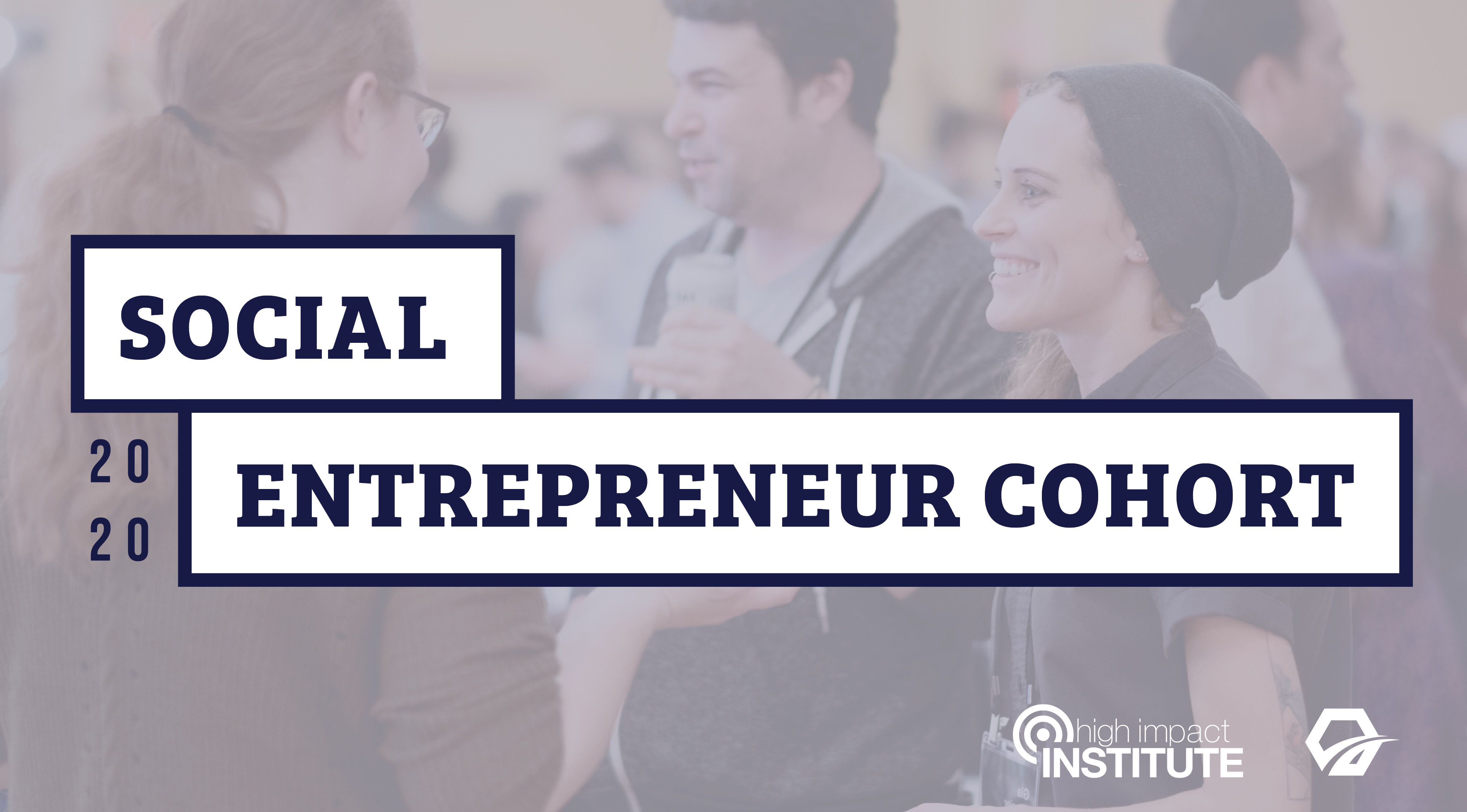 Applications are closed! Thanks for your interest in the program. If you'd like more information, please sign up below.
Review the eligibility criteria and time commitment listed.

Use the link above to apply for the cohort. The application will take roughly 30 minutes.

Applications close September 27th.
Applicants will receive a notification of the status by October 2nd.

Social Entrepreneur Cohort starts the week of October 12th.
Huge thank you to Impact Foundation for making this program possible. 
Sign up to receive emails and learn about the application process, the benefits, and more.