StartupBREW Fargo: AYOS Diagnostic + Nori
June 29, 2022 @ 8:00 am

-

9:30 am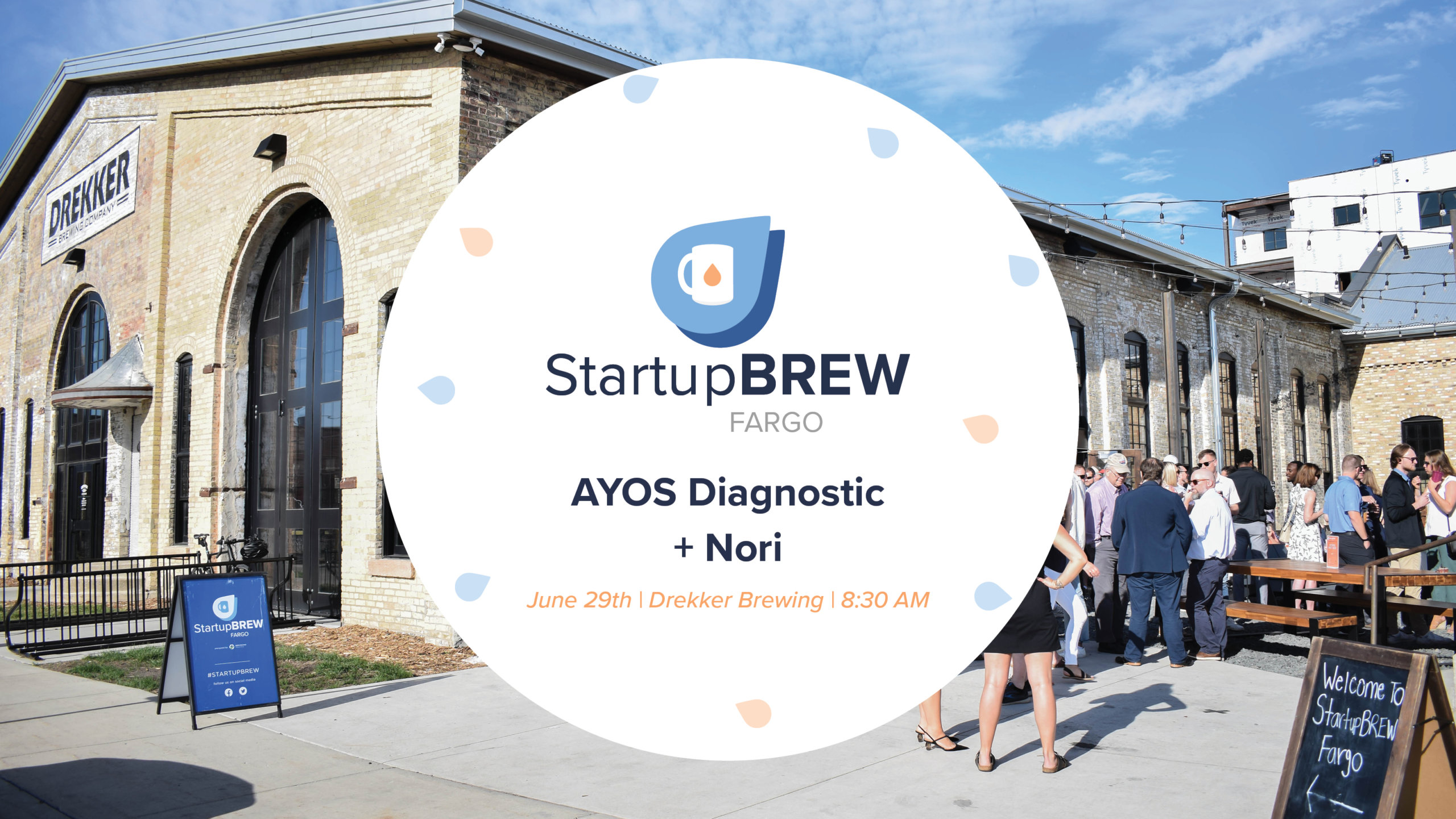 Celebrate Cultivate Day with us on June 29th! At this StartupBREW event, we will be joined by
AYOS Diagnostic
, an AgTech company based in Canada, and
Nori
, a carbon removal company based in Washington. Our guest host for the day will be Publisher and General Manager of
Agweek
, Katie Pinke!
AYOS was born from a strong desire to increase the agriculture industry awareness about the
possibility of exploiting and preserving the natural genetic resistance of plants to effectively curb diseases. By unleashing the power of genomic for the agricultural industry, their mission is to allow precise and sustainable management of plant diseases, for a healthy soil, better yields and ultimately, healthier foods. AYOS gives access to the most advanced technologies to growers, breeders, crop advisors, seed suppliers and research programs, in order to help them select the genetic that fits the right environment. 
Nori understands the true threat of climate change, and they are aiming to help radically reduce carbon emissions and remove the excess from our atmosphere. Nori coordinates between many stakeholders to create and sell Nori Carbon Removal Tonnes (NRTs). One NRT represents one tonne of removed CO2e stored for a minimum of ten years. By creating a massive marketplace for carbon removal, starting with regenerative agriculture projects that store carbon in the soil, we can repair our climate and fund a better future.
______________
Coffee kicks off at 8:00 AM
Program Starts at 8:30 AM
Look forward to seeing you there. 
______________
EVENT DETAILS:
This StartupBREW Fargo event will be held on June 29th beginning at 8:30 AM.
The event will be on the patio at Drekker Brewing Company. We ask that you park in the lot WEST of Drekker by Brewhalla – there should be volunteers guiding you to the parking lot on the morning of StartupBREW.
Join us for Coffee Club beforehand beginning at 8:00 am for coffee, conversation, and connection!
_______________
StartupBREW believes that entrepreneurship is energized over brews, whether it's coffee, tea, or beer. That's why we're dedicated to bringing entrepreneurs, founders, and innovators together – because we believe they succeed when they have access to each other and the community that supports them. Stay up to date with future speakers and announcements by signing up for
our weekly newsletter!
☕️
_______________