Emerging Prairie is an organization that focuses on connecting and celebrating the entrepreneurial ecosystem through innovative programming and events that move the needle and ignite economic growth for the state of North Dakota. With our values, mission and vision as a guiding force, we strive to support the founders, creators and community builders across the state to be curious and relentless in their pursuits.
OUR MISSION
The relentless pursuit to improve the human condition both locally and beyond.
Accelerate Entrepreneurs
We host events that give entrepreneurs a platform to share their passion about their business or idea. We continue to strengthen programs that provide opportunities for entrepreneurs to learn and connect.
Educate Our Region
By bringing ideas to the region and challenging the status quo, we can move our community forward. Through events, programming, and using our influence to convene leaders, we are able to move ideas to action and impact.
Infuse the Arts
We create opportunities for the arts/artists to be incorporated into all of our events and programs. We believe artists are the vital culture creators in a community; culture is a key factor in building community.
Build On Our Bright Spots
We are cheerleaders and champions of the people who are doing great things in our community. Working from the idea of "a rising tide lifts all boats," we celebrate those who are making progress and positively impacting our community.
Practice Radical Inclusivity
As the fabric of our community becomes richer, we need to create an environment to welcome people from a variety of backgrounds, faiths, lifestyles, etc. We firmly believe we can do this through our actions, which is why it has become a priority for our organization.
WHAT DOES EMERGING PRAIRIE ACTUALLY DO?
Our mission is to connect and celebrate - here are a few ways we do that:
Events + Programs
By hosting weekly, monthly and annual events and programs, we aim to keep the community active and engaged with each other. The best communities are those that support each other, especially those who are taking risks and building their own companies.
Co-working
Since 2015, Emerging Prairie has operated The Prairie Den, a coworking space in the heart of downtown Fargo. The Prairie Den is the perfect place to connect with other entrepreneurs and creatives and form both personal and professional relationships.
News
We create and publish content about what's happening in the region's entrepreneurial ecosystem. Whether it's featuring local events, startups or entrepreneurs, we strive to keep people informed on the activity in the startup community.
WHY ARE YOU BUILDING EMERGING PRAIRIE?
Our goal is to accelerate the growth and development of our communities so the region can create, attract and grow the businesses today that will create its tomorrow. Emerging Prairie is a resource that provides:
A platform to share knowledge, success and experiences
The pulse of the region's entrepreneurial activity
A network of passionate individuals shaping the region's future
WHO DO YOU SERVE?
We serve community members interested in being a part of the entrepreneurial community focused on startups, technology and innovation, along with those interested in learning about it. We believe that in order to have a healthy entrepreneurial community, we need a healthy ecosystem of connected resources. This community consists of entrepreneurs, investors, government, universities, students, service providers, large corporations, etc. These participants, working together with shared passion, are vital to the success of an entrepreneurial community.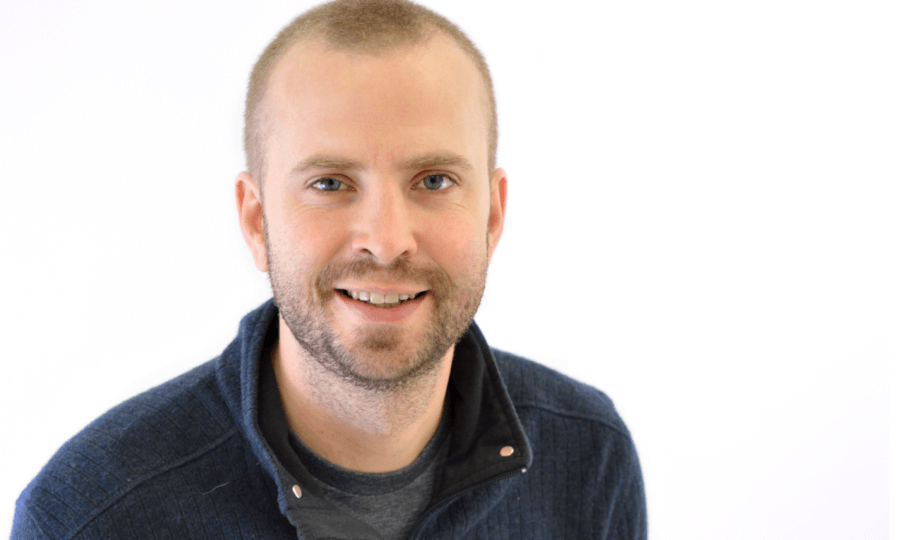 GREG TEHVEN
EXECUTIVE DIRECTOR
CO-FOUNDER
BOARD MEMBER
The Executive Director of Emerging Prairie, Greg is a social entrepreneur and connector of people across the midwest. Greg co-founded Students Today Leaders Forever while an undergrad at the Carlson School of Management at the University of Minnesota. From there, Greg joined the Kilbourne Group and worked on a variety of projects to stimulate growth and entrepreneurship in Downtown Fargo. Greg has been a leader in organizing and managing numerous entrepreneurial events in the FM area, including TEDxFargo, Startup Weekend, and more. Greg can be reached at greg@emergingprairie.com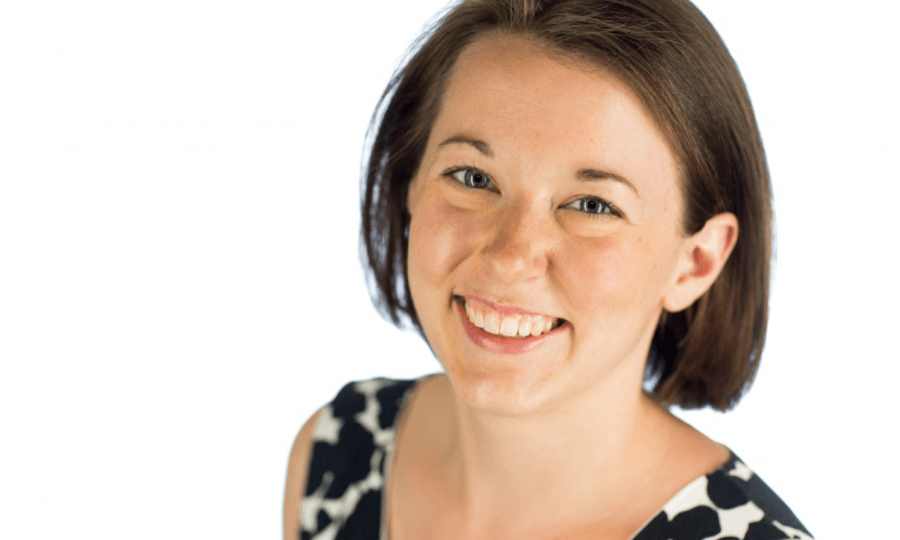 LINDSAY BREULER
DIRECTOR OF PORTFOLIO MANAGEMENT
As the Director of Portfolio Management at Emerging Prairie, Lindsay constantly has her eyes set on the vision and strategy behind the organization. As an avid learner, Lindsay rises up to any new challenge and strives to master each new skill. During her college years, she attended the Ohio State University earning a B.S. in Animal Science and an M.S. in Agricultural Extension Education. Lindsay provides a strategic mindset to the organization and leadership team while keeping the community in front of mind. In her free time, you can find Lindsay with her husband, Paul and her two Cardigan Welsh Corgis. Reach Lindsay at lbreuler@emergingprairie.com.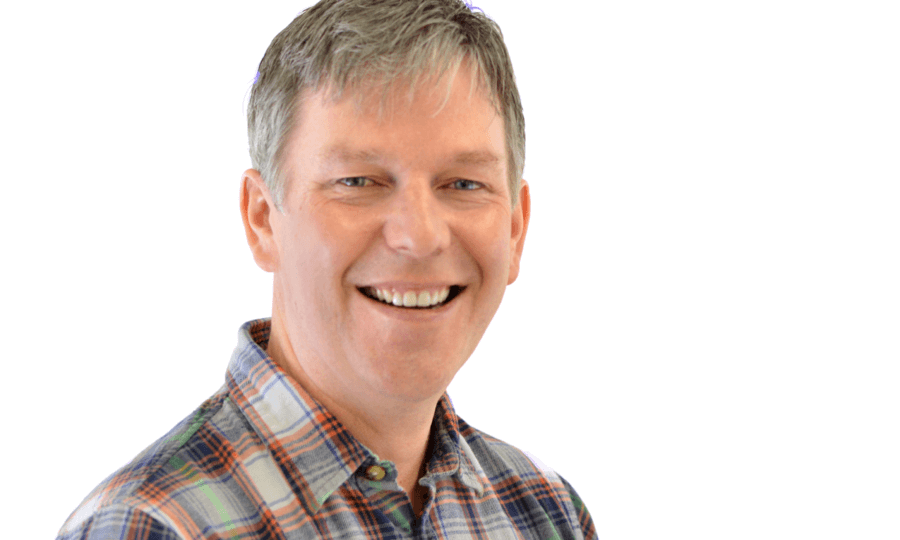 The Director of Operations at Emerging Prairie, Brian is results-driven leader with extensive experience and success in driving strategic and operational excellence.  Brian spent 8 years as the Site Leader and Director of Advanced Engineering and Launch (AEL) at HERE Technologies and loves helping people plan, optimize, and launch new initiatives. He spent much of his career building high-performing teams in the location content industry, gaining experience in building operations in India, Mexico and Europe. While operations and project management are his primary job functions by day, Brian also enjoys spending time with his family and traveling to interesting places.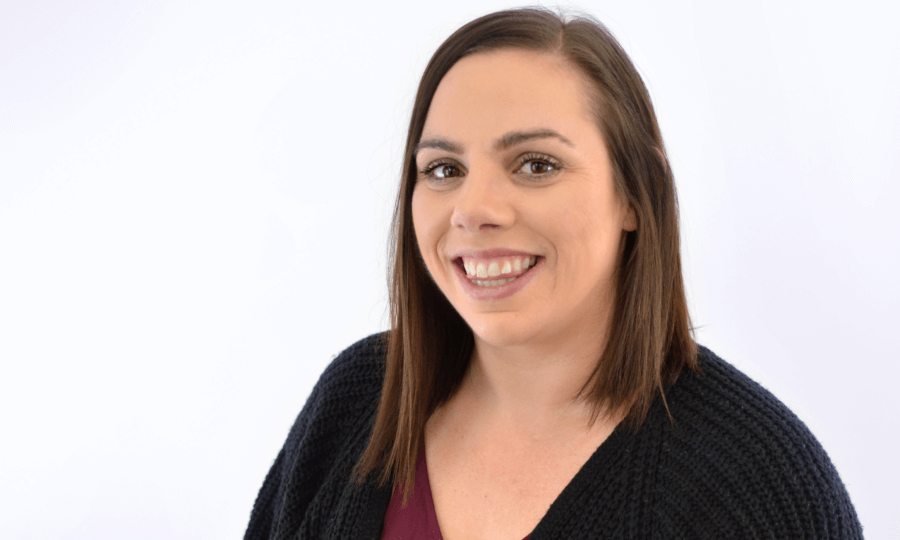 Stephanie was born and raised in West Fargo, ND. She recently graduated from MSUM with a B.A. in Project Management and two minors; Operations Management and Global Supply Chain Management. She also has an A.S. in Business Management, Marketing, & Sales from M-State. During college, Stephanie interned with Jade Presents and KD Productions. In her free time, she can be found outdoors, at her family's resort, having nerf gun wars with her son, repurposing furniture, and/or with family and friends. Stephanie enjoys bringing her life and education experiences to Emerging Prairie.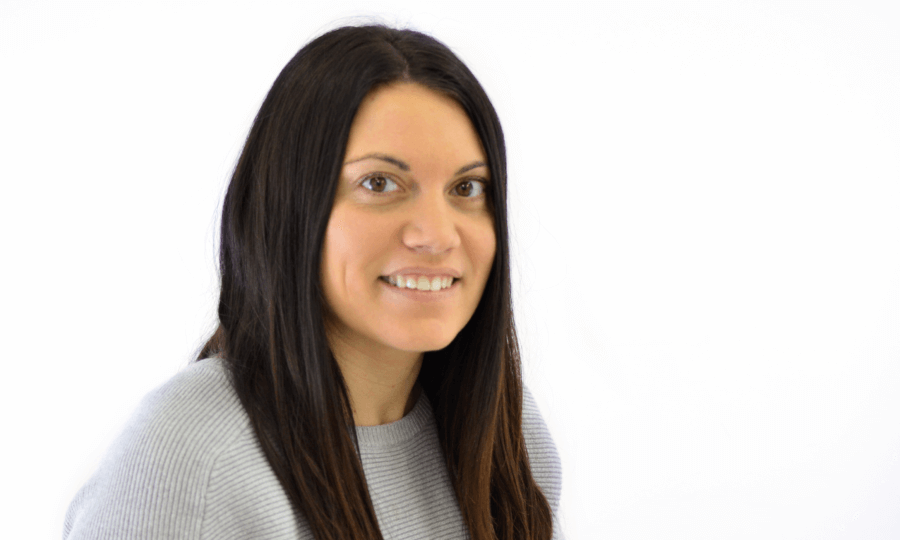 JORDAN JOST
PRAIRIE DEN ADMINISTRATOR & ADMINISTRATIVE ASSISTANT
Jordan graduated from North Dakota State University with a double major in Mass Communications and Apparel & Textiles. She then went on to coach two championship dance teams in the area. She continues to do freelance choreography, conventions and judging across the country. She is excited that she's on the Emerging Prairie team so she can do her part to connect people together in the Prairie Den. In her free time she enjoys taking in all the great local events downtown, eating tacos and traveling.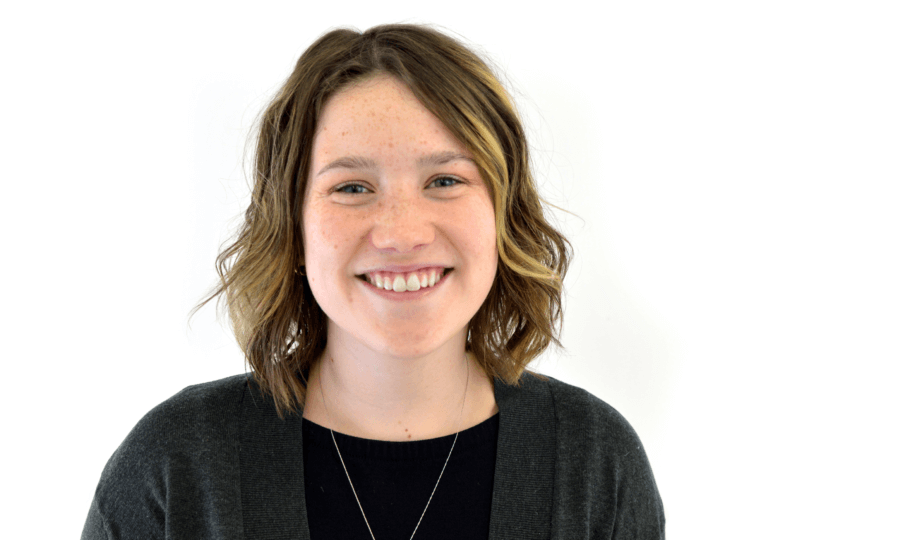 Emma is a North Fargo native, and currently attends the University of Northern Colorado in Greeley, CO as a Business Administration student. She served on the Emerging Prairie team as the Events Intern the last two summers, and is excited to be back this year to help celebrate the 10th TEDxFargo! She is inspired by Fargo's arts and entrepreneurial communities that always seem to draw her back home. In her free time she can be found at the lake with family, coffee with friends, and never too far from downtown.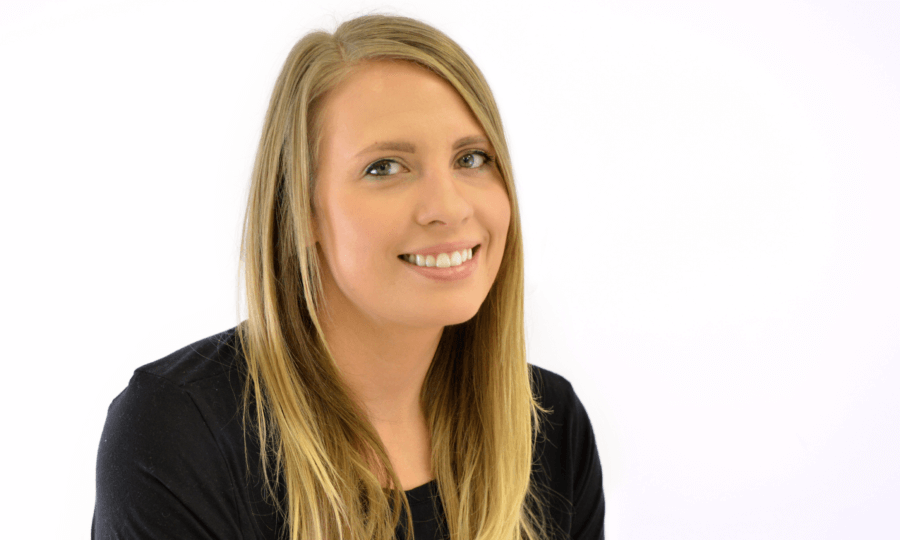 Danella graduated from North Dakota State University with a degree in Hospitality & Tourism Management. After college, she spent 6+ years working at the Fargo-Moorhead Convention & Visitors Bureau, promoting the Fargo area as a destination for leisure travelers and visitors of all types. Her passion for Fargo and community building led her to Emerging Prairie, where she continues to help spread the word about the good things happening in the Fargo-Moorhead community.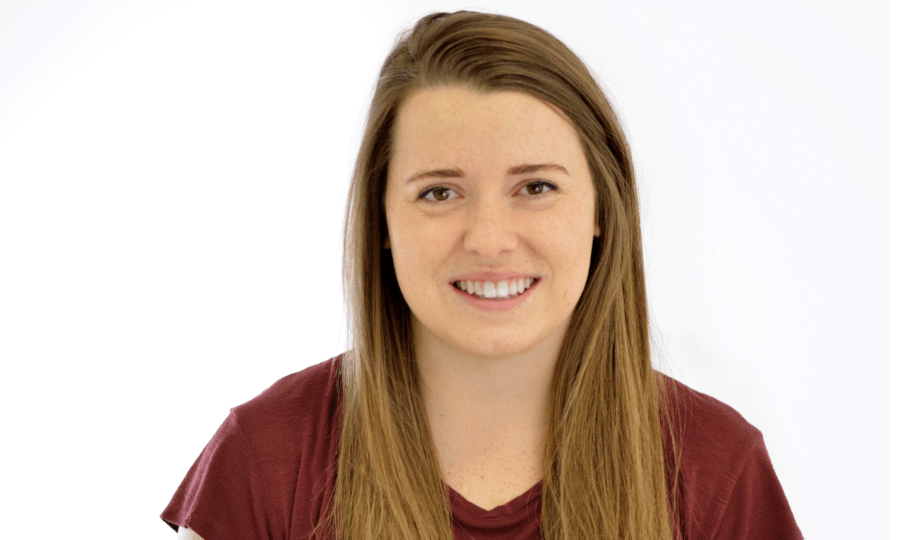 DARBY NJOS
DIGITAL MARKETING COORDINATOR
Darby is a creative at heart. She loves being immersed in the arts, music, and culture. She graduated from Minnesota State University, Moorhead with a degree in Photojournalism and Advertising and a minor in Graphic Communications. She loves to bring her experiences in social media, design, and photography to Emerging Prairie. In her free time, Darby and her husband, Cody, can be found at local breweries and coffee shops, spending time outdoors, or enjoying time with family and friends.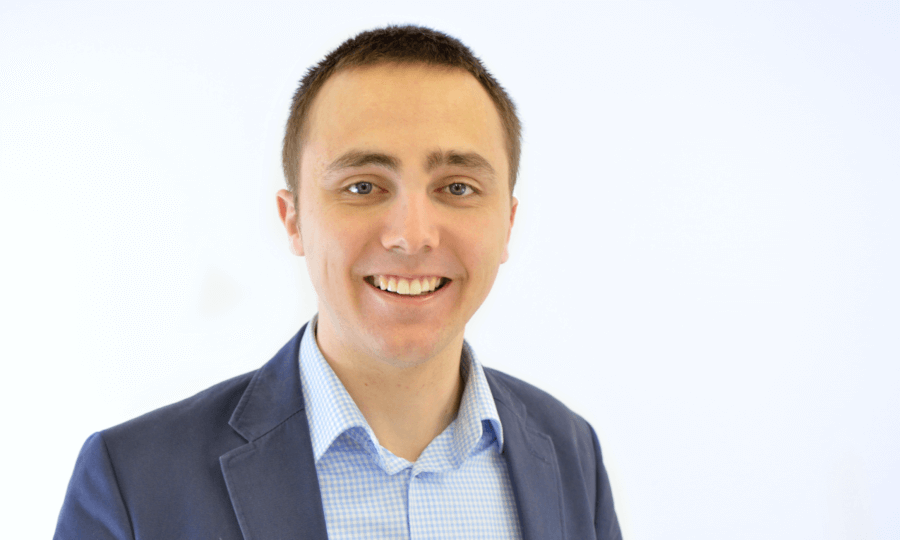 MALACHI PETERSEN
GOVERNMENT & COMMUNITY RELATIONS COORDINATOR
Malachi is the resident government guru at Emerging Prairie. He graduated from the University of South Dakota with BA degrees in Media & Journalism and Political Science in 2017 and recently finished his Masters of Public Administration at USD. During his time at school Malachi interned for a variety of organizations, including newspapers in Minnesota, South Dakota, and Texas, as well as an economic development organization, a city government, and the U.S. federal government. In his spare time Malachi can be found exploring community events in Fargo-Moorhead with his fiance or reading the news.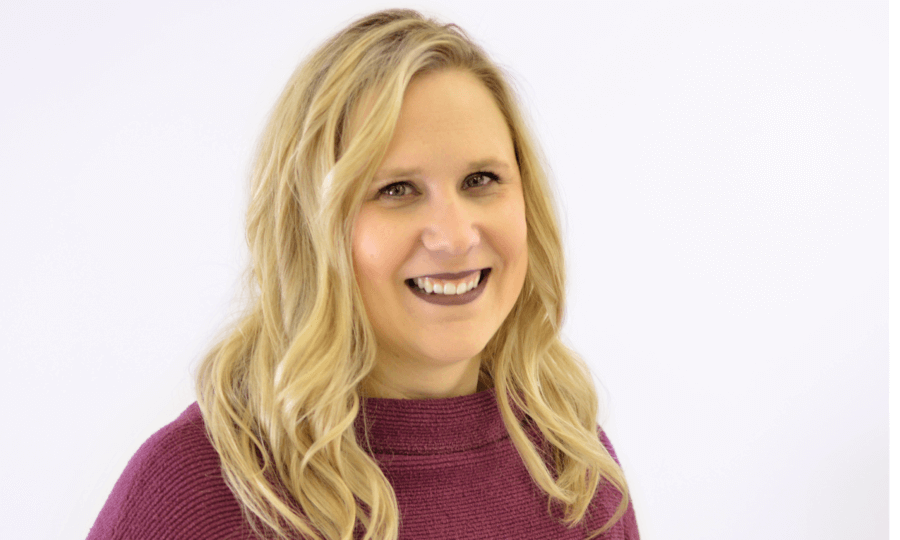 Jeanna grew up in Wahpeton, ND and graduated from Wahpeton High School. She attended North Dakota State College of Science and graduated with an associates degree. After that she went on to attend North Dakota State University and earned a degree in Speech Communications and Business. Jeanna currently lives in West Fargo with her sons and fiance, Trevor.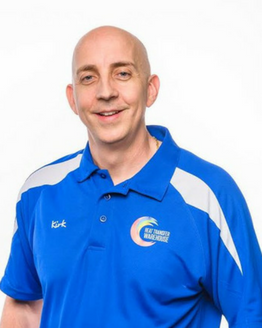 Kirk Anton, founder of Heat Transfer Warehouse is the e-commerce guru of the FM area. In just six years, he has built HTW into a team with 33 employees, offices in Fargo,Las Vegas, and Cincinnati, and customers around the world. Kirk is also one of Emerging Prairie's most avid supporters and a frequenter of 1 Million Cups, Founders Drinks and other programs and events.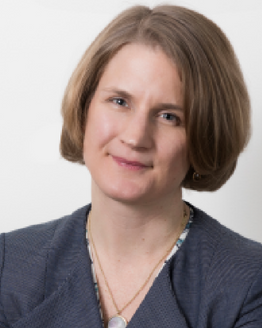 Allison joined the Bush Foundation in 2013 to lead the strategy and learning team.  In this role, she helps the Foundation do more good every year by ensuring we continuous learning and improvement their program strategies and operations.  Previously, Allison was a strategy consultant with McKinsey & Company. She also worked at a technology start-up in San Francisco and as a Plant Engineer at 3M. She earned her MBA from the Kellogg School of Management at Northwestern University and her B.S. in Mechanical Engineering from MIT, where she was an all-American gymnast. Allison lives in Edina, MN with her husband and three children.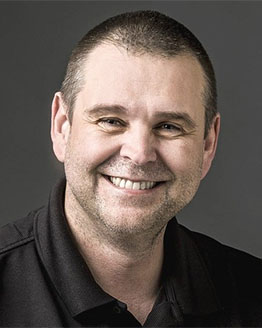 Tim Brookins has 20+ years experience in enterprise software. He is currently working in the Microsoft Universal Store Storefronts team, which powers the majority of Microsoft experiences that sell products to consumers. This includes POS systems in the Microsoft brick and mortar stores, MicrosoftStore.com, the Windows 10 app store and even the parts of Xbox Live that sells games.
In 2016, Brookins co-founded PartUs, an innovative software-as-a-service app for family law attorneys.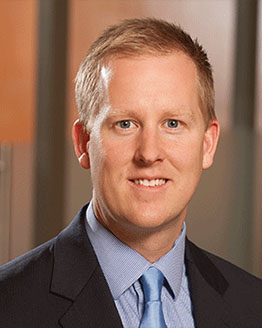 Patrick serves as the Emerging Prairie Board Chair and is a finance guy who loves entrepreneurism. Patrick is the Executive Vice President of Banking and Wealth Management for Bell Bank. Bell Bank is one of the largest privately held banking organizations in the United States with assets over $5 billion at the bank and over $6 billion in Bell's wealth management division. Patrick grew up in Northwood, ND, is a University of North Dakota graduate in accounting, and spent the first decade or so of his career working in the public accounting industries with Ernst & Young and Eide Bailly before joining Bell Bank in 2012. In Patrick's free time he spends most of it chasing around three boys with his wife to all of their activities, and, when can squeeze it in, he likes to get a good run in, or a round of golf.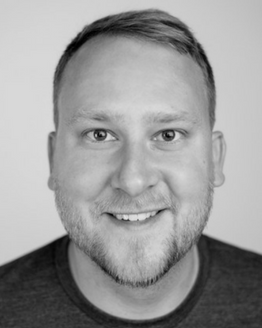 Jake Joraanstad, CEO of Myriad Mobile, is building a tech company and a tech community in an unusual place — Fargo, ND. He strongly believes that technology innovation is not limited to the coasts. He and his team have worked with agricultural clients including Monsanto, Bobcat, and John Deere. In addition to co-founding Myriad Mobile, Jake and his team developed Bushel, the first cloud-based software solution for elevators and growers to track scale tickets, contracts, and market information all in one place. Jake also co-founded Emerging Prairie, a non-profit organization that helps grow the entrepreneurial ecosystem in Fargo and the upper great plains.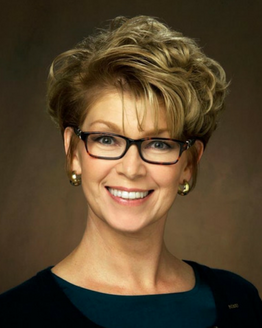 Jane Schuh is from Sheldon, ND and is a Professor of Immunology at NDSU, where she has also served in a number of administrative roles including Associate Director of the ND Ag Experiment Station, Assistant Dean of Academic Ag Programs, Director of the Cellular & Molecular Biology graduate program, Interim Dean of the College of Business, and currently as the VP for Research and Creative Activity. She believes in investing in the future, and deeply cares about her community and the state of ND. She's grateful to those whose vision and dedication have built it into the wonderful place that she call home. She believes that we can change the world for the better, which is why she's excited to be a part of Emerging Prairie.