StartupBREW Fargo: Off Color Media + Wright Foot Socks
June 1 @ 8:00 am

-

9:30 am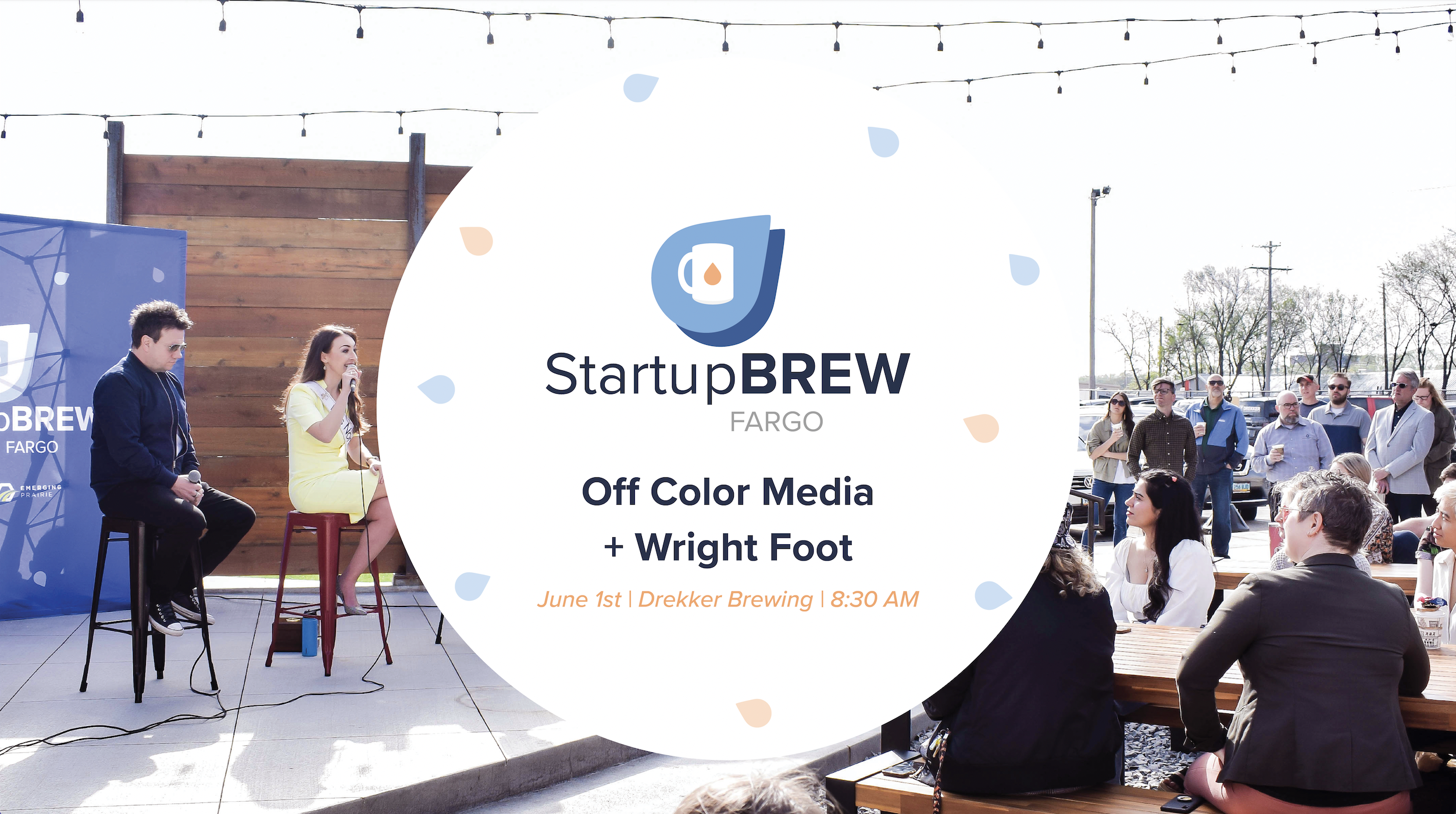 On June 1st we'll be joined by Jay Evans of Off Color Media and Joe Wright of Wright Foot Socks!
Off Color Productions provides a team of talented and consistent individuals that are here to help through all of your video production processes. They follow through on every job all the while creating long lasting relationships as well as content that will forever be a staple in your media presence.
Wright Foot was born with an obsession of socks and making people feel all the joy. They strive to bring you styles that are somewhat pleasing to the eye and the okayest customer service around. One should never take themselves too serious or else we will never make it out alive. Start every day off on the Wright Foot with socks that make you smile.
_______
 Coffee Kicks off at 8:00am
 Program Starts at 8:30am
Look forward to seeing you there. 
_______
Event Details
This StartupBREW Fargo event will be held on June 1st beginning at 8:30 am.
The event will be at Drekker Brewing. Enter through the main taproom entrance – we will have signage out front to help guide you!
Join us for Coffee Club beforehand beginning at 8:00 am for coffee, conversation, and connection!
_______
StartupBREW believes that entrepreneurship is energized over brews, whether it's coffee, tea, or beer. That's why we're dedicated to bringing entrepreneurs, founders, and innovators together – because we believe they succeed when they have access to each other and the community that supports them