StartupBREW Fargo: Seed & Spore + New Roots Farm Incubator Cooperative
July 6, 2022 @ 8:00 am

-

9:30 am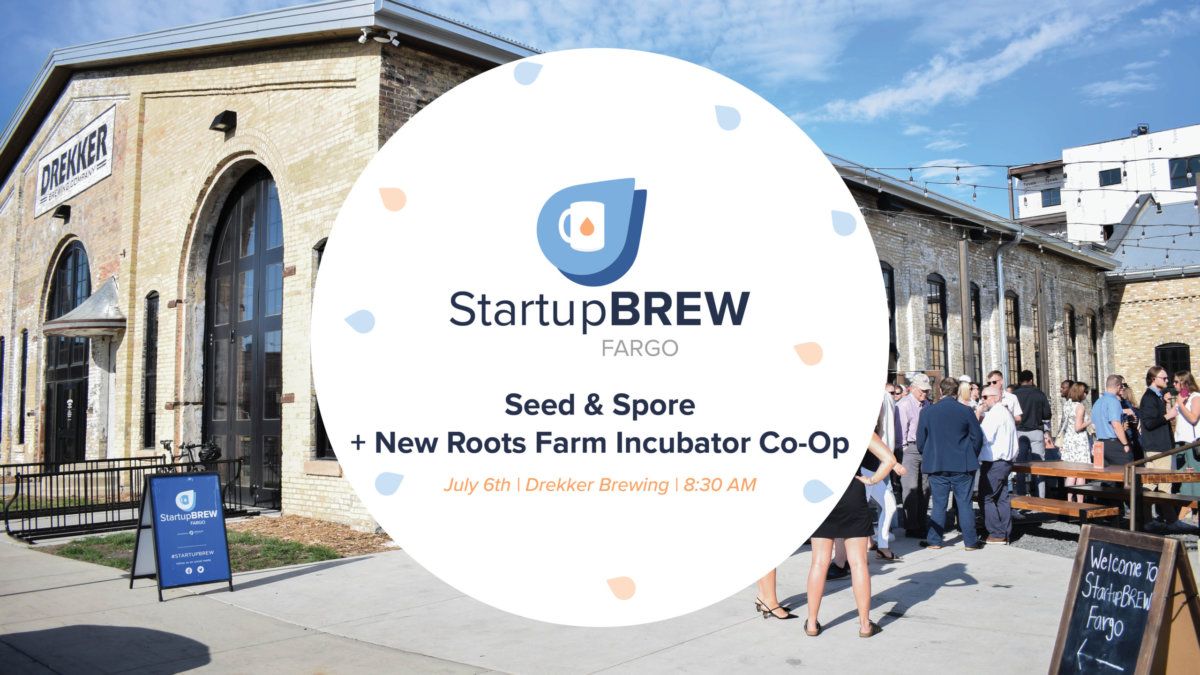 Welcome to #StartupBREW!
Celebrate the return of the Red River Market with us on July 6th! At this StartupBREW event, we will be joined by Jared Winmill with Seed & Spore, as well as Verna Kragnes with New Roots Farm Incubator Cooperative. Our Random Act of Art will be Thunder Coffee!
Seed & Spore LLC is a gourmet mushroom and microgreen urban farm located in Fargo, ND. They are committed to intentional growing and take pride in delivering beautiful specialty produce to local communities. Seed & Spore believes that food is medicine and serves as a focal point for culture while nurturing relationships at the dinner table.
New Roots Farm Incubator Cooperative was designed to provide support for beginning farmers by offering a lease to farmland, the shared use of equipment & facilities and training that provide support for launching fresh vegetable production.
______________
☕️ Coffee kicks off at 8:00 AM
🎤 Program starts at 8:30 AM
📍 Drekker Brewing Company patio
______________
EVENT DETAILS:
This StartupBREW Fargo event will be held on July 6th beginning at 8:30 AM. The event will be on the patio at Drekker Brewing Company, so we recommend bringing your sunglasses! We ask that you park in the lot WEST of Drekker by Brewhalla – there should be signs guiding you to the parking lot on the morning of StartupBREW.
Join us for Coffee Club beforehand beginning at 8:00 am for coffee, conversation, and connection!
_______________
StartupBREW believes that entrepreneurship is energized over brews, whether it's coffee, tea, or beer. That's why we're dedicated to bringing entrepreneurs, founders, and innovators together – because we believe they succeed when they have access to each other and the community that supports them! Stay up to date with StartupBREW events, speakers, and more by signing up for our newsletter! ☕️