StartupBREW Fargo: Spadesso + Lykkly
August 3, 2022 @ 8:00 am

-

9:30 am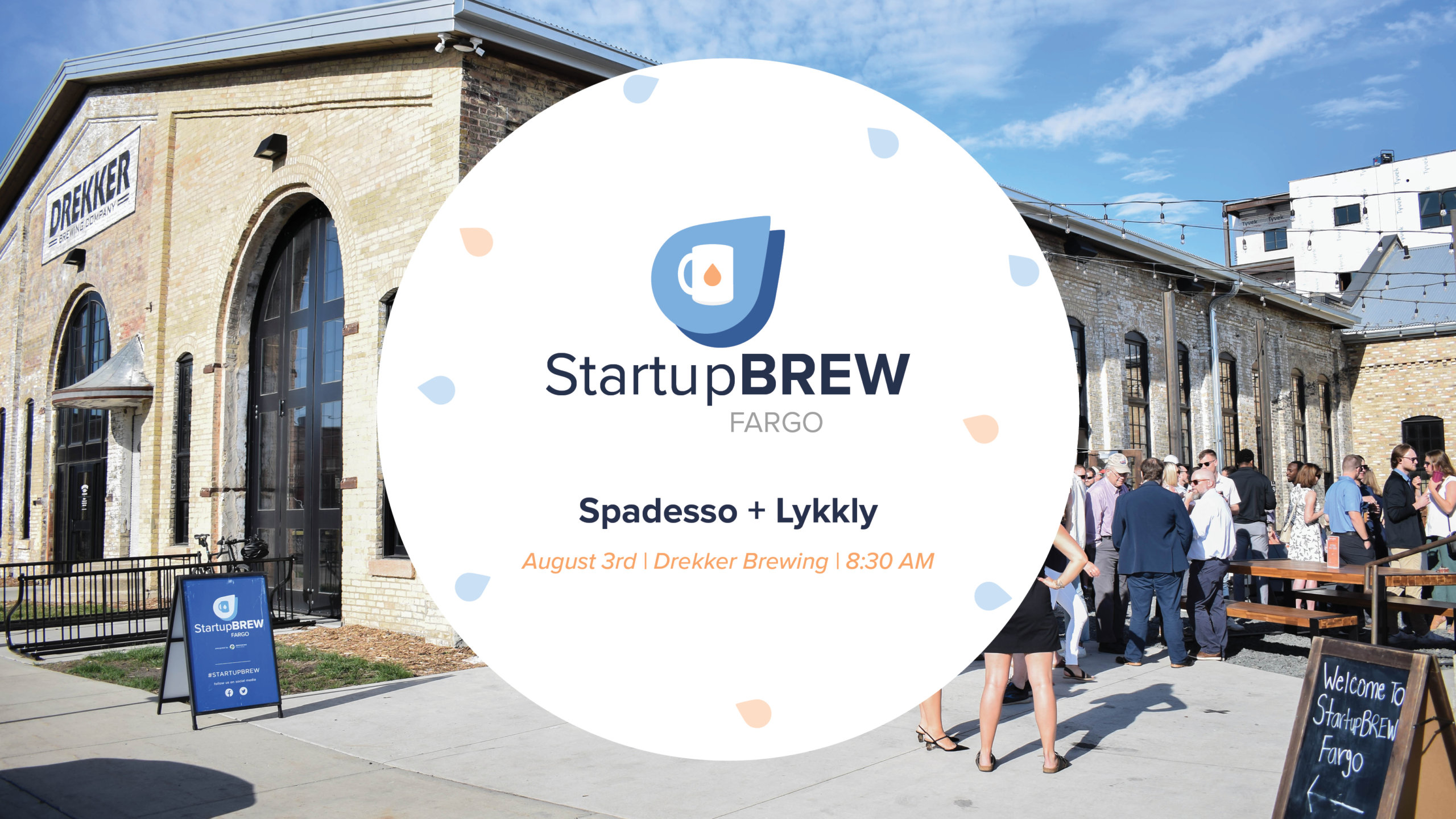 Welcome to #StartupBREW!
We're diving into health & wellness applications this week at StartupBREW Fargo! We will be joined by Jess Azure, founder of Spadesso, and Nick Waverek, cofounder of Lykkly.
Spadesso is an appointment booking application that connects searching consumers with local salon and spa providers. The best salon and spa providers know that the secret to growing their client base is through introductions, and Spadesso was designed to help make those introductions. As a consumer, Spadesso makes searching & booking appointments faster and easier than ever before.
Lykkly is a personal financial wellness platform that blends innovations in behavioral science, technology, and user experiences to reduce stress and make you happier with money. Now you can build momentum towards life's milestones and create a positive money mindset — via personalized experiences, healthy habits, and specialized support — right from your phone.
---
☕️ Coffee kicks off at 8:00 AM
🎤 Program starts at 8:30 AM
📍 Drekker Brewing Company patio
---
EVENT DETAILS:
This StartupBREW Fargo event will be held on August 3rd beginning at 8:30 AM. The event will be on the patio at Drekker Brewing Company, so we recommend bringing your sunglasses! We ask that you park in the lot WEST of Drekker by Brewhalla – there should be signs guiding you to the parking lot on the morning of StartupBREW.Join us for Coffee Club beforehand beginning at 8:00 am for coffee, conversation, and connection!
---
StartupBREW believes that entrepreneurship is energized over brews, whether it's coffee, tea, or beer. That's why we're dedicated to bringing entrepreneurs, founders, and innovators together – because we believe they succeed when they have access to each other and the community that supports them! Stay up to date with StartupBREW events, speakers, and more by signing up for our newsletter! ☕️