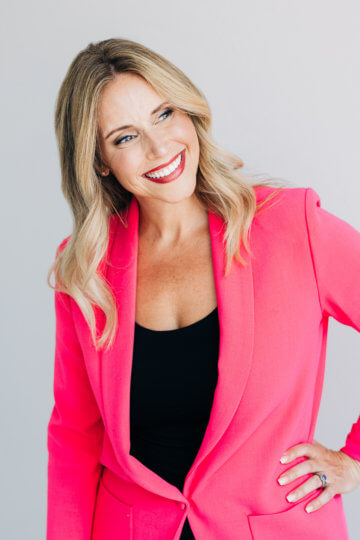 About Patty
Patty Post, Founder and CEO of Checkable Medical, is an entrepreneur passionate about empowering families and individuals with information to make healthcare decisions at home in less time and for less money than going into the doctor's office.
Patty is a University of Minnesota graduate who began her entrepreneurial journey in 2006 when she purchased a math book publishing company alongside her Dad and brothers. From converting the physical materials to a digital platform called iPlayMath Games with her Dad and brothers to watching her mom sell self-made Christmas ornaments and duck decoys, she had planted the seed for entrepreneurship in her from an early age.
Patty is inspired by the momentum behind being part of a product, building the brand, developing a business, and then distributing to a satisfied customer. A highlight in the production process for Checkable Medical was a recent user test executed in Austin, Texas. During this study, Patty and her team watched as 15 parents took the strep test with their children, start to finish, without fail. "It was such a proud moment for me, and I wanted to call every investor and person that said Mom's and Dad's wouldn't be able to take a throat swab and run a test and tell them they all did it!"
About Checkable Medical
Patty, a working mom, needed to care for her family while also managing her workload. "I was severely annoyed with the fact I had to go into the clinic multiple times to have the strep throat that I knew was strep throat diagnosed," stated Patty in a written statement. Checkable Medical's mission is to empower individuals to make clinical, evidence-based decisions from the comfort of their homes. Checkable Medical aims to provide at-home diagnostic testing that's both affordable and reliable.
"We have so many emotions to work with when our kids are sick; if we can take some of the guesswork out of the process, it would be helpful," says Patty. "I want Checkable to be synonymous with checking your symptoms like Kleenex is for tissue." 

Make sure to check Checkable Medical out on their Twitter, Facebook, and LinkedIn as well as their website http://www.checkablemedical.com!