Emerging Prairie is excited to welcome Blaine Booher to the Emerging Prairie Team. Blaine has taken on the role of Program Director for Emerging Digital Academy. In this poosition, Blaine will lead the Emerging Digital Academy team as we launch North Dakota's only immersive coding bootcamp.
Blaine Booher is a software engineer who has a passion for community, education, and technology. As the Program Director for Emerging Digital Academy he is excited about the potential impact that EDA will have on the region and the lives of our students. Blaine has been building web-connected software projects for 20 years, including the last 10 years where he ran a technology consultancy that built custom solutions for startups and small businesses. Blaine lives in Fargo with his wife, son, two cats, and too many bicycles. He enjoys fermenting everything and can often be seen riding his bike on rural gravel roads while eating homemade sourdough bread.
Learn more about Blaine and why he's excited to be on the team below.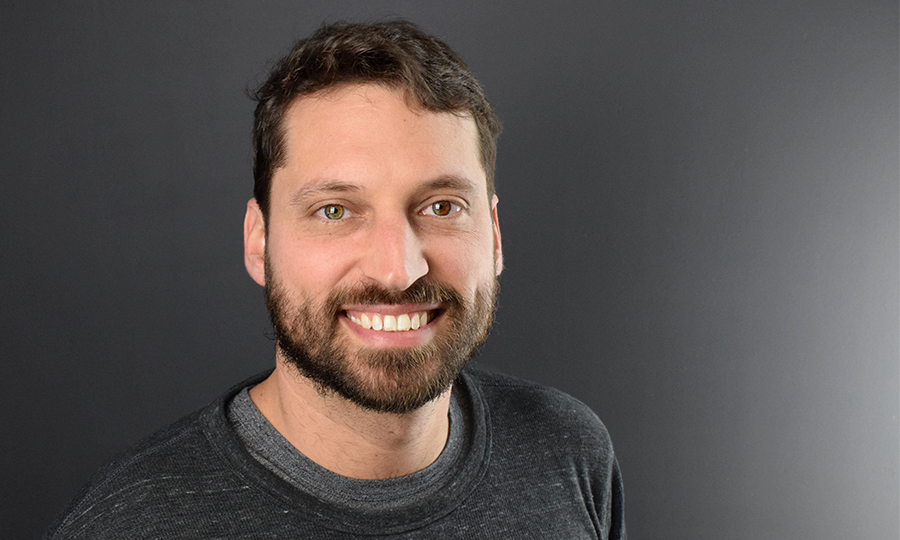 Tell us a little bit about you! (Where you grew up, your family, what brought you to the FM area, hobbies, etc?)
I grew up in the small town of Troy, Ohio. I have a younger brother and sister, and moved to Fargo in late 2013 to continue growing a software company that I started with my business partner who is from the FM area. I'm a lifelong student and really enjoy the process of learning and making. My hobbies include sourdough bread baking, hot sauce fermentation, bicycle maintenance, board game design, outdoor adventuring, and of course software development.
What college did you attend? What was your major?
I finished my undergraduate degree in Computer Engineering from the University of Cincinnati, which requires all students to take on a full year of professional co-op. This has instilled in me a core belief that the key to efficient learning has to come from an overlap between academia and industry. I continued to pursue my master's degree in computer science at UC (with the specialty of Intelligent Systems), where I finished my coursework a year early but never submitted my final thesis. I started a software consultancy instead.
Do you have a nickname you'd like to share?
No nicknames to speak of.
If you could take a 30 day, all expense paid vacation, where or how would you spend your time?
I would love to spend an extended period of time on a bike camping adventure that would take me through an area of the world steeped in culture, history, and tales of the human spirit. Somewhere in Europe (like along the old trade routes of the Danube or Rhine river) or even following the ruins of the ancient Ican highway in South America.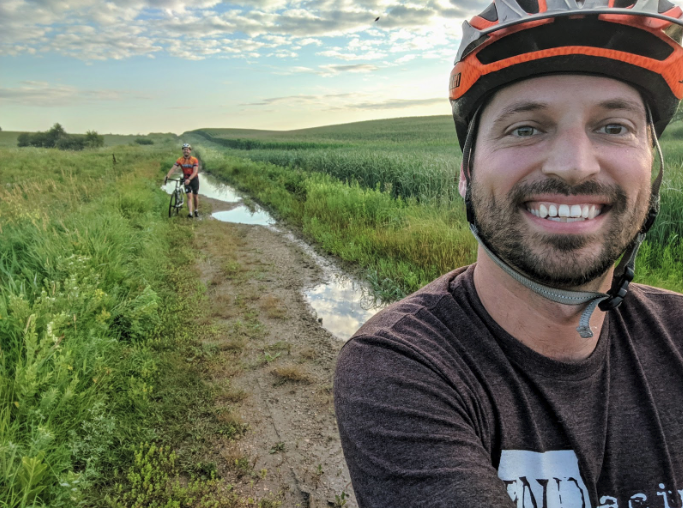 Do you have a favorite book or movie?
I'm a huge fan of mid-century science fiction. My favorite author is Isaac Asimov, particularly his vast collection of short stories. We're living more than 60 years in the future from when many of these stories were written and it is fascinating to look back at what the technologists of the past thought the future could look like. I'm also fascinated by Frank Herbert's Dune series, which is the only book I've read 3 times. My favorite movie is probably Wes Anderson's The Grand Budapest Hotel. It has this weird mix of old-world nostalgia, beautiful artwork and symmetry, and storytelling that I find very satisfying.
What's your favorite part about living in the FM area? What's your favorite hidden gem that Fargo has to offer? 
I grew up in a town of ~22k people, went to school in Cincinnati which has roughly 2.1 million people. The FM area has roughly 200k people, and I find that this order of magnitude is a perfect size. There's enough cultural and economic activity to feel inspired and fulfilled, while still leaving room for individual impact. The people here are warm and welcoming and we've developed a great group of friends and colleagues with shared interests and inspiring lifestyles.

My favorite hidden gem is probably Glen Orchard south of town. It's becoming more popular by the year, but where else can you go and see 100 apple trees in bloom, surrounded by a mix of nature, old forest, and abandoned infrastructure?
Tell us one random fact about yourself!
I went through the third grade while my family lived in Brazil, and my sense of cultural norms have still not fully recovered. It was a wild mix of excitement, beauty, and bewilderment. As someone who can navigate with relative ease in our current American society (healthy, educated, white, male, technical, natural-born, english-speaking), I will always look back at this experience as a way to help me remember what it's like to be the outsider.
Why are you excited to work for Emerging Prairie?
I believe that EP, and especially the team of EP, believes in their work and desire to impact the lives of other people for good. I am honored to be a part of the team that is always challenging themselves and striving to be world-class. I am particularly excited about the potential impact that Emerging Digital Academy can have on our region and our students' lives and am humbled to be a part of such an exciting project.
Make sure to stop and say hi to Blaine when you see him around the Den!