Emerging Prairie is excited to welcome Ruchi Joshi Bhardwaj to the Emerging Prairie Team. Ruchi is taking on the part-time position of Grand Fram Project Coordinator. She'll be helping build out the Grand Farm strategy, especially as it relates to grant strategy.
Ruchi hails from India and is currently a PhD candidate at North Dakota Statue University. She has been a loyal FM community member for the past 12 years, since she first came to Fargo to pursue her Bachelors degree in Biotechnology at NDSU. She earned her Masters in Environmental Sciences while working with the Native American students at 5 different reservations located within ND. In her free time she can be found at her home relaxing with her pets – 3 dogs, 1 parrot, 1 ferret, 2 turtles and 12 goldfish.
Learn more about Ruchi and why she's excited to be on the team.
Tell us a little bit about you!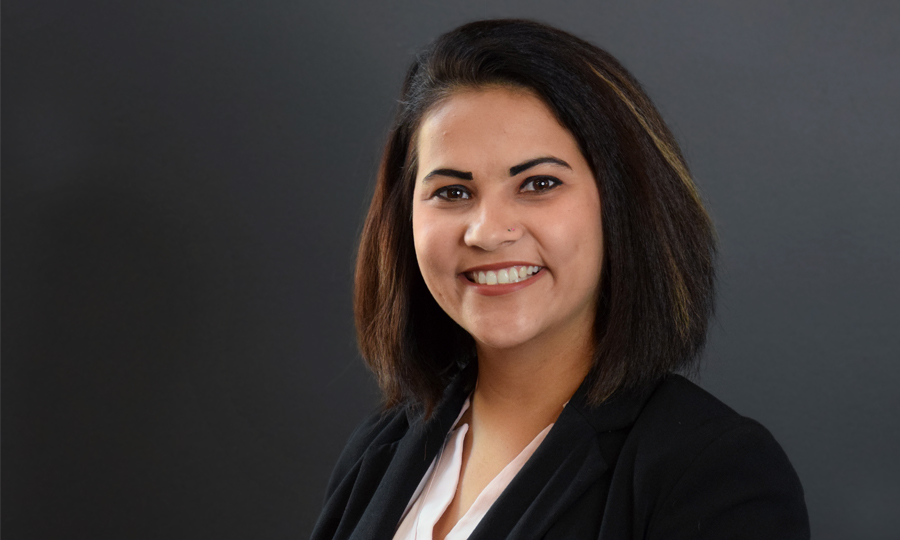 My name is Ruchi (pronounced as Rucci, just like Gucci).I was born and raised in New Delhi, the capital city of India, where my mom, dad, and eldest brother still reside. I came to Fargo in 2009 to pursue my Bachelors in Biotechnology at NDSU.  Eventually, I received a scholarship for pursuing a Masters in the Environmental & Conservation Sciences (ECS) program. Besides focusing on my research work, I was actively involved in a program called Nurturing American Tribal Undergraduate Research and Education (NATURE) which is a North Dakota EPSCoR sponsored education outreach project. I loved working for this project because I got to visit all the 5 reservations located within ND and make great connections. As I finished my Masters degree, I was sure I wanted to get my PhD degree. ECS is an interdisciplinary program which gives you the freedom to expand your knowledge in different fields. Therefore, I started my PhD in ECS where my research work focused on wastewater treatment. My research allowed me to build amazing relations with everyone at the Moorhead wastewater treatment facility. After that, I got hired at the Moorhead drinking water treatment facility, where I worked part-time for 4.5 years while pursuing my PhD as a full-time student at NDSU.
What college did you attend? What was your major?
I've attended NDSU for multiple degrees. I've received my Bachelors degree in Biotechnology and minors in chemistry and microbiology. I then received my Masters degree in Environmental & Conservation Sciences where I researched Cryptosporidium parvum (a nasty parasite). And I'm currently working on obtaining my PhD in Environmental & Conservation Sciences where I focus my research on wastewater treatment. I'll be graduating in the Fall of 2020!
What's one activity that energizes you?
Creating podcasts in my native language, Hindi. It keeps me connected with my Indian family and friends.
If you could take a 30 day, all expense paid vacation, where or how would you spend your time?
I would like to go to a slum area in any part of the world. Spend time with the kids and elderly to learn about their struggles and be able to find a way to serve them in any possible manner.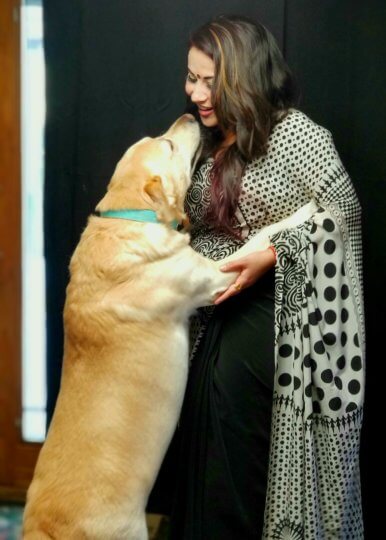 Do you have a favorite book or movie?
I enjoy reading biographies and self-help books. Currently, I am reading a book titled "Death" by Sadhguru. Since it is one guaranteed thing that will happen to all of us, I wanted to learn more about it.
What's your favorite part about living in the FM area? What's your favorite hidden gem that Fargo has to offer? 
This one's difficult because there are so many! I would go with the people in the FM community. They have taught me alot – from stopping my car for pedestrians on/off campus to helping a random person on the road, with a smile. I think my favorite hidden gem would be the thrift stores and parks. I love exploring both. We don't have a thrift store concept in India, so I just loved it when I explored it here!
Tell us one random fact about yourself!
I enjoy organizing and designing interiors with thrifty stuff.
Why are you excited to work for Emerging Prairie?
Besides being excited to learn more about the entrepreneurial community of Fargo-Moorhead, I see it as a great platform to be able to give back to the community. In addition, you get the perks of engaging and building relationships in this amazing community.
Make sure to stop and say hi to Ruchi when you see her around the Prairie Den!