Founders Programming
Emerging Prairie hosts social gatherings and facilitated learning groups for entrepreneurs and founders.
Founders Drinks
An opportunity for founders and entrepreneurs to come together for connection in a casual and laid-back setting.
Founders Retreat
A retreat that encourages founders to invest in themselves, create a support network, and have time away.

Learning Groups
The League, Emerging Founders and Rainmakers are facilitated learning groups that focus on finding solutions for challenges experienced by entrepreneurs and support personnel of founders. 
CO-WORKING
Coworking spaces are the perfect home for startups and entrepreneurs. Since 2015, Emerging Prairie has operated The Prairie Den, a coworking space in the heart of downtown Fargo. It's home to entrepreneurs, creatives, nonprofits and others seeking a unique and inspiring work environment in a convenient downtown location. The Prairie Den is also a great place to connect with others who have an entrepreneurial spirit and are looking to build relationships in the community.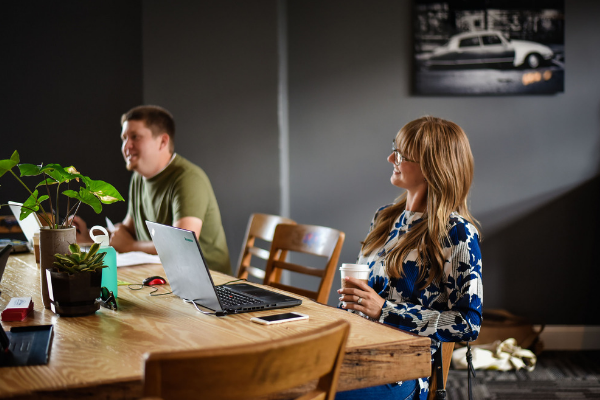 Speak at Events
Emerging Prairie aims to accelerate entrepreneurs by providing a platform for them to share their passion about their business or idea. If you are an entrepreneur interested in speaking opportunities, please get in touch with us.