FARGO, ND — Genesis Feed Technologies (GFT), a Fargo-based AgTech company, is proud to announce they are recipients of North Dakota's new Innovation Technology Loan Fund (LIFT).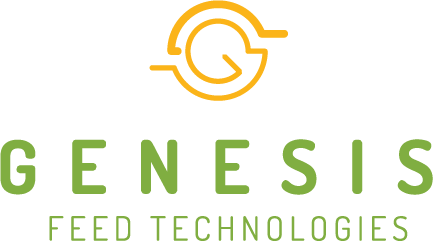 The funding, in the amount of $300,000, will support GFT as they continue to build their software platform and expand their services around the world. Already, the platform, which provides cost analysis data to ingredient buyers in the feed industry to improve purchasing decisions, is being used in more than 20 countries from China to Peru.
"The LIFT program will play an important role in the growth of Genesis Feed Technologies," said GFT CEO and co-founder, Peter Schott. "As we scale globally, resources like the LIFT program will allow us to scale with the growing demand. We are grateful for opportunities like this provided by the North Dakota Commerce Department."
LIFT is a $15 million innovation loan fund that was established by the 2019 legislative session. The purpose of the fund is to provide financing for the commercialization of intellectual property within the State of North Dakota. "LIFT was created to build a more resilient and diverse economy in North Dakota," said James Leiman, Director of Economic Development and Finance with North Dakota Commerce. "Companies like Genesis Feed Technologies require significant capital to commercialize their intellectual property and are therefore a perfect match for the program. North Dakota is able to leverage its strength in ag and tech and fund unique projects which create new and higher-paying employment opportunities for the state."
Peter Schott and co-founder, Matthew Clark had the initial idea for the GFT platform over an impromptu international phone call. Software architect Phil Reindl joined as a co-founder to build the platform, and they decided to make the leap and launch their business in 2018.
As an entrepreneur, Schott recognizes how programs like LIFT are what allow entrepreneurs to make that leap. North Dakota and specifically Fargo have built a powerful support ecosystem for new and growing businesses. GFT owes much of its successful start to work done by Emerging Prairie and the NDSU Research and Technology Park. This early work was funded in part through Innovate ND, a grant program for early-stage startups. As GFT has grown, North Dakota has continued to support companies like ours and many others with programs like LIFT through the North Dakota Department of Commerce.
"Investments like the LIFT program play an important role not just in the work we are doing at Genesis Feed Technologies, but also in the development of similar entrepreneurial ideas across the state of North Dakota," he said. "It's in this way that we can continue to build a legacy of innovation and technology for our state."
PRESS RELEASE
Contact: Peter Schott
Email: contact@genesisfeedtech.com
Phone: (701) 446-8278