We're excited that Timothy Straus has joined the Emerging Prairie team! Tim has joined our team as a Grand Farm Intern. In his role, he will play a big part in the Grand Farm movement especially as it relates to involving college students in the movement. We're thrilled that Tim is on our team and to get to know him better, we've asked him a few questions.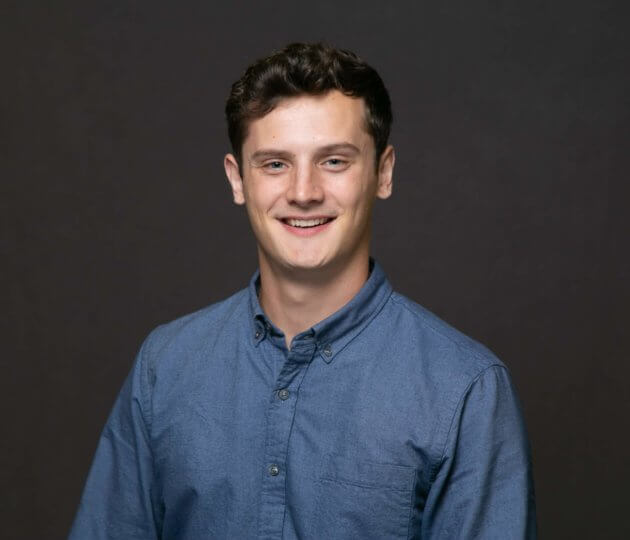 Tell us a little bit about you!
I'm a Fargo native, currently living in West Fargo. I come from a big family (five brothers and one sister), and we love spending time together. Whether just hanging out playing board games, road tripping, or going to the lake, we have more fun doing it together! I enjoy playing on the NDSU paintball team, riding my motorcycle, hunting, and shooting precision rifle competitions.
What college did/do you attend? What was/is your major?
I'm a Manufacturing Engineering student at North Dakota State University, graduating in December (yay!)
Do you have a nickname you'd like to share?
Hmm, I don't really have a nickname. My grandma calls me a very handsome young man – does that count? 
If you could take a 30 day, all expense paid vacation, where or how would you spend your time?
I think I would try to fit as many different experiences in that time that I could. Skiing in the Alps, surfing off South Africa, backpacking in Patagonia, etc. As long as it's outdoors, I'm in!
Do you have a favorite book or movie?
Not sure I'd be able to pick a favorite movie, but if I had to, it would be a toss up between Oh Brother, Where Art Thou? And Les Miserables. Yeah sorry, I definitely can't pick just one.
What's your favorite part about living in the FM area? What's your favorite hidden gem that Fargo has to offer?
My favorite part of Fargo is the people. I'm surrounded by the most genuine, talented, hard-working people in Fargo, and they make it easy to call this place home.
Tell us one random fact about yourself!
I'm an identical twin! If you see me out and about, definitely say hello, but it might be my twin brother you're greeting.
Why are you excited to work for Emerging Prairie?
I'm excited to be a part of an ambitious moonshot project that I really believe in (Grand Farm), and to be able to work with and learn from an entire community of passionate entrepreneurs and risk-takers.
Make sure to stop and say hello to Tim if you see him around the Prairie Den or at any of our events!