William Aderholdt is the newest addition to the Emerging Prairie team! William has joined our team as a Grand Farm Program Manager. In his new role, he will play a big part in the Grand Farm movement and support Emerging Prairie through grant writing. We're thrilled that William is here and to get to know him better, we've asked him a few questions.
Tell us a little bit about you! 
I grew up in San Diego, California. I have 2 full siblings at 6 step siblings.  When I was 20, I moved to Montana and joined the Montana Army National Guard as an Infantryman.  Following basic training, I went to school at Montana State University in Bozeman, Montana.  Lana, my wife, and I met on the first day of moving in within the first 2-3 hours – we have been inseparable over the last 10 years.
Lana's brother moved to the Fargo-Moorhead area about 3-4 years ago, and we decided to run a half marathon during the Fargo Marathon.  During the race, Lana and I decided this is where we wanted to end up.  The next year, Lana got a job with John Deere Electronic Solutions as an Electrical Engineer.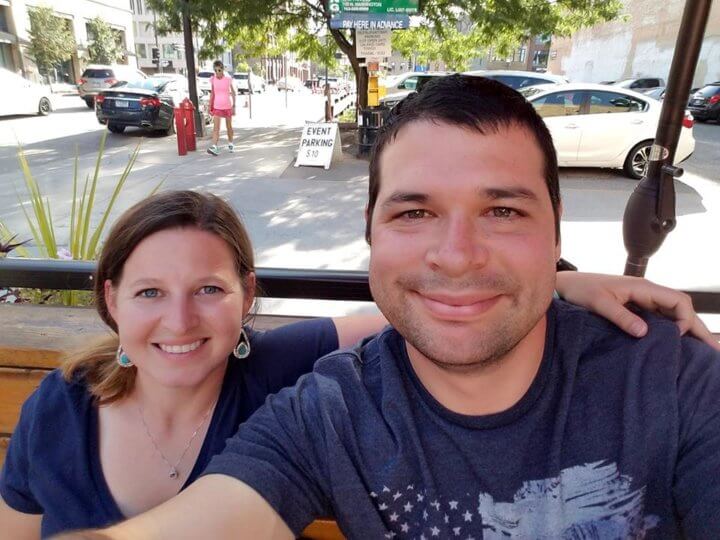 Prior to moving, I worked at Montana State University as an Area Coordinator for Residence Life and a Civil Rights Investigator.  These roles allowed me free tuition, and the opportunity to earn both my Master of Education and Doctor of Philosophy in Education.  I defend my dissertation on November 4th of this year.
Most of my free time is spent spending time with my wife, my dog Rue, and playing video games with a community I established over the past 15 years.  I also enjoy doing active things like backpacking, working out, and jogging.
What college did you attend? What was your major?
I attended Montana State University where I received a Bachelor of Science in Cell Biology and Neuroscience, Master of Education, Adult and Higher Education, and will be receiving my Doctorate of Philosophy in Education in November.
Do you have a nickname you'd like to share?
Well, my real name is David.  William is my legal first name, but no one ever called me that until now. It is really strange for Lana.  Due to publications being filed under my legal name, I felt like it would be necessary to use William in professional settings.  Don't worry! I have warmed up to it, and have enjoyed using it.
If you could take a 30 day, all expense paid vacation, where or how would you spend your time?
Traveling Europe. I think I was so concerned about saving up for a house upon graduating college that I was a little too frugal. Europe is a place we have talked about going for the past 5 years, and it would be great to actually go.
Do you have a favorite book or movie?
No. I think working full time while completing my PhD ruined reading for me in the near future, and so I haven't had the time to read for pleasure. As a child, I really enjoyed Bridge to Terabithia.
What's your favorite part about living in the FM area? What's your favorite hidden gem that Fargo has to offer?
The people are amazing. I thought going from San Diego to Bozeman was a big change in people, but I was wrong. Fargo has some of the friendliest people around. I enjoy hanging out at breweries and Prairie Rose Meadery and talking over a drink with friends.
Tell us one random fact about yourself!
On January 1st of this year I began streaming video games 20 hours a week. It actually turned out really successful with upwards of 2,000 people viewing at a single time.  During the stream I talked about social philosophy and the future of society. This was a way to pass the time and engage with people while completing my dissertation. I believe I have the fastest time I have seen of becoming a partner on the Twitch.tv streaming platform of 40 days. People were paying me to watch me play video games –it is the dream of many gamers. The day I became a partner, I quit streaming. I just realized I was not making the impact I wanted to, and I didn't want to make a career out of it. I still play video games but haven't streamed since mid-February.
Why are you excited to work for Emerging Prairie?
When I heard about the work happening through Emerging Prairie, I knew I had to be a part of this team. My why is: "To use my finite time here to create the largest positive impact on my community and on the world." This is a great way to accomplish that why.  I believe what we are doing at EP and with the Grand Farm will someday change how our rural communities operate.
Make sure to say hello to William when you see him around the Prairie Den or at any of our events!