So You Want to Raise Capital — Now What?
Founders have a chicken-and-egg problem: building a business costs money, but raising capital takes time and energy away from the business. The state of North Dakota is home to a growing community of entrepreneurs looking to make their mark in the business world. This is why North Dakota puts their money where their heart is: their people. Various funds and accelerator programs exist to energize, fund, and educate founders who are starting or growing their businesses.
Entrepreneurship can be a rewarding and exciting journey, but it often requires substantial resources to get a business off the ground.
The goal of Emerging Prairie is to connect founders with resources that benefit them so they can continue to grow.
This article provides a list of venture capital firms and accelerators for entrepreneurs in North Dakota to raise capital and grow their resources.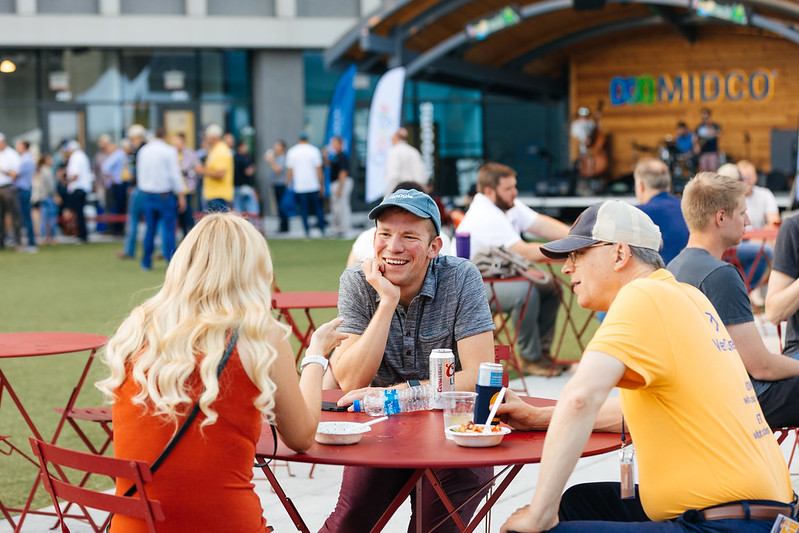 Funds and Accelerators for Upper-Midwest Entrepreneurs
gener8or Investment Accelerator
Located in Fargo, ND | Accelerator | gener8tor.com/investment-accelerators
gener8or is a nationally-ranked accelerator that invests in high-growth startups. gener8tor invests in only five to six companies per program. This means a concierge experience. They focus all of their time, energy and network on the founders. gener8tor supports the growth of startups through their network of experienced mentors, technologists, corporate partners, angel investors and venture capitalists. To date, gener8tor's roughly 1,000 alumni have cumulatively raised more than $1.2B in follow-on financing.
gener8or 1889 Fund
Located in Fargo, ND | Early-stage investors | gener8tor.com/1889-fund
gener8tor 1889 is a venture capital fund that makes seed investments into early stage North Dakota startups. Named for the year North Dakota obtained statehood, gener8tor 1889 is industry agnostic with target check sizes ranging from $250K- $750K.
Homegrown Capital
Located in Sioux Falls, SD | Early-stage investors | homegrown.capital
Homegrown's investment interests are in technology-driven companies that don't have high regulatory hurdles with a special interest in most B2B Software, AgTech, and FinTech companies that can demonstrate strong scalability. They invest close to 'home' and believe that great founders can build great companies in Middle America and want to empower those companies. Homegrown's primary focus is in North and South Dakota and contiguous states that comprise the Northern Plains Region (MN, IA, NE, MT, WY and CO).
Great North Ventures
Located in St. Cloud, MN | greatnorthventures.com
Great North Ventures looks for market-defining companies to grow to global scale and relevance that have signs of strong execution and use breakthrough technologies. They look for their companies to fit within 3 themes: Digital Innovation through AI, Community-Driven Applications, and Solving Labor Problems.
Tundra Ventures
Located in Minneapolis, MN | Early-stage investors | tundravc.com
Tundra Ventures finds and de-risks the opportunities other funds cannot see. Their early-stage fund brings accelerator guidance to tenacious entrepreneurs, using proven methods to build operators of the future faster and smarter. Building on cultural strengths of grit, pragmatism, and coachability, they tap the unique pipeline to the other multi-trillion-dollar opportunity.
701 Fund
Located in Grand Forks, ND | 701fund.com 
The 701 Angel Fund utilizes organizational partnerships from around the region to improve deal flow quality. It was established in 2015 to serve the growing capital needs of startups within the Midwest. The fund has a specific interest in ventures involved in UAS/UAV manufacturing technologies, autonomous systems, healthcare/medical device/biotech, B2B software and technology, cybersecurity/data security, ag tech, and manufacturing.
Dakota Venture Group
Located in Grand Forks, ND | dakotaventuregroup.com 
Dakota Venture Group provides students the opportunity to conduct due diligence, make final investment decisions, and negotiate deal term structure. By participating, UND students receive an unheard-of opportunity for experiential learning in the field of venture capital and angel investing.
Groove Capital
Located in Minneapolis, MN | Early-stage investors | groovecap.com
Groove Capital is a next-generation platform for early stage investing. It's designed with optionality in mind, allowing investors to find the model that best fits their motivations for angel and venture investing.
Bread and Butter Ventures
Located in Minneapolis, MN | Early-stage investors | breadandbutterventures.com
Bread and Butter Ventures is an early-stage venture capital firm based in Minnesota, the Bread and Butter State. They invest globally while leveraging their state and region's unparalleled access to strong corporate connections, commercial opportunities, and industry expertise for the benefit of founders.
Badlands Capital
Located in Sioux Falls, SD | badlands.capital
Badlands invests growth capital in technology companies and highly-engineered manufacturers in the Midwest.
Lewis and Clark Agrifood
Located in St. Louis, MO | Late-stage investors | lewisandclarkagrifood.com
As a late-stage, growth equity-focused fund, Lewis and Clark Agrifood arrives in the sweet spot between seed and early-stage and the buyout phase, minimizing risk and maximizing value. They work with exceptional entrepreneurs to help scale their businesses with capital and resources.
Bison Ventures
Located in Fargo, ND | bvecosystem.com
Bison Ventures serves the budding entrepreneurs who lack the resources and exposure to stand on the precipice of creation and take the leap into the startup ecosystem. The un-sexy viewpoints of rural life and agriculture, lack of awareness and resources, and stifling environment have left young creators abandoning ideas, moving to more "startup centric" regions, pivoting to a more attractive or seemingly more lucrative career path, and even leaving our universities and regions to more accessible areas.
O'Leary Ventures
Located in North Dakota | Various-stage investors | olearyventures.com
O'Leary Ventures is a generalist venture capital investment platform with a diverse track record of investing across many sectors. Wonder Fund – North Dakota is open to applicants from a broad spectrum of products and services that support the state's diverse economic underpinnings.
Longwater Opportunities
Located in Fargo, ND | Late-stage investors | longwateropportunities.com
LongWater Opportunities is an operationally focused private equity firm with offices in Dallas, TX, and Fargo, ND. Founded in 2009, they target control equity investments in American manufacturing companies across the lower middle market. They seek opportunities to partner with founding families of differentiated companies with compelling growth prospects. Their team of investment professionals and advisors provide hands-on support, in addition to capital, to fund organic growth initiatives and execute add-on acquisitions.
Get connected to our ecosystem to grow your network and get energized about innovation in North Dakota and beyond!