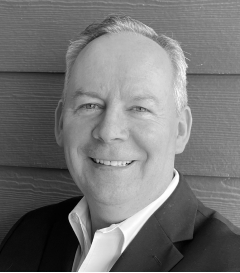 About John
John O'Mahony is the founder, CTO, and COO of CorVent Medical Inc. John grew up in a small fishing village called Fenit, which is located on the West Coast of Ireland. He spent his summers fishing, swimming, and working. 
John received his bachelor's degree in Mechanical Engineering from University of Limerick. He was given an opportunity to move to Carlsbad, CA. There, he ran "the world's leading departments in Controls and Pneumatic department in Mechanical ventilation." He then took a job with a startup company in New York. "Since then, I have been through multiple acquisitions and one additional startup."
"At the onset of the pandemic, I wanted to help with the shortage in ventilatory products and I knew I had the knowledge and expertise in Mechanical Ventilation and Medical Devices. I was contacted by Mark Gelfand from Coridea who was looking at the same problem and along with Sam Iravantchi from Design Catapult we formed CorVent Medical." 
About CorVent Medical
"CorVent Medical is an early to mid-stage medical device startup focused on modernizing, simplifying, and automating pulmonary critical care products and services through a disruptive partner network."  
CorVent Medical began as a call-to-action during the ventilator shortage during the pandemic. "In an environment where complexity is not simply synonymous with effectiveness, CorVent Medical is reshaping how medical device manufacturers should develop products to truly serve the needs of the users and the patients."
Up until now, CorVent Medical has been a virtual company with employees based in California, Minnesota, and the East Coast. "Our goal for the next 12 to 18 months is to establish manufacturing and an R&D center in ND." 
They are currently looking to meet the future needs of mechanical ventilation.
There have been many highs in John's entrepreneurial journey. To name a few, John explains, "collaborating with a dedicated team to develop excellent products has been a highpoint of mine. Also, making products that save lives."
When asked how the community can support John and CorVent Medical, John states, "We are committed to building a medical device presence in North Dakota, and we are seeking to develop relationships with businesses and manufacturers in the state to source components for our products. In addition, we are always growing and have a variety of open full-time and internship positions for those who are interested in growing with us."

Readers can learn more about John and CorVent Medical by visiting their Website, LinkedIn, Facebook, and Twitter.