About Holly
Holly Anderson is the co-founder and CEO of Elinor Coatings, LLC. Holly grew up on a farm east of Detroit Lakes, MN and graduated from Frazee High School. She received her bachelor's degree in Spanish and Russian Studies from Concordia. She then obtained her masters from North Dakota State University in Communication. 
Holly found herself staying in Fargo after she landed a job in the office of International Programs at North Dakota State University. There, she was the Study Abroad Advisor. 
About Elinor Coatings, LLC
Holly co-founded Elinor Coatings, LLC, "a research and development company that specializes in solutions for corrosion and surface protection." Currently, Elinor Coatings is using chemists and engineers to help create new formulas that do not use toxic ingredients.
"Awareness about the health and environmental hazards of industrial coatings has also created a large opportunity for a company like us to provide safer state-of-the art solutions. We are constantly evaluating bio-based solutions and waterborne options and are open to small batch manufacturing, which many coatings companies don't like to deal with."
As Holly reflects on the highs and lows of her entrepreneurial journey, she states, "The lowest point has been the years we were buried in debt financing – two mortgages, our cars and everything as collateral for a tiny line of credit and credit cards maxed out chasing investors. That was the most stress I'd ever experienced. It felt like gambling at the casino – do you walk away and try to rebuild your life or double down and hope it pays off?" 
Holly follows by explaining that the day Elinor Coatings got the first payment for their first major research project was the best day ever. She adds that the day they moved into the NDSU Tech Park Incubator building is also an entrepreneurial highlight. 
When asked how the community can support Holly and Elinor Coatings, Holly states, "Spreading the word and calling us for a consultation on your coatings needs is what will help us grow. From ag equipment to drones to DIY, if there is a vehicle that flies, drives, or floats on water, we are ready to help!"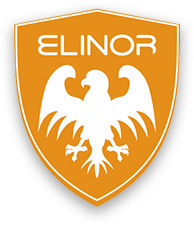 Readers can learn more about Holly and Elinor Coatings, LLC by visiting their Website and LinkedIn.