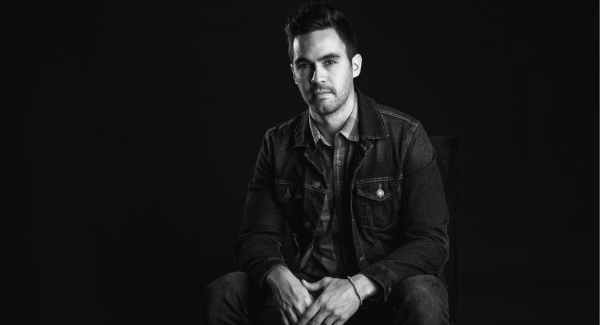 Fargo non-profit Unseen brings education, expertise, and creativity together to help organizations battle human trafficking.
Unseen cofounder and CEO Than Baardson presents at 1 Million Cups Fargo on Wednesday, April 3.
Unseen started in 2011. Baardson's background is in broadcast journalism for the National Guard, and an initial co-founder worked in photography in South Korea. They encountered anti-human trafficking organizations through their work around the world that were often under-funded and under-supported, and they sought to help.
"There are incredible amounts of rescue and humanitarian work being done that didn't have proper funding or recognition from a donor standpoint," Baardson said.
Unseen teaches and equips such organizations to find donors and market themselves effectively.
"If we're going to make the biggest impact, we have to do that collectively," Baardson said.
Through its partnerships with other organizations around the world, Unseen fights human trafficking and the societal factors that allow it to occur.
"The primary driving force behind [human trafficking] is vulnerability," Baardson said.
Unseen works with partners focused on three P's: prevention, protection, and prosecution, in order to tackle not only trafficking itself, but adjacent issues that create vulnerability.
"Many times this is being done through job creation and education," Baardson said.
A tremendous amount of vetting is involved before an organization becomes a partner for Unseen; the process involves twelve stages.
"We're looking for partners that have a history of success," Baardson said, "and they're primed for growth."
He noted that an organization being "primed for success" does not simply equal having the desire to grow.
The organizations Unseen works with are already really good at their anti-trafficking work. But they often can't prioritize marketing and fundraising.
"These are all items that are generally so cost-prohibitive," Baardson said.
Unseen makes strategic investments in the organizations with whom it partners. In addition to providing training and education, Unseen contracts with creative workers throughout the US to help with the marketing side of the work they do with their partners.
"Their client lists include Google and Facebook, Microsoft, Patagonia, REI, and Unseen," Baardson said.
Unseen began with seven partners and now actively serves 37 partners in 34 countries.
"We started from absolutely nothing and it was a budget of zero and donated goods," Baardson said.
Now, the company's website includes many stories of successful partnerships and of people rescued from the slavery of human trafficking.
"Those that we're partnering with, [who are] actually boots on the ground, are the biggest success of Unseen," Baardson said.
Baardson grew up in the Fargo area, and he lauds the positive business environment the community cultivates.
"Fargo really rallied around Unseen from day 1," he said. "Often it takes being in Fargo and seeing the amazing infrastructure and entrepreneurial community… to understand why we started in Fargo."
For more information on Unseen, visit weareunseen.org. 1 Million Cups Fargo takes place each Wednesday from 9:15-10:15 a.m. On April 3, 1 Million Cups Fargo will be hosted at Minnesota State University Moorhead's Gaede Stage.