About Rebecca

Rebecca Undem is the Founder and current Executive Director of her business, Growing Small Towns. Rebecca is a proud North Dakota State University (NDSU) graduate with a Bachelor's degree in Business Administration.
"As a fifth-generation farm-kid, being my boss and bucking authority has always kinda been in my blood," stated Rebecca. "I will admit that when I was in high school and even early out of college, though, I thought I was meant to find a ladder to climb. It wasn't until I did that for a few years before I started to feel the pull to do my own thing," said Rebecca. One challenge that Rebecca has seen throughout her years of pursuing the entrepreneurial route is the challenge of comparison. Rather than asking "what could I learn from them?" she found herself thinking "I wish I could be them." "My biggest successes have always come when I dig down deep into the reasons why I do what I do, and I speak with less filtering, less second-guessing, and more transparency. When I do that, I find the clients, companies, and partners I'm meant to find."
Rebecca's mission is to encourage every individual she encounters to steward their gifts. She believes that the way forward is to enable individuals to create sustainable change while utilizing one's individuality to make a lasting impact. 
About Growing Small Towns
Growing Small Towns is a regional non-profit to help the communities they serve be places people love to call home. Growing Small Towns is headquartered in Oakes, ND, and now comprises the seven counties of Richland, Ranson, Sargent, Dickey, Lamoure, Logan, and McIntosh. Growing Small Towns helps individuals, organizations, and businesses in the seven counties that they serve. "We connect people to resources and develop programs in three key areas: celebrating arts and culture, launching or expanding businesses, and expanding individual capacity." The arts, Growing Small Towns, has a way of helping individuals to find meaning and a sense of community. Investing in people who live in the communities that we want to see will positively change towards a brighter future for themselves and their communities.
"The longer I lived back in the town where I grew up, the more I started to yearn for some of the programs we'll be offering through Growing Small Towns. As a rural entrepreneur, author, and speaker, I've always had somewhat unconventional jobs for a small-town girl. I yearned for a place where people could come together, feel supported, encouraged, and hear the word 'yes!' to their big ideas."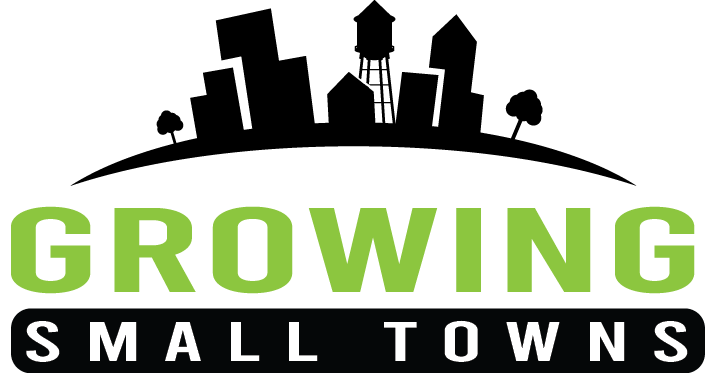 You can learn more about Growing Small Towns on their Facebook, & Instagram  @GrowingSmallTowns and check out their website www.growingsmalltowns.org.