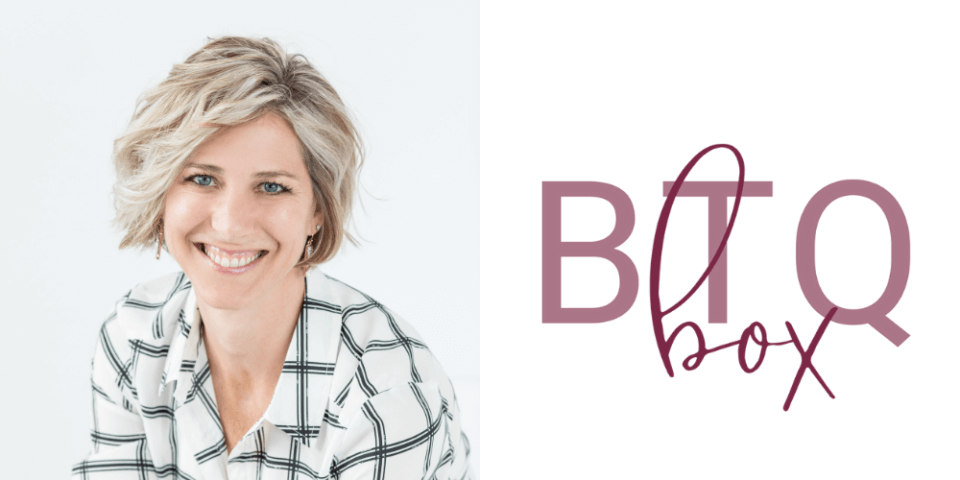 Recently launched btqBOX offers a wholesale subscription box for boutique owners that brings the apparel market to their door.
btqBOX founder Ciara Stockland will present at 1 Million Cups Fargo on Wednesday, May 22.
Stockland has owned boutique stores herself, including MODE, which at one point had franchises in a number of cities.
"After doing that for many years, (I) got out of the brick and mortar space entirely," Stockland said.
The concept for btqBOX comes from thinking critically about changes Stockland has seen the retail space undergo.
She noted there are boutiques everywhere these days, including boutique owners whose businesses are online-only. This has changed the way some boutiques run; in the past, Stockland said going to an apparel market a few times a year was necessary for most owners, even a point of pride. But, as more of that community moves online, that dynamic is shifting without anything concrete to replace it.
A consequence of this shift is that brands now sometimes struggle to get their products in front of boutique owners. Most boutique owners want their businesses to be different from the competition, which means easy access to unique brands that their customers will appreciate is important to them. The digital economy makes it easier to do business overall, but it can have the unintended effect of eroding the person-to-person, face-to-face relationships that scaffold business communities.
Stockland conceived of the idea for a business addressing this situation in the fall of 2017, and the first subscription box went out in February of 2018.
"I am a third generation entrepreneur," Stockland said. "It's always been very natural for me to think of ideas."
Her first solution didn't include the subscription box aspect.
"Initially I wanted to just create an online portal," Stockland said, where brands could connect with boutique owners virtually—a virtual equivalent of the market experience. One inadequacy of this idea presented itself: "The owners really needed to touch and feel the products," Stockland said.
The concept was a little different from anything else working in the space. Although the subscription box concept wasn't new, Stockland noted the idea of a wholesale subscription was. The model means subscribing boutiques don't have to travel to market; rather, they receive a regular market in a box delivered to them.
Stockland created a pilot program first, partnering with a boutique support company to find boutique owners who were willing to take part and try the concept out. For the first box sent, the company worked with one vendor.
"Initially we wanted the shortest barrier to entry," Stockland said.
Now, each box offers subscribers a mix of samples from a small number of vendors.
"The way that it is today, we work with five to eight vendors in every box," Stockland said.
The company is gradually allowing more ability for boutique owners to tailor the items and brands they receive in their subscription boxes; for now, they can customize the size of items they receive, but in future other fine-tuning options will be available.
"It's just been really nice to add members slowly and communicate really well with them," Stockland said.
btqBOX avoids putting multiple competing vendors in the same box, and they look for small, independent, growing brands to feature. They also look for vendors that are reliable, communicate well, and ship on time, since btqBox connects these outside brands with their own customers.
"By placing a sample in the box, they know that a qualified buyer is actually touching their product," Stockland.
btqBOX also offers more than just the sample boxes—they boxes are the gateway to community of owners and vendors online, forging connections between businesses one box and one sample at a time.
"We love to tell the stories of other small businesses," Stockland said.
For more information on btqBox, visit btqbox.com. 1 Million Cups Fargo takes place each Wednesday form 9:15-10:15 a.m. at The Stage at Island Park.