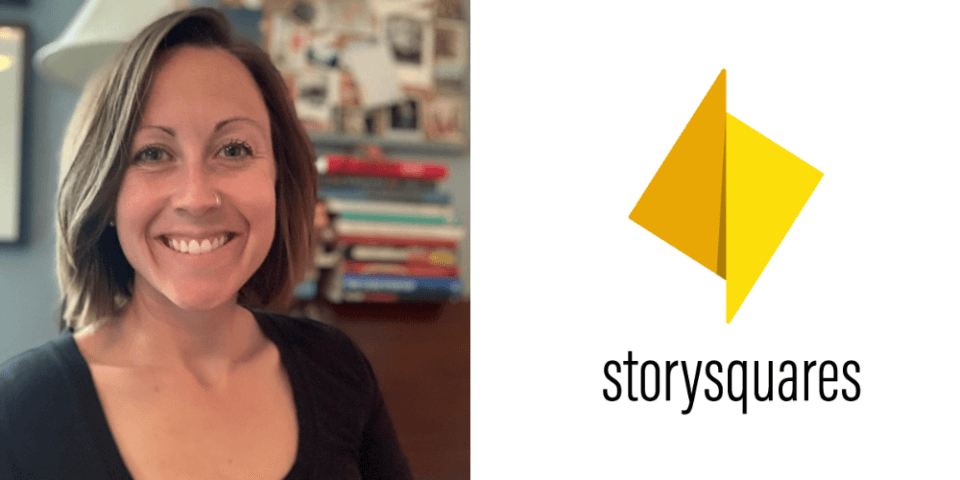 Storysquares, an up-and-coming Montana-based startup, seeks to demystify writing in the classroom and the workplace with its interactive writing templates.
Storysquares founder Jennifer Sheets will present at 1 Million Cups Fargo on Wednesday, May 22.
Sheets is a creative writer with experience teaching undergraduate students, and she's also worked in K-12 education as a volunteer program coordinator and substitute teacher. The concept for Storysquares comes from her observations of students' attitudes toward writing.
"I saw how much kids hated writing," Sheets said, "but I have always loved writing."
She noted students were very capable of articulating ideas verbally, but their skills faltered when putting those ideas on paper. Sheets thought about her own approach to writing, which differs from the way students are usually taught.
"We're too hung up on spelling and grammar," Sheets said.
Sheets' writing practice is flexible and nonlinear; she said she makes use of sticky notes to move blocks of text around freely and write a larger document in small pieces that can then be fit together.
Storysquares adapts this modular way of writing into its templates, which use virtual "sticky notes" that correspond to the parts and functions necessary to the type of document being produced. In the process, the software makes it easier for users to see their writing from a "bird's eye view." Feedback to the beta testing done so far has been positive.
"People love to see the squares move around and their text move with it," Sheets said.
Sheets said her lack of business experience was a challenge at first.
Due to her lack of previous business experience, Sheets said she had to gain confidence to find the answers she needed when determining if her concept was viable.
"Somebody told me to actually just draw it out on paper and start wire framing it, and run it by as many people as possible," Sheets said.
StorySquares has been built on collaboration with student designers and developers—Sheets was able to meet some of the project's first tech personnel through the Blackstone LaunchPad program.
At the outset, Sheets intended to target Storysquares toward education, but the pace of change in that sector can be slow. Instead, the company's initial intended niche is to help students polish their college application essays. The goal is to market toward parents paying for college prep; however, the long-term potential for Storysquares is broad.
"Anybody who writes could use Storysquares," Sheets said. The company may have been developed with non-writers in mind, but the service also prioritizes flexibility as an essential component of the writing process.
"You can use our template," Sheets said, "but you also don't have to." An option for a blank template is available in the application too.
For more information on Storysquares, visit storysquares.net. 1 Million Cups Fargo takes place each Wednesday from 9:15-10:15 a.m. at The Stage at Island Park.