The "Random Act of Art" series has been a staple of our history. But to take you back through the years of our Random Acts of Art, we first have to take a peek into the background of StartupBREW Fargo.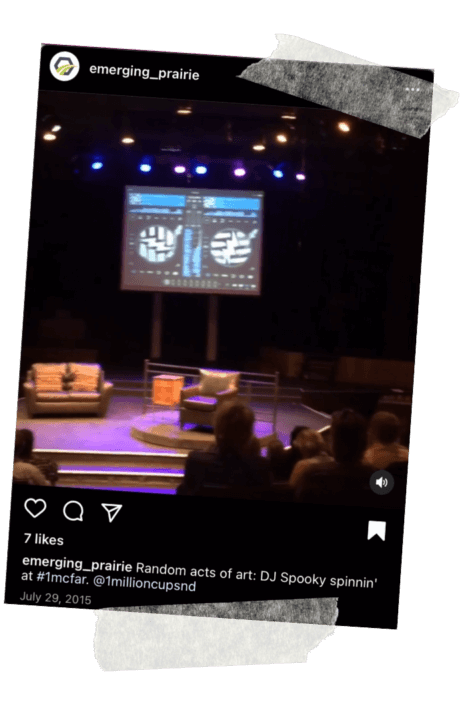 Did you know the idea of StartupBREW initially stemmed from the nation-wide program 1 Million Cups, started by the Ewing Marion Kauffman Foundation? Emerging Prairie began hosting the local event back in 2014, where the 1MC mission was to educate, engage and connect entrepreneurs with their communities. Fast forward to March 2021, where 1 Million Cups Fargo was put to rest and StartupBREW Fargo was introduced.
The screenshot of the Instagram video on the right is the FIRST piece of evidence I could find referencing the OG Random Acts of Art for 1 Million Cups. It's dated July 29th, 2015. Crazy, huh?
The photos below are from 1 Million Cups, where some of the Random Acts of Art included ukulele players, theatre performances, and even yoyo tricks.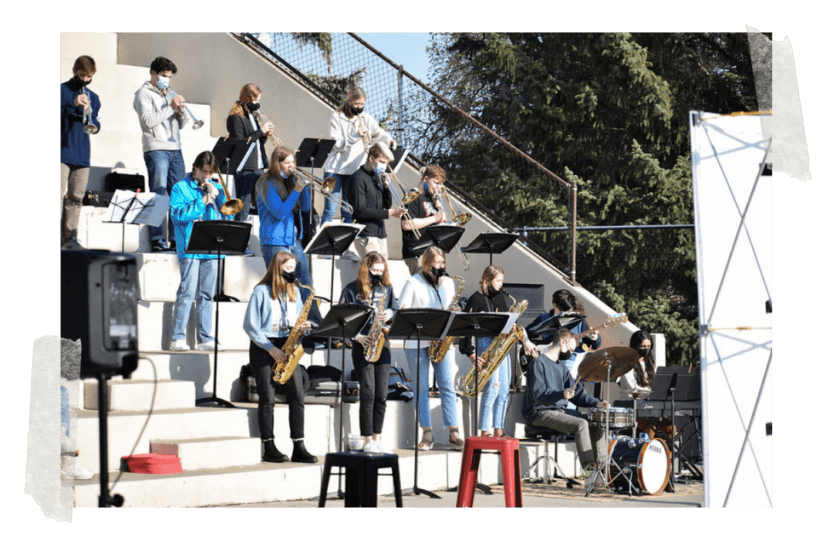 Fast forward to March 2021, where 1 Million Cups Fargo was retired after six long years and StartupBREW Fargo was introduced.
We kicked off this new beginning in the sunshine of Island Park, with the Fargo North High Jazz Band leading our journey into a new territory of the Random Act of Art concept.
Since then, the stage at Island Park has seen many artistic presentations from all over the FM area… examples include Hannah Stelter with Designed by Hannah, Honeysuckle Hooping, and morning yoga with esteemed local yoga instructor Allison Grippe.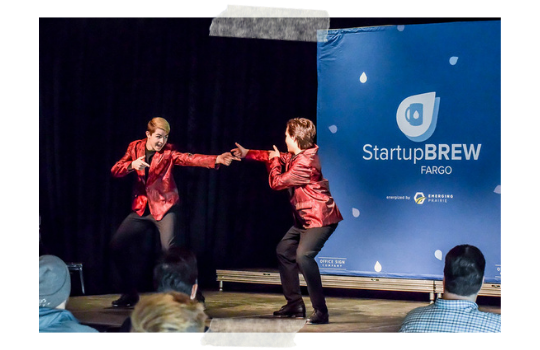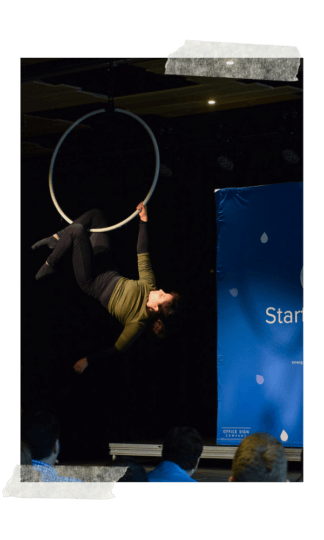 As the weather got colder and the sun set later, StartupBREW Fargo moved to the cozy event hall of Fargo Brewing Company.
Here we got to witness tap dance duos from Gasper's School of Dance, Yvette Reyes from FM Aerial & Movement Arts, and many more amazing local artist and entrepreneurs.
There was even a 3D printing themed Random Act of Art!
Fargo Brewing Company was an awesome home for StartupBREW, with spotlights, a raised stage, and lots of room for seating. This was a historical time period for StartupBREW!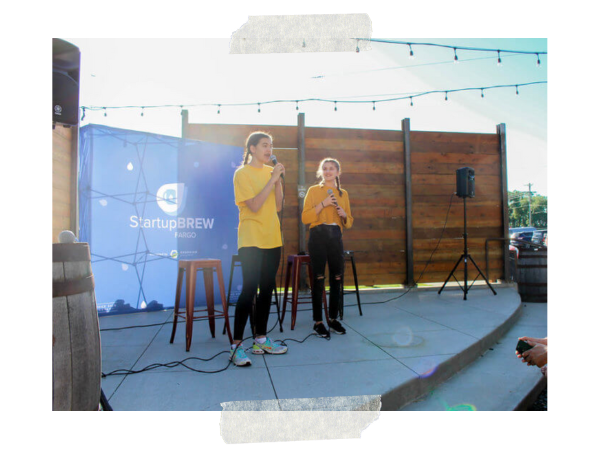 We've made it to present day. We're currently celebrating StartupBREW every Wednesday on the Drekker Brewing Company patio, which has proved to be the perfect home for this event. Nothing better than spending your summer Wednesday mornings in the sunshine with fellow Fargo Moorhead community members! Our last Random Act of Art was a performance from Totally Trollwood's production of Wizard of Oz. The audience got to hear from Dorothy and the Scarecrow about rainbows and what would happen if they finally had a brain.
StartupBREW Fargo is a weekly event held every Wednesday morning from 8 AM – 9:30 AM at Drekker Brewing Company. At this event, we showcase local entrepreneurs and community builders in the FM area with opportunities to make connections, have meaningful conversations, and drink delicious free coffee from Thunder Coffee. If you or somebody you know is interested in being our Random Act of Art for StartupBREW, please email your suggestion to nataliel@emergingprairie.com!