Emerging Prairie is happy to announce that Bridget McManamon has joined the team! Bridget joins the Emerging Prairie team as a TEDxFargo Intern. She is currently attending Creighton University where she's studying Political Science on the Pre Law track.
Get to know Bridget a little more below!
Tell us a little bit about you.
I'm originally from Des Moines, Iowa but moved to the Fargo-Moorhead area in elementary school and my family has lived here ever since. I love to travel, be outside and try new foods!
Do you have a nickname you'd like to share?
Not very creative but lots of people call me Bridge.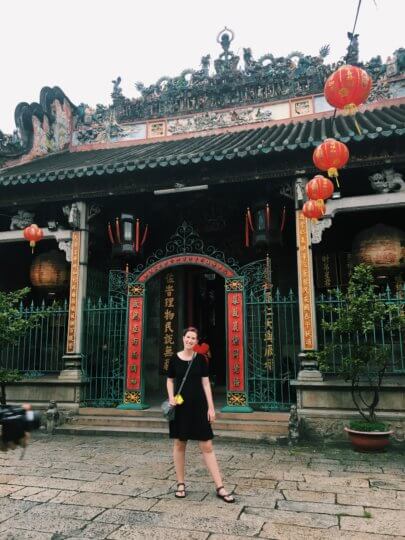 If you could take a 30 day, all expense paid vacation, where or how would you spend your time?
I would love to travel around Asia and hit as many countries as possible in that amount of time. I've been to Vietnam and Singapore but would definitely want to visit China, Japan and Korea!
Do you have a favorite book or movie?
Half A Yellow Sun by Chimamanda Ngozi Adichie
What's your favorite part about living in the FM area?
I love being in downtown Fargo, it has so much to offer but feels very quaint. Some of my favorite spots are 20 Below Coffee, Blackbird Pizza and Onyx and Pearl.
Tell us one random fact about yourself!
I've met Prince Harry!
Why are you excited to work at Emerging Prairie?
As a former TedX speaker I am so excited to be on the other side of things and help put this event together. I love the culture and team environment at EP and its focus on community.