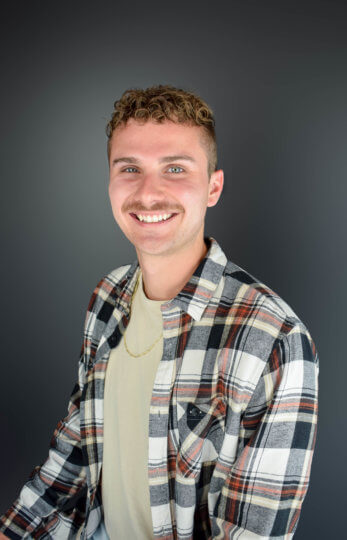 Emerging Prairie is excited to welcome Christian to the team! He joins us as the Grand Farm Events Intern, where he will work to work on the events team to assist in all Grand Farm events and celebrations.
Christian joined the Fargo-Moorhead community when he became a Bison in 2019. After being recruited as a hurdler for the NDSU track team in 2019, he quickly fell in love with leadership and now serves as the Student Body President. He will spend his first summer here in Fargo and is thrilled to learn about all the places he can eat, all the people he will meet, and the experience he will have serving under this incredible organization!
Read more below about why Christian is excited to be on the team.
Tell us a little bit about you!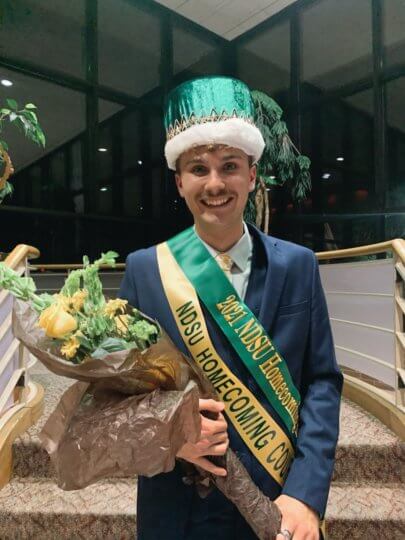 Hello, My name is Christian Walth and I am from Bismarck, North Dakota! I grew up in a very sporty family with everyone playing college sports. While I followed their footsteps and was recruited to run on the NDSU Track Team, my love lied in leadership. I became quickly involved in Residence Life, Greek Life, and Student Government in college!
What college did/do you attend? What was/is your major?
I attend NDSU with a double major in Political Science and Strategic Communications 
What's one activity that energizes you?
After solely running for over a decade, I have found a new love for lifting! The gym has become my safe space. 
If you could take a 30 day, all expense paid vacation, where or how would you spend your time?
I would tour Europe with my friends and family! I would travel for seven days with my parents, then seven with my brother, and then my boyfriend, and then with a few of my friends and just go everywhere and see everything we can!
Do you have a favorite book or movie?
My favorite movie is Parasite, but you have to be 100% itentive to appreciate it! My favorite book is also called Helium. It's a poetry book by Rudy Francisco. 
What's your favorite part about living in the FM area? What's your favorite hidden gem that Fargo has to offer?
I have not spent much time exploring Fargo beyond NDSU and its neighborhoods, but I am a sucker for Slurp Ramen! 
Tell us one random fact about yourself!
I cannot whistle but I can snap with all of my fingers
Why are you excited to work for Emerging Prairie?
I am most excited to learn expertise on event planning and strategy, but to meet so many people from the Fargo area. Making people smile has always been a passion, and after being in my own little bubble at NDSU, I am beyond excited to meet people making a difference in the local community who do the same thing!