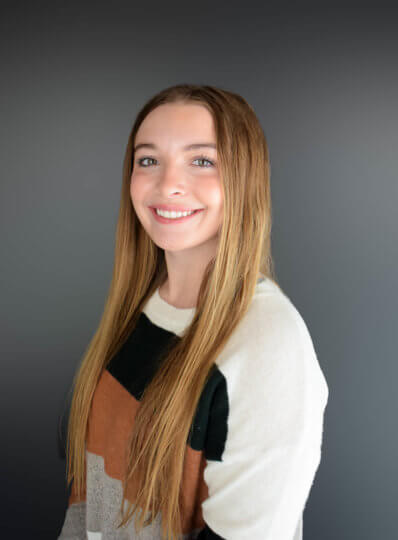 Emerging Prairie is excited to welcome Natalie to the team! She joins us as the Events Intern, where she will work to plan events within the Founders Ecosystem and TEDxFargo.
Natalie immersed herself in the Fargo-Moorhead community when she became a Bison in 2020. She found herself loving all the hidden gems the city of Fargo has to offer. Natalie senses huge potential for our Fargo community as a startup ecosystem and sees the need for social connectivity. She is thrilled to join the team as the events intern for Emerging Prairie and make our events, and community, a place for collaboration and innovation to take place.
Read more below about why Natalie is excited to be on the team.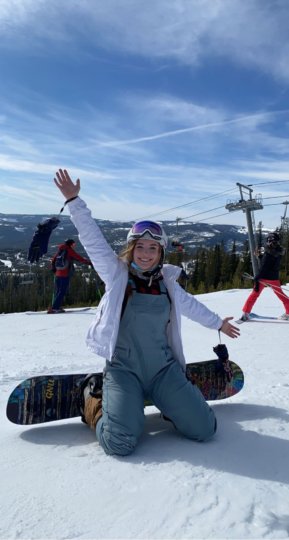 Tell us a little bit about you!
I am North Dakota born and raised! I grew up in Valley City then made the move to the FM area to go to school at NDSU. I am very involved at NDSU and love being a Bison. I am an adventurous soul who loves to travel and seek some thrill here are there. You'll find me hiking, snowboarding, reading, surfing, bartending, or in a field full of puppies – every dog lover's dream right?!
What college did/do you attend? What was/is your major?
I attend NDSU pursuing a double major in Finance and Marketing as well as a minor in banking and a professional selling certificate. GoBison!
What's one activity that energizes you?
Snowboarding! It's my all time favorite activity. I love how it gets my body moving, makes me feel free, and develops a deeper appreciation for our beautiful earth!
If you could take a 30 day, all expense paid vacation, where or how would you spend your time?
I would hop around Europe from country to country and snowboard on as many mountain ranges as I could get myself on! Conquering the Swiss Alps is a major bucket list item of mine. Additionally, I would check out all the historic sites and indulge in the delicious food!
Do you have a favorite book or movie?
This is a very difficult question for me. I am a big lover of both books and movies. I love Harry Potter and Star Wars and will read most any book, even if it will make me bawl my eyes out.
What's your favorite part about living in the FM area? What's your favorite hidden gem that Fargo has to offer?
My favorite part of the FM area is the desire people have for connectivity. We are encouraged by the collective advancement of our community. One of my favorite hidden gems in Fargo is the Red Raven Espresso Parlor.
Tell us one random fact about yourself!
I had 12 staples in my head from a wakeboarding accident. Got a fresh dozen of metal friends in my skull and a new perspective on life from it!
Why are you excited to work for Emerging Prairie?
I am excited to work for Emerging Prairie because it makes me feel like no dream is too big. There is no limit here. It is incredibly motivating to be surrounded by innovative and creative thinkers all on the quest for something greater than ourselves.