Emerging Prairie is excited to welcome Hali to the team! She joins us as an Event Coordinator, where she'll work to perfect the logistical aspects of our many events and programs.
Hali is an Oakes, North Dakota native who loves the fine details of event planning. She loves the Fargo vibe – not too big, not too small. Just right. And there's always opportunities to take advantage of!
Read more below about why Hali is excited to be on the team!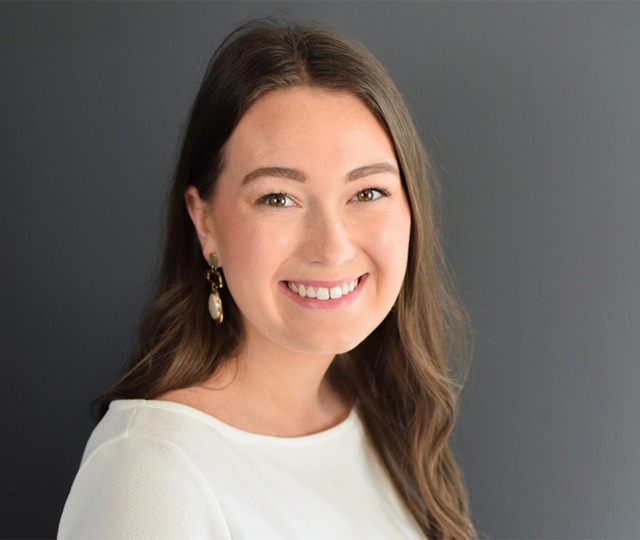 Tell us a little bit about you! (Where you grew up, your family, what brought you to the FM area, hobbies, etc?)
I grew up in the small town of Oakes, ND with my parents, two brothers, and grandparents at my grandparents' hunting lodge. Much to my grandpa's disappointment, I turned out to be more of a city girl and never got into hunting, but I enjoyed helping my grandma cook and bake when clients came every fall. I graduated from Oakes High School in 2015 and decided to head down south for college as my dad lived in Nashville, TN at the time. I went to Murray State University in Murray, KY (yes, the same school as Ja Morant) and gave in to my mom's pleas of moving back to North Dakota when I graduated. My hobbies include baking, shopping, doing puzzles, connecting with friends, spending time at the lake with my family, and planning my next trip.
What college did/do you attend? What was/is your major?
I graduated in May of 2019 from Murray State University with a degree in Organizational Communication and a minor in Marketing. 
What's one activity that energizes you?
Shopping! I love exploring small boutiques and also hunting down a great sale at TJ Maxx or Home Goods. Anytime I get a compliment on something I'm wearing or something in my house, I almost always say, "Thanks! I got it on sale!"
If you could take a 30 day, all expense paid vacation, where or how would you spend your time?
I would take my closest friends and head to Europe. I'd start by going back to London and then jump around to as many places as possible. 
Do you have a favorite book or movie?
Harry Potter all the way – both the books and movies. 
What's your favorite part about living in the FM area? What's your favorite hidden gem that Fargo has to offer?
I love that the FM area provides a city feel but never feels overwhelming. I feel like I can get lost in the city, but there's also an opportunity for me to make a difference. Being able to go between the two is something super unique that I love.
I adore just wandering through all of the shops downtown. I love to support local businesses when I can, and Fargo makes that easy when there are so many fun places to shop. 
Tell us one random fact about yourself!
I love reality television – Love Island UK and most of the Real Housewives franchises are my guilty pleasures. 
Why are you excited to work for Emerging Prairie?
I've known I wanted to do event coordinating for as long as I can remember, and I'm so grateful and excited to start doing what I love while also making such a positive impact on the community. The work that Emerging Prairie has done, is doing, and will continue to do is inspiring, and I can't wait to be a part of it!