Emerging Prairie is excited to welcome Jenny to the team! She joins us as our Entrepreneurial Programs Manager, working to develop our many entrepreneur-focused programs and the ecosystem as whole.
Jenny comes to Emerging Prairie from Bozeman, Montana with a background in marketing and communications. She also has experience as an entrepreneur, having founded Storysquares, a platform offering interactive writing templates to help people write better, think creatively, and communicate with confidence.
Read more below about why Jenny is excited to be on the team.
Tell us a little bit about you! (Where you grew up, your family, what brought you to the FM area, hobbies, etc?)
I grew up in Fargo (go Bruins!) and left after earning an undergrad at MSUM. I then traveled and lived in Bozeman, Montana for the next 15 years until just moving home this fall with my husband, son (whose middle name is Danger), and dog, Moose. You will find me outside as much as possible: running, biking, and attempting to cross country ski in the winter.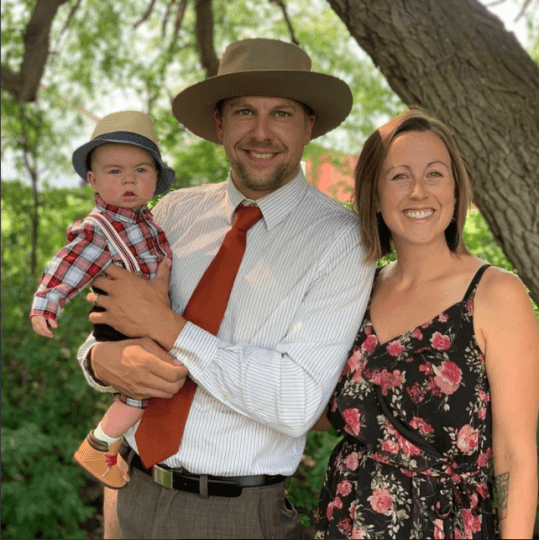 What college do you attend? What is your major?
I earned a BA in English and Philosophy from MSUM in Moorhead, a Masters in Public Administration from Montana State University, and then a Masters in Creative Writing from the University of Montana.
What's one activity that energizes you?
I am an avid trail runner and I'm having fun exploring the trails throughout Fargo (so far Gooseberry is a favorite!)
If you could take a 30 day, all-expense-paid vacation, where or how would you spend your time?
I have a long list of dream vacations since the pandemic began! I would love to spend a month touring different religious and spiritual places around India. It's a place I know very little about and would love to explore.
Do you have a favorite book or movie?
I could talk about books all day long! First, I have a not-so-secret obsession with Harry Potter and I have probably read the entire series six or seven times. It's hard to choose favorites, but right now, fiction: Mink River by Brian Doyle, and nonfiction: Loitering by Charles d'Ambrosio and The Glass Castle by Jeannette Walls.
What's your favorite part about living in the FM area? What's your favorite hidden gem that Fargo has to offer?
Fargo's downtown is thriving and inspiring. I love seeing all of the creative stores and restaurants and feeling the energy the town has to offer. I wouldn't necessarily call this a hidden gem, but Fargo has some outstanding parks and outdoor spaces.
Tell us one random fact about yourself!
I got to throw a basketball from the free-throw line after a Timberwolves game. (I did not make it. Not even close.)
Why are you excited to work for Emerging Prairie?
EP serves as a catalyst for entrepreneurial endeavors and relationships, which means the organization puts the spotlight on founders who are giving it their all. I am excited to be a cheerleader for the risk-taking founders in our community!