Emerging Prairie is excited to welcome Jimmy Kragt to the Emerging Prairie Team! He'll be taking on the role of our Sales Intern. He'll be assisting in building our partnership models and development strategies as an organization.  
Jimmy is a central Minnesota native who is currently a senior at Concordia College – Moorhead majoring in Business with a concentration in Marketing. He loves broadening his knowledge in business and loves anything sports related. Jimmy is a very driven and dedicated individual who is very excited to add value to Emerging Prairie and grow his network. He is excited about the opportunity to continue to learn and gain real world knowledge. In his free time, you can find him playing basketball, exploring what the Fargo-Moorhead area has to offer or grilling and hanging out at the lake with his friends and family.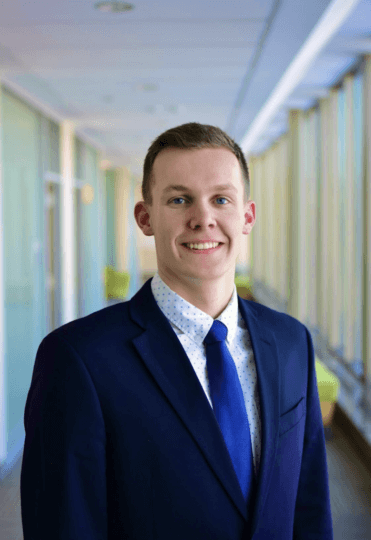 Learn more about Jimmy and why he's excited to be on the team.
Tell us a little bit about you!
I grew up in Milaca, Minnesota with my mom, dad, sister, and two golden retrievers. What brought me to the FM area was school and a school that wanted me to play basketball for them as well. I enjoy playing and watching sports, being on the lake with friends and family, and pheasant hunting.
What college did you attend? What was your major?
I am currently finishing my last semester of college at Concordia College Moorhead. I am a business major with a concentration in marketing.
What's one activity that energizes you?
An activity that energizes me is playing a few games of super competitive cornhole with my friends.
If you could take a 30 day, all expense paid vacation, where or how would you spend your time?
I would like to travel through as much of Europe as possible in those 30 days. I would love to site see, take in the culture, and explore anything and everything that Europe has to offer.
Do you have a favorite book or movie?
My favorite movie is Moneyball.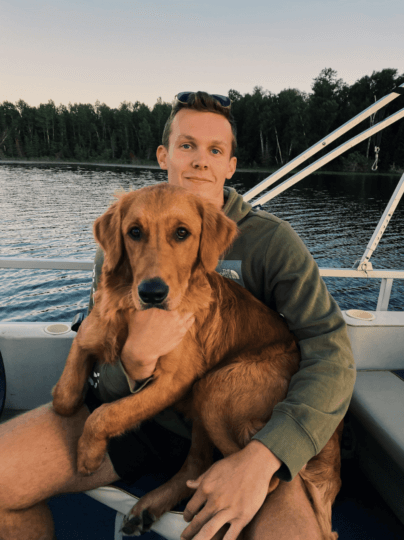 What's your favorite part about living in the FM area? What's your favorite hidden gem that Fargo has to offer? 
My favorite part about living in the FM area is that coming from a small town this is a "big" city feel for me yet, still feels small enough to make me feel like I am at home. It also helps that everyone here is super nice and are very easy to get along with. My favorite hidden gem is Pixled Brewing. 
Tell us one random fact about yourself!
One random fact about me is I like to collect sneakers.
Why are you excited to work for Emerging Prairie?
I am excited to work for Emerging Prairie because I love how everyone works together and makes you feel a part of the team right away.