Emerging Prairie is excited to welcome Nathan Marcotte to the Emerging Prairie Team! He'll be researching and implementing new initiatives at Emerging Prairie. 
Nathan is a graduate of North Dakota State University with a degree in computer science and a minor in entrepreneurship. While at NDSU, he co-founded Pathway Ventures, a student-run venture capital fund. He has always had an interest in technology and now combines that with business and entrepreneurship. In his free time, you can find Nathan enjoying the outdoors and a good cup of coffee!
Learn more about Nathan and why he's excited to be on the team.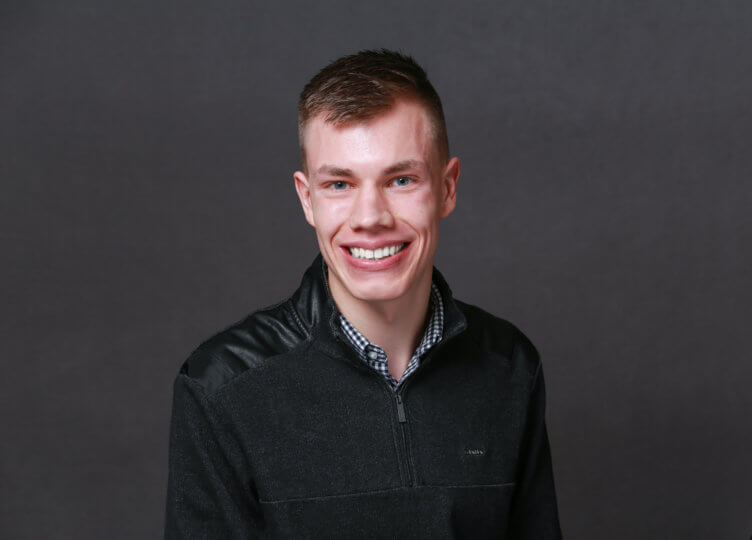 Tell us a little bit about you!
I'm originally from Bismarck, ND where I grew up and graduated high school. I have two younger siblings, a brother, and sister. After high school, I moved to Fargo to attend NDSU where I majored in Computer Science. Midway through my time at NDSU, I was drawn into the local entrepreneurial ecosystem with events like 1 Million Cups, TEDx Fargo, and the NDSU Innovation Challenge. At that same time, I added an entrepreneurship minor and co-founded a student-run venture capital fund, Pathway Ventures. Since then, I've had a strong passion to continue to pursue entrepreneurship and learning about new technology. For fun, I enjoy traveling with others, cooking/baking, being with family, and spending time outside biking, running (yes, even in winter!), and camping.
What college did you attend? What was your major?
I recently graduated from North Dakota State University majoring in Computer Science with minors in Business Administration and Entrepreneurship.
What's one activity that energizes you?
Learning and tinkering with new technology and being outside! I love spending time traveling, camping, running, biking, and kayaking. One of my favorite places in ND to explore is the Maah Daah Hey Trail with 144 miles of biking and plenty of spots for camping!
If you could take a 30 day, all expense paid vacation, where or how would you spend your time?
I would travel Europe, making sure to visit Iceland!
Do you have a favorite book or movie?
I recently finished reading The Last Lecture. This book makes you think deeply about what type of legacy you want to leave behind. There is also a recording of the lecture online.
What's your favorite part about living in the FM area? What's your favorite hidden gem that Fargo has to offer? 
The Community!  Pre-covid times it was amazing to be able to walk into a downtown coffee shop and recognize someone and say hi! Bernbaums is also top of my list as one of my favorite places to eat!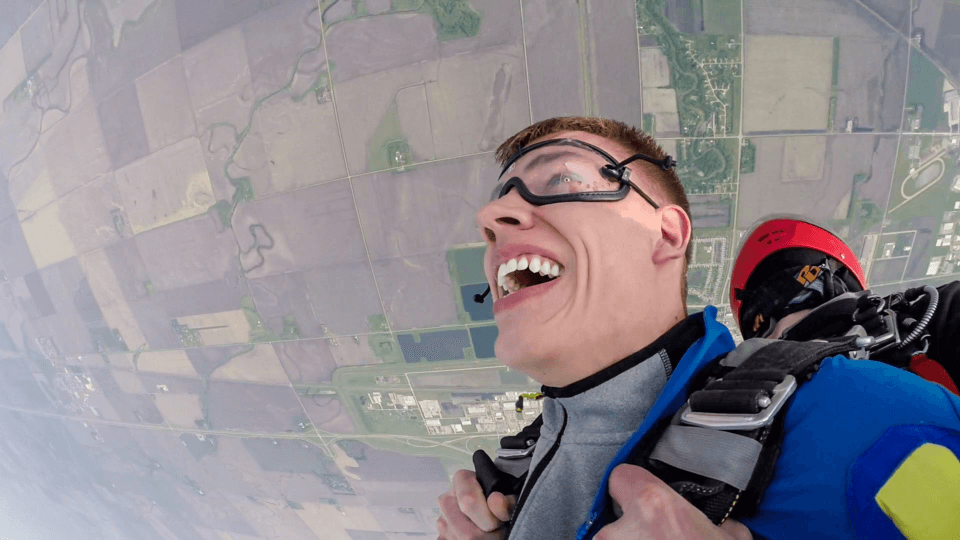 Tell us one random fact about yourself!
I crossed skydiving off my bucket list 2 years ago!
Why are you excited to work for Emerging Prairie?
Since attending 1 Million Cups hosted by Emerging Prairie as a Freshman at NDSU, I was drawn into this community of entrepreneurs and those trying to make a difference. I'm excited to now be part of the team helping to drive these changes in our community!