Emerging Prairie is excited to welcome Liz Campbell to the Emerging Prairie Team. Liz has taken on the role of Head of Student Life and Community Engagement. In this position, Liz will engage the students of Emerging Digital Academy and assist in their journey from being a student to having a career.
Liz Campbell is a connector of people, always wanting to know what makes them tick and how she can help them succeed. Having worked in higher education at both NDSU and Concordia College after graduating from University of Wisconsin-Eau Claire and Minnesota State University, Mankato, Liz thrives on empowering students to discover who they are, what drives them, and bringing that to their everyday lives.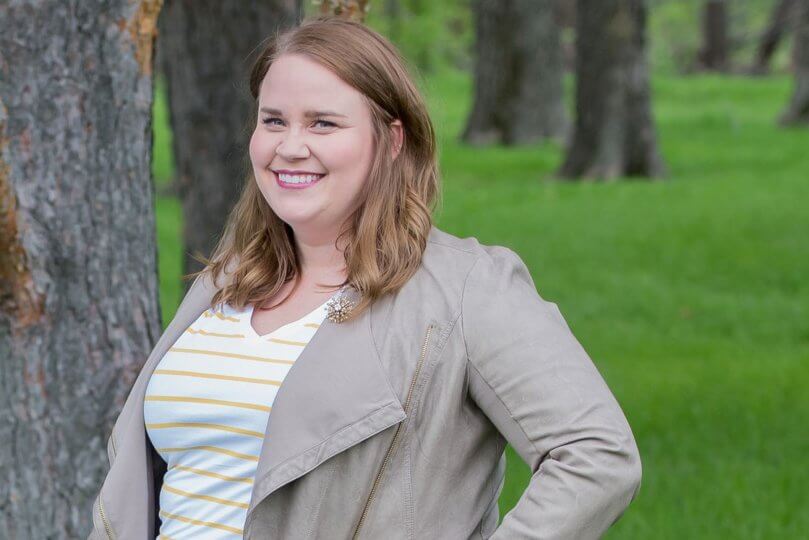 Learn more about Liz and why she's excited to be on the team.
Tell us a little bit about you! 
I have lived in Michigan, Delaware, Wisconsin, and Minnesota, and in 2013 I moved to Fargo to work at NDSU, as well as Concordia College most recently. I have never had a city feel like home as quickly as I did here in Fargo-Moorhead. Someone said to me shortly after moving here, "Most people move to Fargo thinking they'll stay for 3 years, and then they never leave." I shrugged and say my plan was 4 years…and I'm in my 7th year of calling this amazing city my home, and I have no plans of leaving. 
Moving around taught me the value of building friendship and digging into the community wherever I am, and I have found my home here in Fargo. My husband, Scott, and I met, got married, and have built our home, all in Fargo. We also have a corgi, Toby, who is full of energy and is the life of the party. 
Some of my favorite hobbies include browsing the greeting cards area of any store, gardening, reading, attending concerts, and finding any excuse to be outside soaking up the sunshine. I also find great satisfaction in a new pack of Post-It notes, sorting my books by color, and the first sip of coffee in the morning.
What college did you attend? What was your major?
I attended University of Wisconsin- Eau Claire where I graduated in 2011 with my bachelors degree in Psychology. I went on to attend Minnesota State University, Mankato earning my masters degree in Counseling and Student Personnel focusing on College Student Affairs.
What's one activity that energizes you?
Wandering around Downtown Fargo, exploring shops, restaurants, and spaces brings me so much energy! There is always something new popping up and always people to talk to while exploring. It is made even better by starting the day catching up with a friend over coffee at a local coffee shop.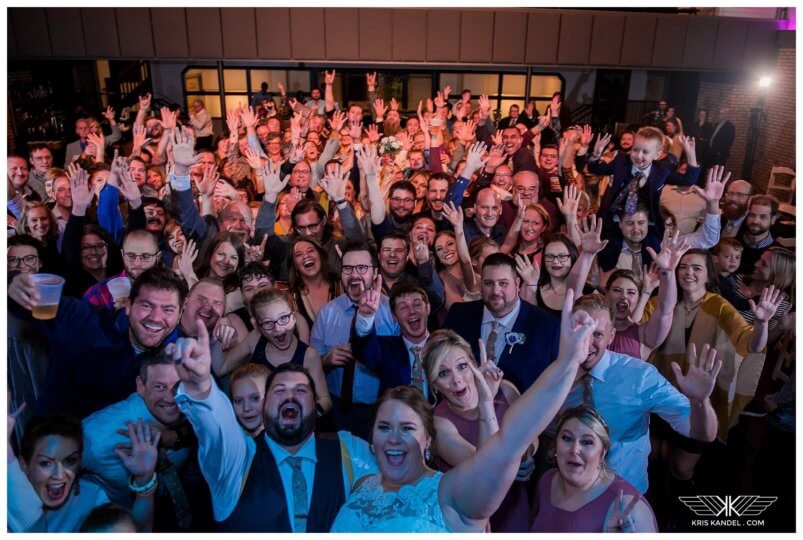 If you could take a 30 day, all expense paid vacation, where or how would you spend your time?
I would rent out a giant lake cabin, have friends and family over for long weekends to grill out, play games, and take cruises on the pontoon. Then during the week, I'd spend time reading, relaxing, and exploring with my husband and dog. A good balance of relaxation and adventure over the 30 days.
Do you have a favorite book or movie?
Reading is one of my favorite ways to spend quiet mornings with a cup of coffee, especially on my deck. I'm currently reading Untamed by Glennon Doyle (loving it!), and a book I regularly go back to is Transitions by William Bridges- I am fascinated by the transitions we go through in life and how we can learn from each experience, embrace the change, and launch into whatever is next.
What's your favorite part about living in the FM area? What's your favorite hidden gem that Fargo has to offer? 
The people and community in the FM area are the reason I love living here. Some of my favorite places to connect with people are at the local breweries- there are so many and each has its own flair and specialty. 
Tell us one random fact about yourself!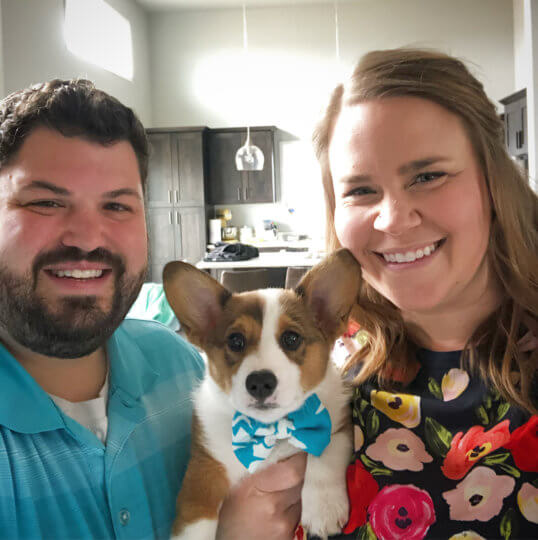 In the last 5 years, I have attended over 100 concerts. I love being front row at the rail for a concert- especially a rock show- because you're in a crowd with people you don't know, from different backgrounds and experiences, and you're all together to celebrate music and build the concert community. There is no better feeling.
Why are you excited to work for Emerging Prairie?
The community. The community of Fargo, of the Emerging Prairie team, of Emerging Digital Academy. Everyday is made possible by the people around us, and the team at EP is full of passion, dedication, and big ideas- I love it! I have spent my time in higher education in a few different departments, but with a common goal of ensuring people feel supported, empowered, and hold a sense of belonging to the community. And now, I get to be a part of that at Emerging Prairie and Emerging Digital Academy!