Emerging Prairie is excited to welcome Lloyd to the team! He joins us as the Director of Operations, where he will work to improve our operational, financial, and human resources functions to mature as an organization.
Lloyd comes to us with more than 20 years of operational experience in our community, working at historic organizations such as Great Plains Software, Microsoft, and WEX.
Read more below about why Lloyd is excited to be on the team.
Tell us a little bit about you! (Where you grew up, your family, what brought you to the FM area, hobbies, etc?)
I live on a small farm just west of Pelican Rapids, MN.  I graduated high school from Pelican and then returned to the area after being away for a number of years while I was in the Navy.  I enjoy spending time outdoors on the farm, hiking, fishing, and following the Bison!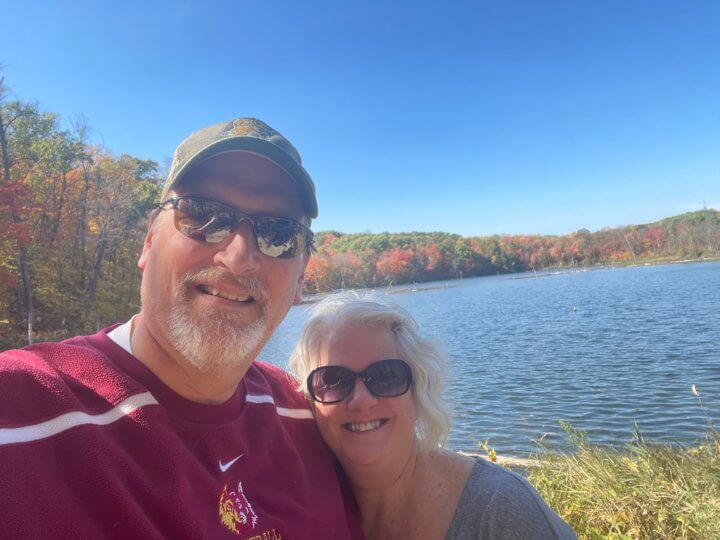 What college do you attend? What is your major?
I'm an alum of NDSU; both my MBA and my undergraduate Economics degree are from there.  I've taken numerous classes from other institutions over the years – but NDSU is still my favorite.
What's one activity that energizes you?
Spending time with my adult children – whether attending a Bison game or just doing a simple backyard barbeque 
If you could take a 30 day, all-expense-paid vacation, where or how would you spend your time?
I'd head down to Antarctica – I've traveled to six of the continents; would like to cross off the seventh!
Do you have a favorite book or movie?
A Random Walk Down Wall Street would be a favorite book – really provides some sound foundation as you think about investing.  As for movies – Bull Durham, Tin Cup have some classic lines.
What's your favorite part about living in the FM area? What's your favorite hidden gem that Fargo has to offer?
I still live in Pelican – but enjoy the energy of Fargo and the growth of the City.  My favorite "gem" is the walkway by South Engineering – there used to be classrooms there where I taught as a TA; but now it is a little oasis on campus.
Tell us one random fact about yourself!
I've been the Town Clerk for Pelican Township for more than 20 years.
Why are you excited to work for Emerging Prairie?
Excited to be part of an entrepreneurial organization that works to build a community between agriculture and technology and expand opportunities for startups and individuals.