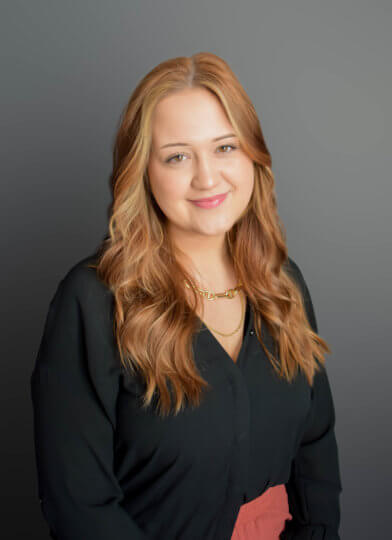 Emerging Prairie is excited to welcome Madi to the team! She joins us as the Marketing Coordinator, where she will work to create content, manage our social media pages, and explore creative ways to celebrate Fargo's entrepreneurial ecosystem.
Madi loves downtown Fargo living with her miniature poodle!  She's thrilled to join a team that is passionate about bettering the community, and is excited to use her marketing skills to support the mission.
Read more below about why Madi is excited to be on the team.
Tell us a little bit about you! (Where you grew up, your family, what brought you to the FM area, hobbies, etc?)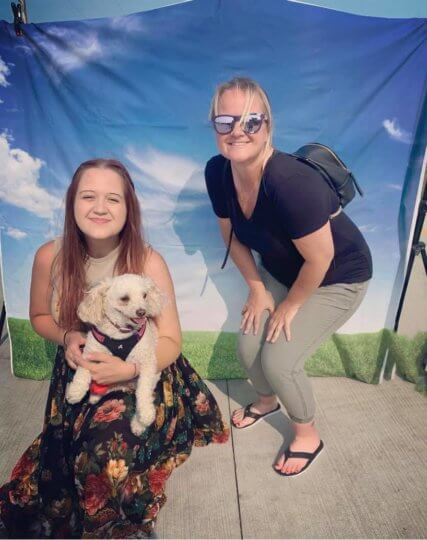 I was born in Minnesota but have basically lived in Fargo my whole life! I'm a downtown Fargo girl – I live here, work here, and love it here. I have a miniature poodle named Georgie, and she's my life and takes up most of my time – yes, I'm that kind of dog mom. I'm very much a homebody and I love to be comfy and catch up on my favorite shows and movies on my downtime.
What college do you attend? What is your major?
I actually went to M State and graduated with a Liberal Arts degree, so most of my marketing experience comes from hands-on work. When I was 22 I started and ran an online small business, and learned a lot of what I know now from that! It was an eye opening experience to say the least.
What's one activity that energizes you?
I'm a lover of thrifting and antique shopping. If I'm not at home, I'm usually browsing vintage goods at local antique stores!
If you could take a 30 day, all-expense-paid vacation, where or how would you spend your time?
Hawaii! I haven't visited yet and it's on my bucket list. I'd definitely be on the beach the entire time.
Do you have a favorite book or movie?
My favorite book: A Little Life by Hanya Yanagihara. Heart-wrenching but so, so good.
My favorite movie: War of the Worlds (2005).
What's your favorite part about living in the FM area? What's your favorite hidden gem that Fargo has to offer?
My favorite part about living in the FM area is the way it feels both small town and big city in different ways. My favorite not-so-hidden gem is Pounds, a funky restaurant downtown.
Tell us one random fact about yourself!
I love to guess everybody's zodiac signs even though I've never gotten one right.
Why are you excited to work for Emerging Prairie?
The first time I ever heard about Emerging Prairie and the work they do, I was so inspired! I'm excited to work for Emerging Prairie because everybody who is involved is super passionate about bettering the community, and I want to join in on the efforts.