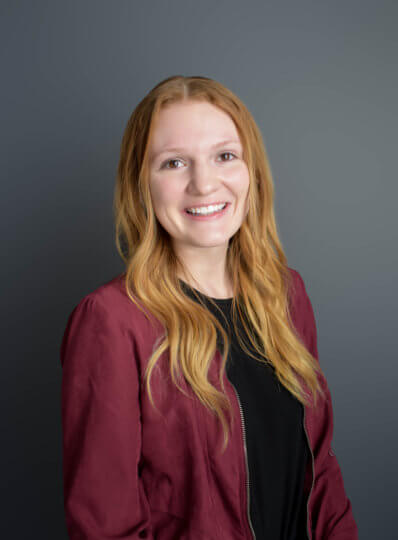 Emerging Prairie is excited to welcome Haley to the team! She joins us as the Accounting Manager, where she will use her skills to optimize Emerging Prairie's financial processing and communication.
Haley comes from a small town in South Dakota where she grew up on her family farm. She later graduated from South Dakota State University with her degree in Agricultural Business and last month graduated with her masters in Accounting through Saint Mary's University of Minnesota. She's excited to learn more about Fargo's vibrant community with her two dogs and fiancé by her side. 
Read more below about why Haley is excited to be on the team.
Tell us a little bit about you!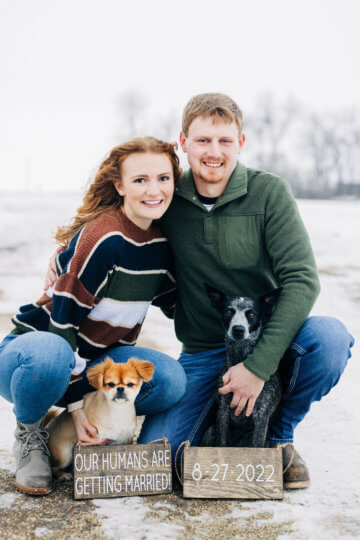 I grew up on a family farm outside of Iroquois, South Dakota. Iroquois is such a small town, where my dad was also my Science teacher and basketball coach. I have one sister, Brittney, who currently lives in Chicago. I moved to the Fargo/Moorhead area two years ago, after I graduated. My  fiancé's farm is in the Barnesville area and we had met in college. So, once I graduated with my undergrad, I moved up here! 
My hobbies include cooking, helping on the farm, hosting game nights for our friends, and spoiling my two dogs, Remi and Wesson.
What college do you attend? What is your major?
I went to South Dakota State University and majored in Agricultural Business. I also just completed my Master's at the end of April in Accounting through Saint Mary's University of Minnesota.
What's one activity that energizes you?
An activity that energizes me is having the opportunity to help people in any way. But typically to do that, I start my mornings with an awesome workout and a coffee that helps me prepare for the day!
If you could take a 30 day, all-expense-paid vacation, where or how would you spend your time?
If I could go anywhere I would choose somewhere warm with an ocean, such as Jamaica. I would love to spend time by the water and soak up the sun as much as I could, especially after the winter we've had.
Do you have a favorite book or movie?
My favorite movie is any romantic comedy with Kate Hudson and Matthew McCaughney. 
What's your favorite part about living in the FM area? What's your favorite hidden gem that Fargo has to offer?
My favorite part about living in the FM area is that there is always something to do. Coming from such a small town and literally, middle of nowhere, our closest town with a Walmart was 30 minutes away. If we wanted to do more shopping or do other things, it would be an hour or more away. So, I think that's what I've really enjoyed the most is finding great places to eat with fun environments. I really don't have a hidden gem, as I tend to go places that are highly recommended since I'm still "new" to the area. My ultimate favorite place to eat is Spitfire, but always willing to try something new! 
Tell us one random fact about yourself!
I really enjoy watching sports and going to games such as baseball, basketball, and football.
Why are you excited to work for Emerging Prairie?
I'm excited to work for Emerging Prairie as it allows me to help others in different ways. Yes, I am in the Operations department, but it's still fun to learn how Emerging Prairie is impacting the community and the resources it provides. Also, coming from a farming background, it's great that I can still be a part of the agriculture industry.