Emerging Prairie is excited to welcome Madison Stone to the team! Madison joins us as the Event Coordinator where she will connect the Start-up, Agricultural, and Tech communities through unique and interactive events. Whether that be swing dancing in Robert's Alley before an Ag Conference or hosting an event that will increase capital for a new startup company. Madison is specifically looking forward to seeing what amazing ideas can be executed through events in a rapidly growing organization, city, and state!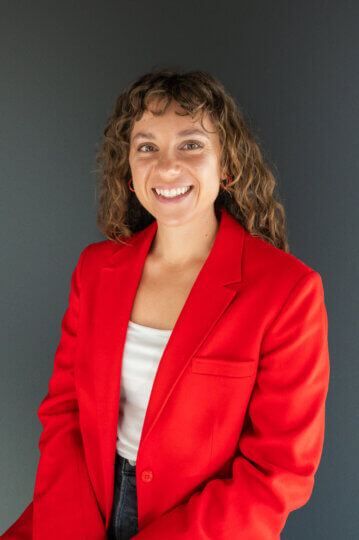 Read more below about why Madison is excited to be a part of the EP team!
Tell us a little bit about you!
I'm Madi, an extrovert whose nickname used to be Tiger because of my over-the-top energy comparable to the Tiger in Winnie the Pooh. I grew up in West Fargo and also in the country in Kindred, ND, which gave me a great foundation of understanding and appreciation for rural and city life. My greatest desire upon graduating from high school was to get out of Fargo and never return, but after leaving the area for college and then embarking on multiple missionary journeys around the nation and in Asia, I have found myself a new love for Fargo. That being said, I'm still very eager to travel often and hopefully even live in a home on wheels one day!
My husband and I love to go on adventures outside and host people at our home. We're pretty involved in our church community which keeps us grounded and encouraged, then giving us the ability to energize our communities. <3
What college did you attend? What was your major?
I graduated from the University of St. Thomas (St. Paul) with a major in Human Resource Management and a minor in English Literature. Getting a business degree was good for me, but I needed artistic influence in my life as well so I added the English Minor to keep things fresh.
What's one activity that energizes you?
BEING OUTSIDE! Camping-hiking-biking-exploring-driving long distances-being somewhere that is unfamiliar to me and making it familiar.
If you could take a 30 day, all expense paid vacation, where or how would you spend your time?
Well, 1st I'd get a Vanna Van decked out with all the home living necessities and embark on my journey around the nation. If it was only 30 days I think I'd invest my time in the east side of the nation during the early fall. I've spent some time on the East Coast in September before and it was magical. I'd love to do it again and for much longer. What I'd be most excited about doing was finding secluded little spots to park for a few days and explore all there is to see in the surrounding areas. Since Andrew, (my husband) is a photographer I know we would enjoy finding pretty things and taking photos and videos of them. Picture red and yellow trees, rocky creeks, and cobblestone streets.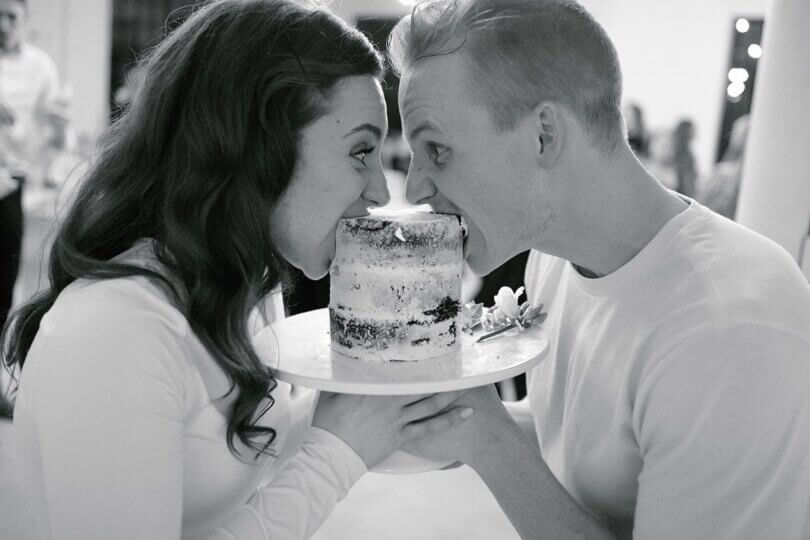 Do you have a favorite book or movie?
BOOK: The Ruthless Elimination of Hurry by John Mark Comer. Very much non-fiction/self-help but that's my vibe.
MOVIE: Pride and Prejudice if I had to pick. It'll change next week I'm sure.
What's your favorite part about living in the FM area? What's your favorite hidden gem that Fargo has to offer?
The tight-knit downtown community is probably my favorite thing. Plus, that's where all the best food is. A hidden gem that I've discovered only since I've started riding my bike, is the Red River Trail which is a path down by the river that is frequently filled with walkers, runners, bikers, bladers, boarders, etc. It's beautiful and makes me grateful to live in the Red River Valley.
Tell us one random fact about yourself!
When I was 4, I required everyone in my life to call me "Pink Butterfly" for about 6-9 months. I don't know what got into me but I was pretty set on that name, my mom even had it written on my birthday cake.
Why are you excited to work for Emerging Prairie?
I'm SO EXCITED to work at EP because this place is ALIVE and people are excited and I'M EXCITED!!! I love what we do and I love the little beehive ecosystem we've got going on. If the body of people within the company love what they do, I'll have no problem loving what I do and if people love Fargo, I'll have no problem celebrating it with everyone.