Emerging Prairie is excited to welcome Bailey Block to the team! Bailey joins us as the Marketing and Communications Coordinator. Assisting with marketing and communications activities related to Startup Programs, Emerging Digital Academy, and Grand Farm, Bailey will bring her knowledge and interest in the latest trends to help tell EP's story.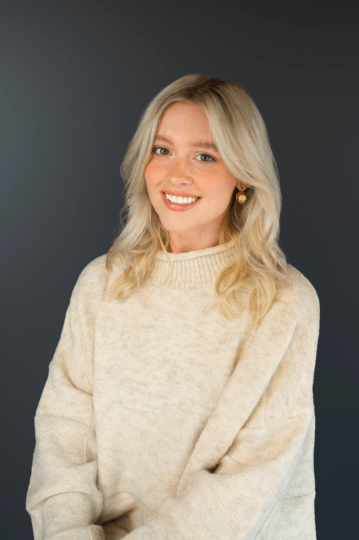 Read more below about why Bailey is excited to be a part of the EP team!
Tell us a little bit about you!
I grew up in Minot, North Dakota with my two parents, Kari and Shane, and brother, Ethan. I came to Fargo in 2019 to attend college at NDSU and in May 2023, I graduated with my Bachelor's degree in Strategic Communication! I couldn't be more grateful for the experiences that I have had in Fargo.
Growing up, I have always had a passion for creativity and entrepreneurship. My favorite activity in the summer was selling my handmade crafts at local farmer's markets with my Grandma. 😊 As an adult, I now use fashion, photography, short-form video, writing, and social media curation as my primary creative outlets.
In my free time, you can find me attending hot yoga classes at Indigo Bloom, being active outdoors, taking photos/videos, watching the latest episode of The Bachelor, or going out to eat in Downtown Fargo with family and friends!
What college did you attend? What was your major?
North Dakota State University. I majored in Strategic Communication and minored in Entrepreneurship!
What's one activity that energizes you?
Spending time with busy, creative people always makes me excited to work towards my goals/dreams!
If you could take a 30 day, all expense paid vacation, where or how would you spend your time?
I would backpack Europe!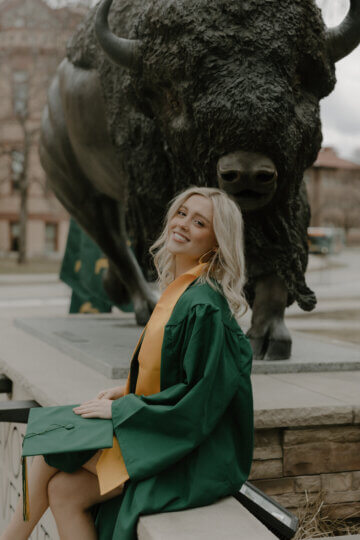 Do you have a favorite book or movie?
I love books by Jodi Picoult & if I had to choose a movie… Mamma Mia for sure.
What's your favorite part about living in the FM area? What's your favorite hidden gem that Fargo has to offer?
I love the community and the unique shops/restaurants that downtown Fargo has to offer! My favorite place to shop is Mint + Basil and my favorite place to eat is Beer + Fish!
Tell us one random fact about yourself!
I studied abroad for four months during the spring semester of my junior year (in college) in London, England!
Why are you excited to work for Emerging Prairie?
I have always been very inspired by Emerging Prairie's mission! I am so excited to work alongside a positive team, meet new people, and watch my work make a difference in the community!