Emerging Prairie is excited to welcome Matt to the team! He joins us as our Director of Marketing & Communications, where he will focus on telling the story of Emerging Prairie and its partners.
Matt comes to us after spending 10 years in Colorado, where he led communications and public affairs for the Colorado Technology Association to support and advance the state's tech ecosystem and previously held senior positions in the Speaker's Office of the Colorado House of Representatives.
Read more below about why Matt is excited to be on the team.
Tell us a little bit about you! (Where you grew up, your family, what brought you to the FM area, hobbies, etc?)
I grew up on my family's farm near Kathryn, ND and went to high school in Valley City. My wife and I met in college and have moved back to the area after spending the last 10 years in Colorado. I enjoy being in the outdoors, travelling, and exploring new restaurants/breweries/wineries.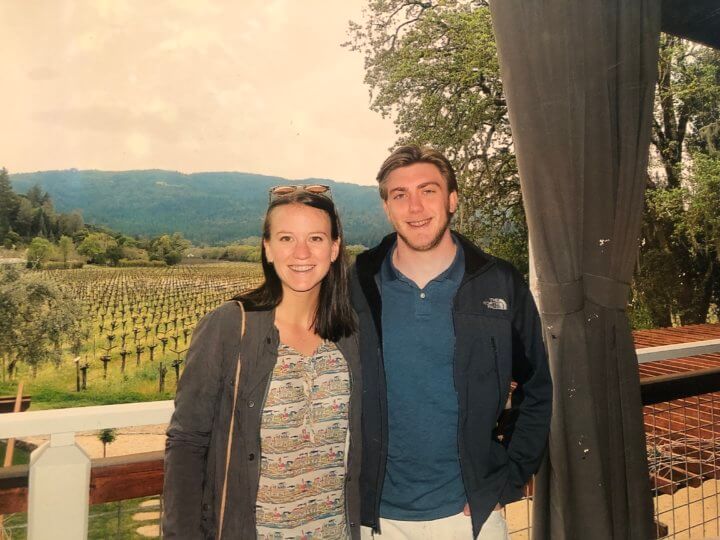 What college do you attend? What is your major?
I attended both NDSU and Concordia College and graduated from Concordia with a degree in Political Science. I also studied anthropology while at NDSU.
What's one activity that energizes you?
Hiking with my wife and our goldendoodle Soan.
If you could take a 30 day, all-expense-paid vacation, where or how would you spend your time?
I'd love to travel to South America and take in the culture, food, and wine!
Do you have a favorite book or movie?
I'm a big Ernest Hemingway and JRR Tolkien fan. My favorite movie has got to be You've Got Mail.
What's your favorite part about living in the FM area? What's your favorite hidden gem that Fargo has to offer?
I love seeing the area expand and enjoy walking around the downtown area and taking in all of the growth. I also have to say Prexy's Pond on the Concordia campus is a favorite.
Tell us one random fact about yourself!
I play the violin – though I'm pretty rusty these days.
Why are you excited to work for Emerging Prairie?
I'm excited to be a part of an organization that is executing on big ideas across  innovation, entrepreneurship, and tech in the region.