Meet AJ – one of the students in Emerging DigitalAcademy's Dijkstra Cohort! 
AJ is a North Dakota native, born in Williston but raised in Fargo. He went to Aaker's Business College for Network Administration, graduating in March of 2005. In his free time, he loves playing my bass guitar, watching hockey, and occasionally playing sandbox-building-style games. AJ used to design and build custom webpages using HTML, CSS, and Adobe Flash from 2004-2008, and when a mutual friend of his went through Emerging Digital Academy and recommended the course to him. 
Why EDA?
"It was actually the only place I even looked at! I liked the approach of being able to learn at home while still being in a live classroom working with others. This was my first real remote experience, which has opened my eyes to the potential of remote work opportunities!"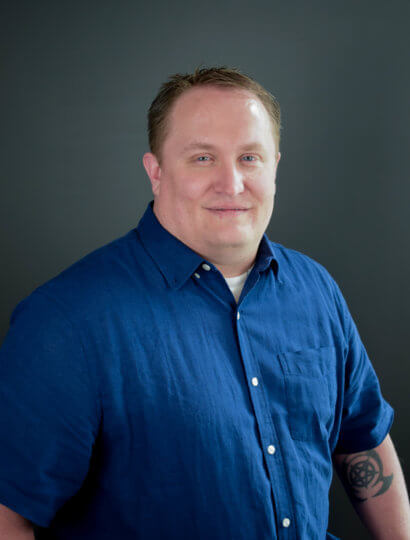 Going into the program, AJ really wanted to get back to building and creating programs, knowing what they do, and help others store and collect information faster and easier – all while making it look modern and up to date. In his opinion, the most interesting part of the program was having the opportunity to put his own, original ideas into projects and real-life applications. 
Looking towards graduating, AJ says that he's really looking forward to working with a company that will help him develop new skills and languages for building and designing applications. 
"I think the Bushel / Grand Farm family would be great places to work with and develop the skills I want to learn for the future. However, I don't want to narrow my sights and miss out on other opportunities to work with other places that will also help me challenge myself, to create and develop."
Ultimately, AJ wants to work with a company in Front-End development, creating new and interesting designs for applications.
Have a story similar to AJ's? Learn how to turn your hobby into a career with Emerging Digital Academy.