Meet Jon Kranzler, one of the 11 students of the Conway Cohort at Emerging Digital Academy.
Jon was born and raised in the Fargo-Moorhead area before heading off to Minneapolis for school. He found himself working in video production when his interests shifted to computer programming. Besides computers, he finds himself enjoying all kinds of gaming, camping, hiking, and exploring the outdoors.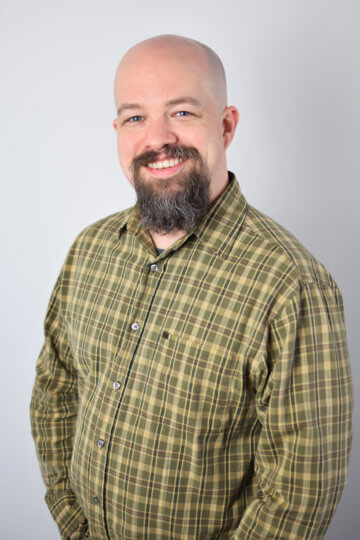 Jon felt that his former career path had gone about as far as it could go professionally, and then the pandemic hit and he became certain of that. He had already had a growing interest in programming and coming across Emerging Digital Academy's website seemed serendipitous.  He knew at this point he was on to something.
WHY EDA?
"There is a lot to get out of EDA's program, but the number one for me is a new skill set. It would have taken me many years of self-study to get to where I am after 20 weeks of intense work."
Jon looks forward to solidifying his skills and developing a portfolio of personal projects. He then hopes to find an employer that is willing to provide him with opportunities to continue learning and new problems to solve. Learning has been a core character trait throughout his life and he hopes to find new ways to incorporate education into his career.
"In the end all education is self-driven; you can't teach someone that refuses to learn, but one can't overlook the efficiency of a structured learning environment. It would have taken me many years of self-study to learn as much as I did in twenty weeks of this program. Plus, having responsive teachers available almost 24/7, fellow students who help answer your questions, and previous alumni who are willing to tutor: you really can't learn better than this."
Every day Jon finds something new and interesting to study in the world of computer programming. He hopes to find an employer who can foster this passion for learning and can continue challenging him after graduation.
Have a story similar to Jon's? Learn how you can create a new career at Emerging Digital Academy.