Meet Milton Fernandez, one of the 11 students of the Conway Cohort at Emerging Digital Academy.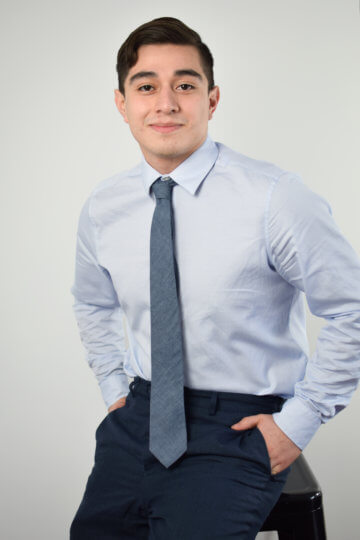 Milton grew up just outside of Grand Forks in a small town called Crookston, MN. In May of 2020, he graduated from North Dakota State University with a degree in Computer Engineering and began his career in the field shortly after graduation. However, due to the impact of COVID-19, Milton found himself out of work and had difficulty finding a new job. This is when the thought of Emerging Digital Academy entered his mind after his sister had shared the idea of entering the program with him.
Because of his bachelor's degree, he already had a small amount of coding experience under his belt. Milton decided to embark on the journey with EDA. When Milton is not coding, he loves boxing and learning new languages – he's currently learning Spanish and Japanese.
Why EDA?
"I hope to take away a thorough understanding of full-stack web development, as well as a network filled with new people and exciting opportunities from my time at EDA."
After graduation, Milton hopes to find work in the technology field to diversify his experience and grow his portfolio. He's particularly interested in working with a start-up company due to the collaborative and innovative nature.
Have a story similar to Milton's? Learn how you can create a new career at Emerging Digital Academy.