Meet Mustafa K. Mustafa, a current student of Emerging Digital Academy's Iwatani Cohort!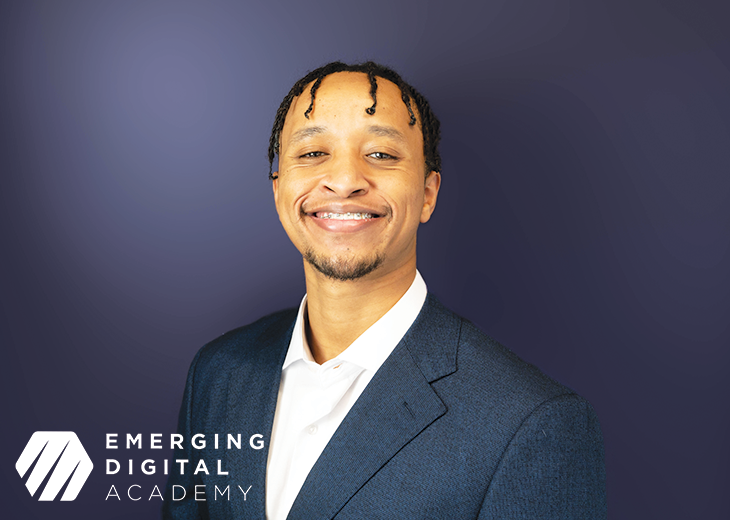 Where were you born and where did you grow up?
I'm Somali but my parents fled from war and moved to Libya. I was born in Tarhuna, Libya, and I grew up there and moved to the US when I was 12.
What was your occupation before graduating from EDA?
I was a Certified Nursing Assistant.
Why EDA?
I was always interested in computers. I started out by fixing issues on our family computer, and that's when I realized I liked working with computers. As I got older, I built my first PC. I eventually built all my friends PC's since they saw mine and wanted one of their own. I did two semesters of IT but dropped out to become a CNA. I was working as a CNA for the past 4 years. I was always looking into bootcamps but the online route didn't really suit me. I was going planning on going back to school, but I randomly found EDA's Facebook page and I was stoked when I found out it was local! I talked with my parents about it and it was a choice between finishing my IT degree or EDA. I talked with Katie and I decided to bet on myself and go with EDA.
What is the most interesting or suprising part about EDA so far?
The most interesting part about EDA is how laid-back and cool all the staff are.
Are there any companies you would love to work for?
I don't have a specific company I want to work for, as long as the environment isn't toxic.
What are your hobbies outside of EDA?
My hobbies outside of EDA include going to the gym, playing video games, and sports.
Is there any advice you would give to somebody thinking about joining EDA?
Try to learn as much as you can prior to joining, it'll make your time easier, also to build projects with the things you learned, a lot of people, myself included make the mistake of just absorbing data and if you don't use it right away, you will forget it.
What are you grateful for?
I'm greatful for the support system I have around me. I would've burned out by now if they weren't there for me.