Meet Ujjwal, a current student of Emerging Digital Academy's Gosling cohort!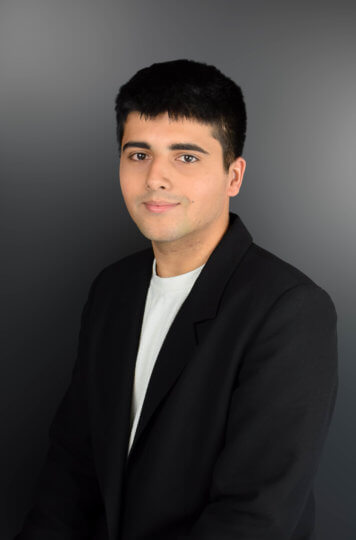 Where were you born and where did you grow up?
I was born in Nepal and grew up in North Dakota.
Why Emerging Digital Academy?
I wanted a chance to get into the field of tech and honestly I just love everything related to computers… also for the money!
What were you doing before joining EDA?
I was a crew member at McDonald's.
What's your ideal occupation after graduating from EDA? Are there any companies you would love to work for?
My ideal occupation is software developer. I would love to work for any company in FANG (Facebook, Amazon, Netflix, Google), provided that the terms of the contracts meet what I am looking for. I want to work for these companies because there is a level of prestige associated with it for me personally, because I don't like being second place.
What's the most interesting or surprising part about your time at Emerging Digital Academy so far?
I have been throughly enjoying it more than I thought I would. I thought it would be very boring as it's something that requires sitting down a lot but it's super entertaining.
What are your hobbies outside of the coding academy?
I love biking, playing games, and going to trails!
Is there any advice you'd give to somebody thinking about joining Emerging Digital Academy?
I would tell them that it's challenging but solving problems in the course is very rewarding. I say just do it!
Have a story similar to Ujjwal's?