About Mollie
Mollie Ficocello is the cofounder of Three Farm Daughters, a family-owned clean ingredient pasta company. Mollie was born and raised in Grand Forks, North Dakota and moved to Minneapolis to pursue undergrad degree at Bethel University in 2010. Upon completion, she moved back to her hometown to attend UND Law School. Since then, Mollie has joined her family's agriculture businesses based in Grand Forks.
About Three Farm Daughters
When you think of North Dakota and our strengths, agriculture is probably one of the first advantages that comes to the forefront of your mind. But what about pasta? I had the opportunity to speak to Three Farm Daughters cofounder Mollie Ficocello about her journey as a niche North Dakota entrepreneur. Keep reading to learn more!
What is the Three Farm Daughters brand all about? What's your mission?
"We like to say we created Three Farm Daughters to be your friend in the food business. We are just everyday people — farmers, mothers, sisters, consumers, homemakers and so on. In prior years before children and work, we had the luxury of strolling the grocery isles and taking our time to flip over food packages and read ingredient legends to see if they fit our needs, however now days with kids in the cart and tight schedules, that luxury has gone away like most."
We want our consumers to know that when picking Three Farm Daughters they can feel confident in what they are feeding themselves & family. That they are getting the best nutrition with clean labels while not having to compromise on the taste and texture of their favorite meals.
What have been the highest and lowest points of your entrepreneurial journey?
"Through starting a new business as many can probably attest and relate to, there are many highs, and many lows, and a lot of highs and lows you didn't foresee. In reflection, I think some of our best highs come from the consumer and retailer feedback. Whether that be feedback from a buyer that they are going to bring us into their stores, or consumer who engage on our social platforms and send notes about how they use our products in their homes and how it is direct impacting their families and lives. Some of our biggest challenges have come from just being a new start up company in an industry we had little to no prior experience in."
Prior to launching Three Farm Daughters, my sisters and I really had no CPG experience and so everything we have done this far, we have had to learn along the way. That can make for some frustrating and tough times, however when reflecting on it, it is very fun to see the journey and hard work that has gone into it.
You're officially a part of the StartupBREW + Fargo-Moorhead founder family. How can our community support you in your next stage of growth?
"Continuing to do just exactly what you are doing — Trying our products, giving us feedback, sharing them with your friends and family, and help us know how we can better serve you as our consumer. What product or shape do you want to see next?"
Follow Three Farm Daughters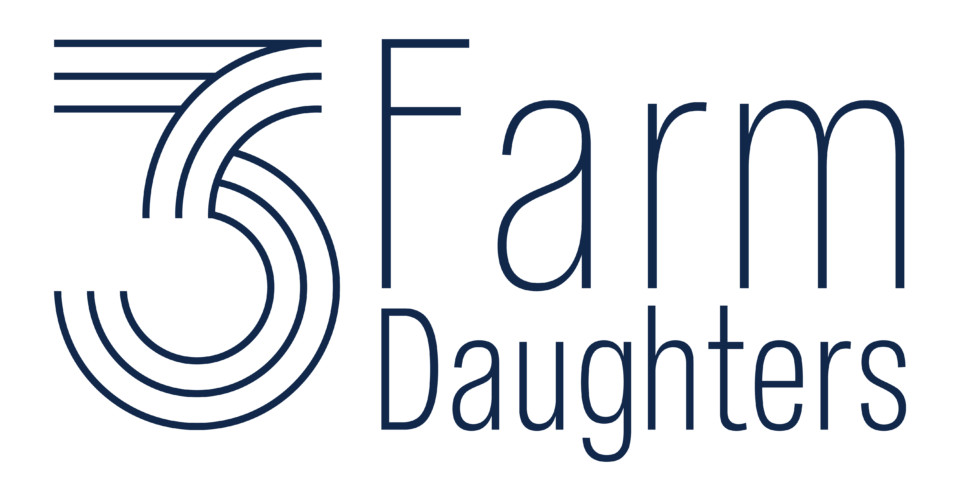 Readers can learn more about Mollie and Three Farm Daughters by visiting the Three Farm Daughters website, Facebook page, and Instagram profile.