About Zachary

Zachary Davis , founder of Z3D Solutions, is a Mechanical Designer hailing from Fargo, ND, celebrated for his remarkable ability to turn concepts into reality. He's the driving force behind Z3D Solutions, where he channels his talents into assisting others in bringing their ideas to fruition. Drawing on his Kaizen training in Operations Management, Zachary excels in crafting meticulous project scopes, whether for revamping existing designs or conceiving innovative ones. His proficiency extends to optimizing design workflows, utilizing cutting-edge technology to achieve top-notch results in record time.
"When we got here, we absolutely fell in love with the people. Fargo just has something special about how optimistic they are. Even in the extreme winter, we are always in a 'chipper' mood (pun totally intended). "
About Z3D Solutions
Z3D Solutions, a leading entity in the field of 3D modeling and rapid prototyping, specializes in bringing creative visions to life through an array of innovative techniques. With an extensive suite of cutting-edge 3D modeling programs, they possess the capability to fashion virtually any geometric shape required to materialize your ideas. Whether the need is for 3D printed prototypes, robust final designs, or the fabrication of hard-to-find replacement parts, Z3D Solutions stands ready to deliver. Their team of skilled artisans excels at seamlessly converting electronic files between various 2D and 3D proprietary formats, catering to individualized specifications. Additionally, Z3D Solutions offers tailor-made seminars for those interested in exploring the realms of 3D modeling, 3D printing, or design software.
Tell us about your company and your mission.
"Our business serves as the General Consultant for 3D Design Services, with a focus on rapid prototyping, structural/mechanical processes, and sheet metal design methods. Our team is the first stop for defining your design problem and putting together a project scope.
We are still looking for opportunities to help fill in the gaps in the community, so please offer any suggestions you may have. I am currently hearing that there is a great desire to be taught how to design in 3D and may pursue that. If interested in classes in 3D Design, please let me know. "
What are some wins you are celebrating?
"We are currently finalizing a modular Cummins Engine Shipping Cart that is reusable and can accommodate a 9L, 12L, or 15L Turbo Engine.
In addition, we are working on partnerships with a few local companies. (Not sure what I will be able to say about this quite yet, maybe I can say with whom.. excited though!!)"
What is the most important lesson you've learned throughout your entrepreneurial journey?
"I have learned that there truly is no straight path, and that you will be challenged on multiple angles all at once. The trick to survival is finding out how to manage the work-life balance, and make sure to carve out time for family. If you don't master the time management yourself, others will use your time for you."
Z3D Solutions is officially a part of the Fargo-Moorhead founder family. How can our community support you in your next stage of growth?
"I am looking to connect with more small to mid-size businesses that have Mechanical Design Services in the FMWF Area. We specialize in several processes and can help source local fabricators."
What are you grateful for today?
"I am grateful for the love of my life, Brittany, for sticking by my side throughout this whole journey. It may sound cliche, but it really is true that I would not be here with you all today if I did not have her support throughout the years, since 2009!
I am also profoundly grateful for Emerging Prairie putting on Startup Brew, and for being selected to speak and share my journey here with you all!"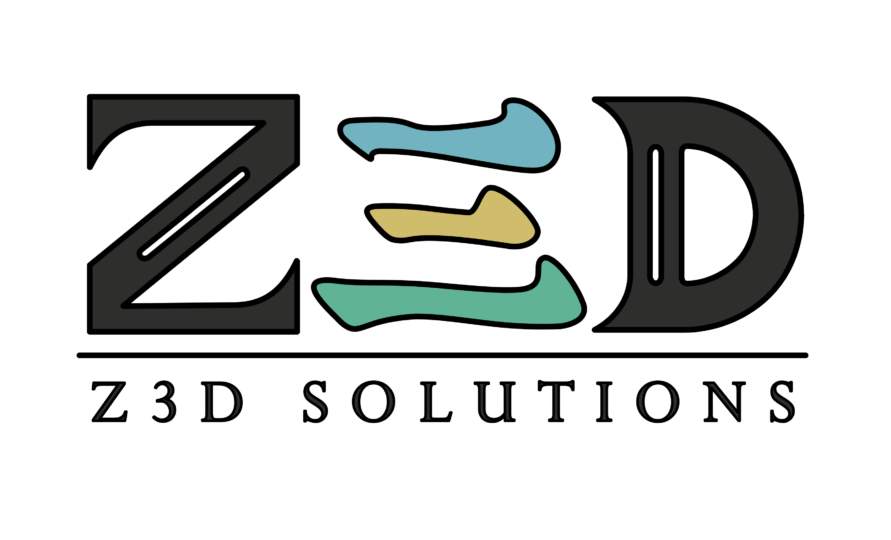 Check out Z3D Solutions!
Readers can learn more about Zachary and Z3D Solutions by visiting their  Instagram, LinkedIn,  and Website!