Emerging Prairie is excited to welcome John Mann to the team!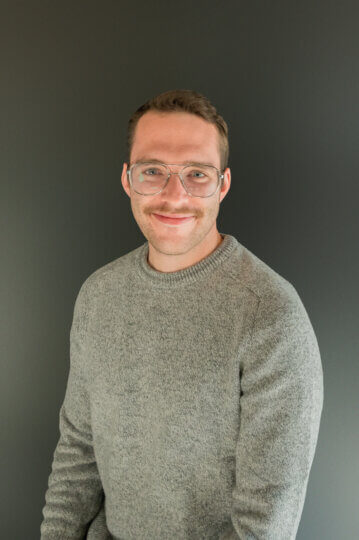 John joins us as the Program Manager for our Grand Farm team. Focusing on supporting the mission and vision of Grand Farm, John will help with the startup ecosystem, grower ecosystem, partnerships, business development, field operations, events, and experiences.
Read more about why John is excited to be a part of the EP team!
Tell us a little bit about you!
I grew up in Becker, Minnesota. Becker is about 45 minutes north of the Twin Cities and home to the famous Becker furniture world. My parents were both middle school history teachers. I have one sister who is a speech pathologist in Minnesota. I live with my girlfriend of 5 years Annie, and our two cats (Aldo and Raine).
I enjoy hiking, kayaking, disc golf, swimming, rollerblading, gaming, and reading! I mostly read fiction, but I also enjoy sci-fi, historical fiction, and non-fiction.
What college did you attend? What was your major?
I attended three different universities during undergrad St. Thomas (1 semester), the University of Turku in Turku, Finland (1 semester), and NDSU for 6 semesters.
What's one activity that energizes you?
Rollerblading always energizes me! Especially on colder mornings when I rollerblade to work. It's a great way to get some fresh air, see the sunrise, and get a bit of exercise before starting my day.
If you could take a 30 day, all expense paid vacation, where or how would you spend your time?
I would spend the first fifteen days touring Northern Europe. visiting these cities: Lofoten, Bergen, Oslo, Stockholm, Gothenburg, Stockholm, Rovaniemi, Tampere, Turku, and Helsinki.
For the next 15 days, I would go to the Mediterranean and visit Greece and Italy. Maybe Spain. I would make sure to hang out on the beaches and vibe.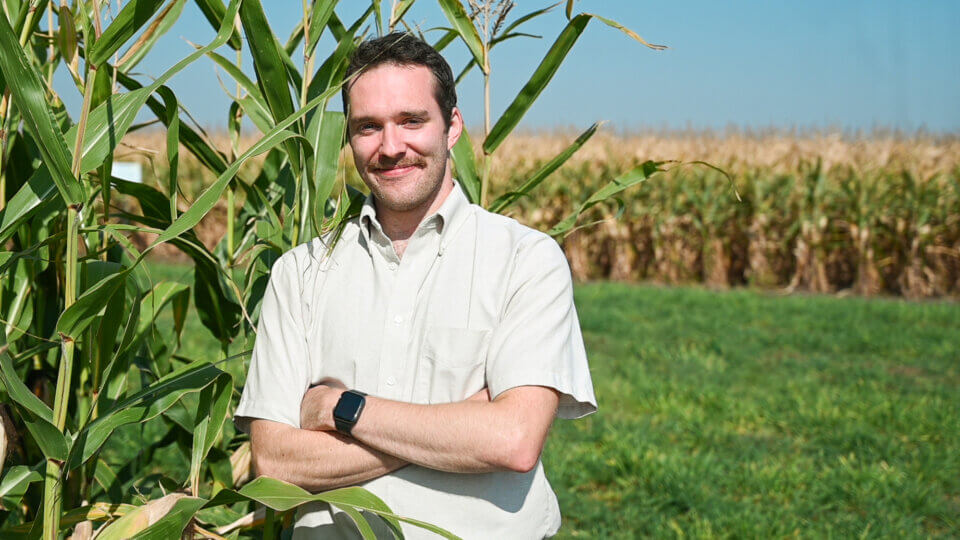 Do you have a favorite book or movie?
It's tough to pick a favorite…
Book: Either Dune or Foundation (I am biased, as I recently read these two)
Movie: Inglorious Basterds (otherwise, Revenge of the Sith is my comfort movie)
What's your favorite part about living in the FM area? What's your favorite hidden gem that Fargo has to offer?
It has a great feel of being a semi-large city but not too large. The downtown has significantly improved in the last 4 years or so. A lot more restaurants and things to do.
The Farmer's market, which I don't think most people would consider being "hidden". However, I think many transplants who live further from downtown don't know about it. a big part of the reason I live near downtown is all of the different activities that happen throughout the year. Living further away makes it harder to take part in these.
The potential for this region is really what gets me excited. It's a small city, growing quickly with a ton of potential to make it an even better place to live, despite the weather. By this I mean making it significantly more walkable & bike-able and improving public transit. I would argue that cars kill the community.
Tell us one random fact about yourself!
I'm proficient with chopsticks! My favorite use case is buttered popcorn; it not only slows down my eating but also prevents grease from getting everywhere.
Why are you excited to work for Emerging Prairie?
I see Emerging Prairie as a real difference maker in the community and view it as a vehicle to combine my unique experiences and skills with those of my teammates to create an innovative ecosystem in Fargo!