About Yvette
Yvette Reyes is the founder of FM Aerial & Movement Arts. She was born in Los Angeles, CA, but moved to Crookston, Minnesota at a young age. 
"What brought me to Fargo was an employment opportunity. In 2015, a company in West Fargo hired me to be an aluminum TIG welder. I planned to only stay for 3 months, but have been here since!"
About FM Aerial & Movement Arts
In April 2019, Yvette took a leap of faith to start her own aerial arts and pole dance studio. "FM Aerial & Movement Arts is all about connection through movement arts." They serve a variety of individuals ranging from those who are looking for a fun experience, to anyone who is looking to be part of an active community. FM Aerial & Movement Arts celebrates exploration and expression through movement. 
As Yvette reflects on the highs and lows of her entrepreneurial journey she states, "Being an entrepreneur is like being in a wonderful nightmare." She explains that the high point of her journey has been watching the growth of her studio and the community that she has helped build. "As an entrepreneur I can dream big and then work to make those ideas come to life."
When it comes to the lows of Yvette's entrepreneurial journey, Yvette expresses a major challenge, which is that there is no one to tell her to stop working. This often leads Yvette to overextending herself. Yvette shares, "Additionally, aerial arts in particular carries a risk that is important to identify: I am liable for the safety of my students and staff and that is very humbling."
When asked how the community can support FM Aerial & Movement Arts, Yvette states, "Please think of us! If you have an event coming up, want to create an experience with friends, or just follow us on social media/ sign up for our newsletter that would be lovely."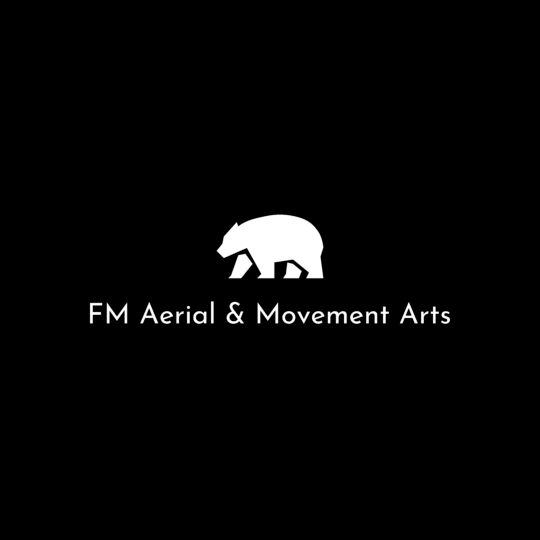 Readers can learn more about Yvette and FM Aerial & Movement Arts by visiting their Website, Facebook, Aerial Arts Instagram, and Pole Instagram.