About James
James Brown is the cofounder and CEO of Agathos Biologics. James is originally from Fort Wayne, Indiana and received his undergraduate degree from Butler University, located in Indiana. He then went on to receive his Ph.D. in chemistry from Stanford University.
"I did post-doctoral research at the Center for Advanced Research in Biotechnology in Rockville, Maryland and stayed in that area to work in biotech at IGEN International, Meso Scale Discovery, MedImmune, and Regenxbio."
Soon, James connected with the co-founders of Aldevron, Michael Chambers and John Ballantyneand. Then in 2015, he made a choice to move from Maryland to Fargo. He worked at Aldevron until 2021, when he started full-time at Agathos Biologics, which was founded by James, Michael, and John.
About Agathos Biologics
"Agathos Biologics is a biotechnology company pursuing transformational science in biomanufacturing, biologic payload delivery, and cell and gene therapy." They are working to discover new scientific possibilities that will lead to a better life.
 "Our mission, as the good science company, is to create breakthrough products and services within a strong ethical and moral framework that benefits everyone. We believe in science that serves and have a relentless focus on serving our clients, employees, and society."
As James reflects on the highs and lows of his entrepreneurial journey, James explains that seeing Aldevron grow from 100 employees, when he first started, to 600 employees, when he left, was both exciting and difficult. "Rapid growth has all sorts of challenges." James also states, "starting Agathos Biologics from scratch has been exciting and difficult as well, there is always the nagging question 'when and how are we going to create value'?"
When asked how the community can support James and Agathos Biologics, he explains that the community can support them through talented and motivated individuals becoming part of their team directly, as well as collaborators and vendors. They also have government and economic development organizations that support them through "general assistance and specific programs like the Bioscience Innovation Grant and the New Jobs Training program."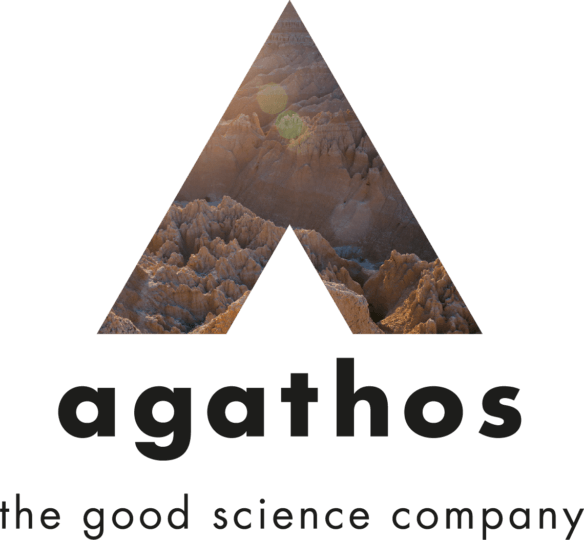 Readers can learn more about James and Agathos Biologics by visiting their Website and LinkedIn.