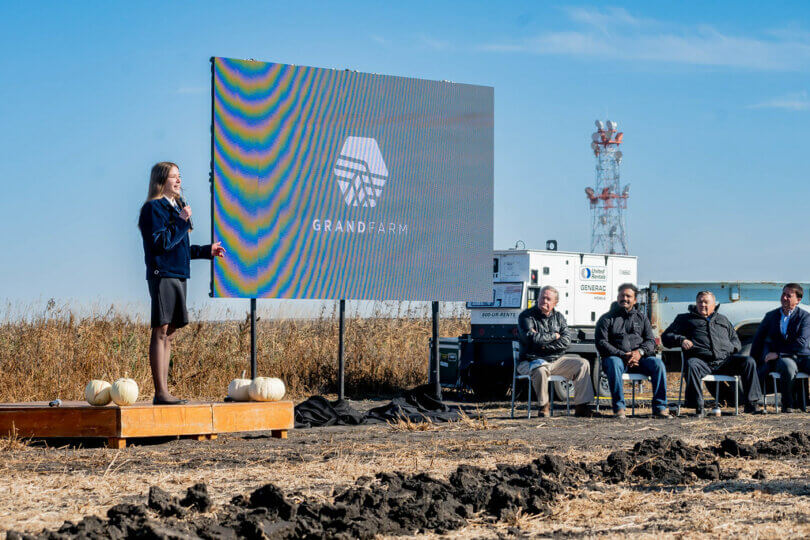 "As a Future Farmers of America member, being part of the organization presents the opportunity to be part of something bigger than yourself. Although my involvement with Grand Farm had been limited, FFA presented me another opportunity at the Grand Farm groundbreaking ceremony: to be part of one of the most monumental days in the future of agriculture.
---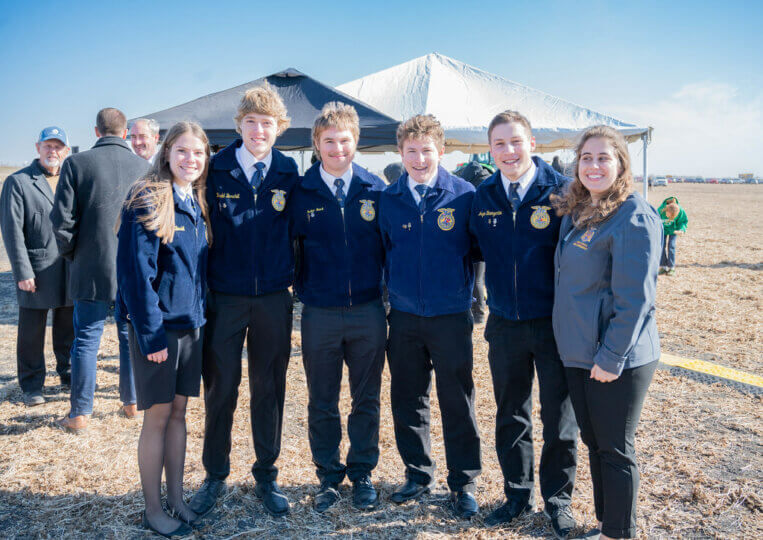 My involvement with Grand Farm began in August, when another FFA member from my chapter, Claire Christianson and I were asked to sit in on a meeting to brainstorm how we hoped to get students involved with Grand Farm in the future. At the meeting we were invited to the Autonomous Nation conference, which, ironically, was being held the next day—my first day of school. Without hesitation, Claire and I quickly changed our first day of school plans so we could attend the conference.
Within a little over 24 hours, I had fully submerged myself into the world of Grand Farm and Emerging Prairie. To say I was slightly overwhelmed would be an understatement. Going into the conference I knew Grand Farm hoped to make advancements in farming technology, but creating global partnerships with startup companies and government officials? That idea was all new to me, and it opened a whole new level of realization.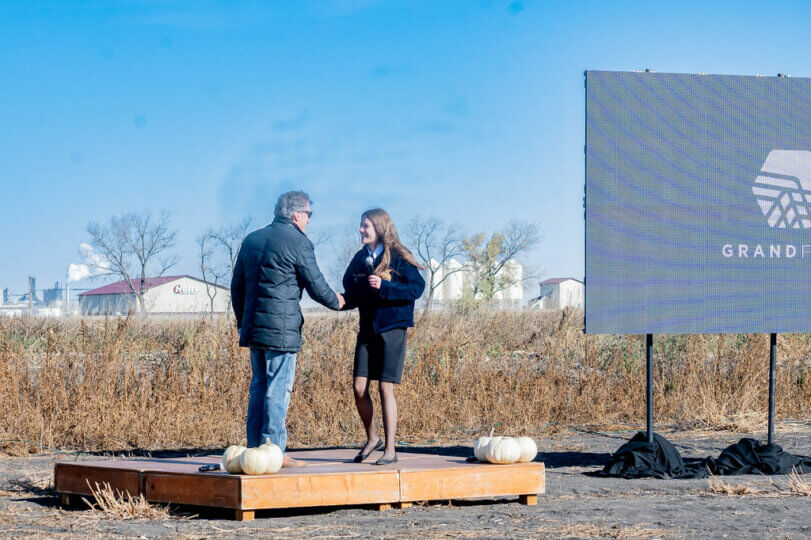 Then a couple months later, I heard news about the groundbreaking ceremony that would be happening, and I was fortunate to be asked by Greg Tehven to speak at the event. Now, here I stand today, able to say I was able to speak at the groundbreaking ceremony on behalf of my FFA chapter and the younger generation. Speaking next to dignitaries such as Governor Burgum or Senator Hoeven was never something I thought I would get to do; nevertheless, I'm forever grateful I did.
---
It was truly incredible to see how many people came to the event. It left me in awe of how many
people Grand Farm has brought together—all in the hope of a better future. It was great to see so
much of our community and local agriculture represented in the event, with the Central Cass robotics
team, plow demonstrations, and drone demonstrations. I have no doubt that everyone who attended
the event left more inspired and hopeful in the future of agriculture than they did before the event.
It was truly an opportunity I will never forget, and I couldn't be more thankful to have been part of
such a monumental day for Grand Farm."
– Samantha Burchill, student at Central Cass High School and Casselton FFA chapter member