About Clayton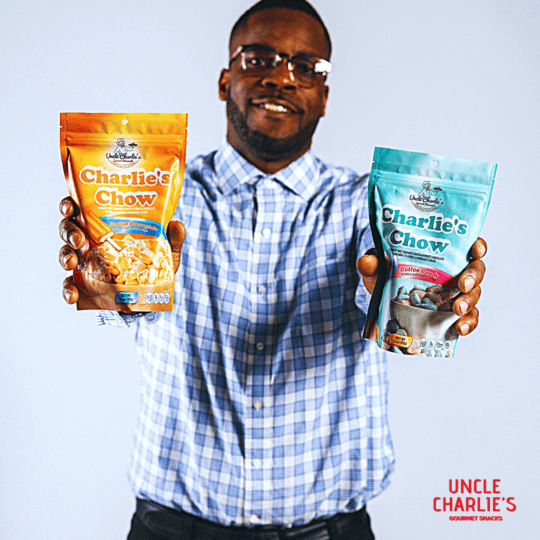 Chef Clayton Cottman is founder of Uncle Charlie's Gourmet Snacks, which is located at 118 Broadway N, Fargo. Clayton received years of training with top chefs from various locations within the United States. Through his creativity, he found "snack-cess" in the Midwest.
Uncle Charlie's Gourmet Snacks is named after Clayton's Great Uncle, Charles A Carter, PhD. Dr. Carter was "one of the infamous buffalo soldiers of World War II." After Dr. Carter returned from war, he received his undergraduate degree, master's degree, and doctoral degree. "Dr. Carter was instrumental in spearheading several mental health and developmental disabilities programs within the District of Columbia government and was chosen to head a number of national psychological and mental health government agencies."
Clayton reflects on Uncle Charlie's homemade cheesecake, made by his aunt Thelma. He states, "It was always exclusively off limits. Especially to us kids. Which of course, made me obsessed with getting just a small slice to myself."
About Uncle Charlie's Gourmet Snacks
Uncle Charlie's Gourmet Snacks launched in the Fall of 2020. It is an e-Commerce gourmet snack company that produces a savory chocolate snack, Charlie's Chow. The flavors include Brownie Truffle, Banana Split, Orange Creamsicle, Peanut Butter Cup, Red Velvet, Key Lime Pie, and Cotton Candy.
"Our #1 mission here at Uncle Charlie's Gourmet Snacks, is to give people that special feeling of homemade gourmet nostalgia in every bite. We're here to reimage and modernize your favorite classic snack foods, with premium ingredients and gourmet flavors."
Uncle Charlie's Gourmet Snacks is, "expanding to new markets throughout the Midwestern US. With its unmistakably sweet crunchy texture and unique gourmet flavors, more and more chocolate snack lovers from all over the WORLD are discovering their NEW go-to snack, Charlie's Chow."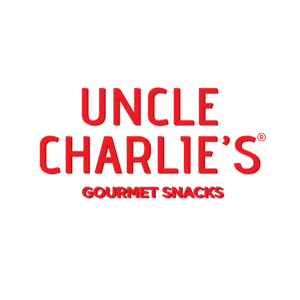 To find more information about Uncle Charlie's Gourmet Snacks, readers can check out their Website, Instagram, Facebook.